Afternoon Board Game: Scythe. This is a real fine game folks. As pretty on the outside as the inside. Also played a round of Unmatched. Buffy's Angel vs. Bigfoot. Angel took the win, but with only 2 health to spare.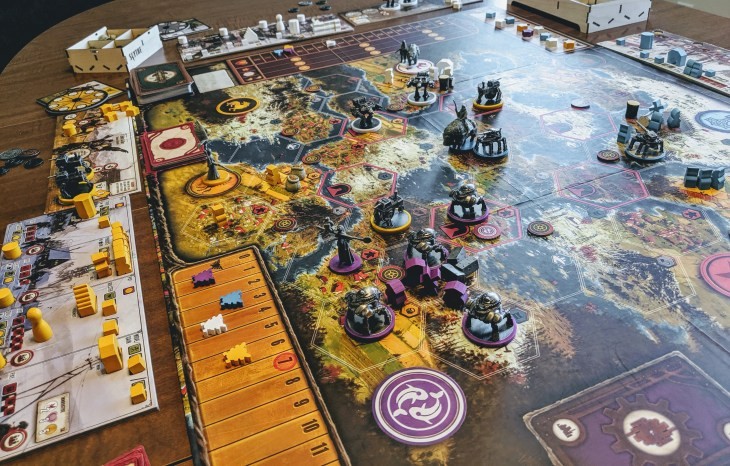 ---
About hlarge4
one of us since 9:33 AM on 06.11.2012
Gamer. Lover of beer.