There's something I've just been able to unsee in Dragon Age: Inquistion.
It's Dorian. He looks like Freddie Mercury. I'm not really even a huge Queen fan, but the likeness is just difficult to ignore. I'm willing to go so far to say that he's fully Freddie Mercury in video game form.
Sure, sure, Dorian's a mage from the Tevinter Imperium, a nation where mages can live openly and freely and less magical people aren't so important. This is a switch from most of the world of Thedas, where the Chantry and its Templars hunt down or subjugate mages - but whatever, because Dorian is legitimately Freddie Mercury.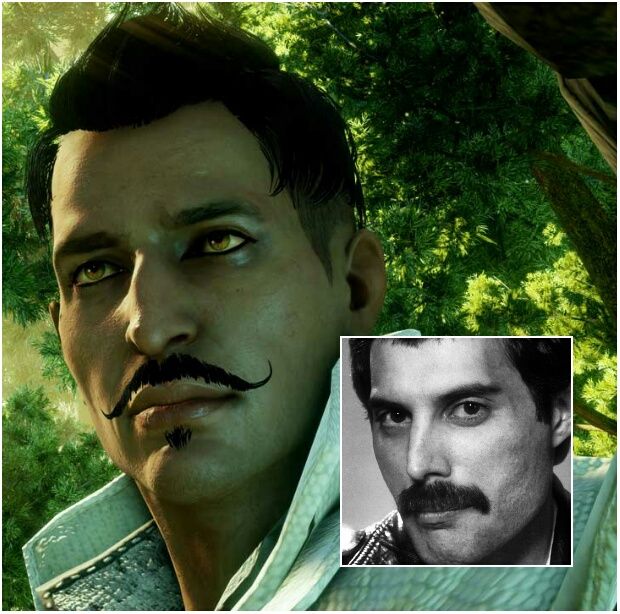 In fact, that he is Freddie Mercury should be the thing the gaming press makes sure we know. It should be the headline, the first thought the reader encounters and we should not be able to think of Dorian without hearing Queen's epic anthems.
Yes, Dorian is sarcastic and witty. He doesn't like his culture's obsession with breeding the perfect mage. He doesn't care for all the preening and posturing of his peers. This is because in his free time, when he's not exposing corruption in his nation, he's composing the next great power ballad HE can strut to - because he's Freddie Mercury.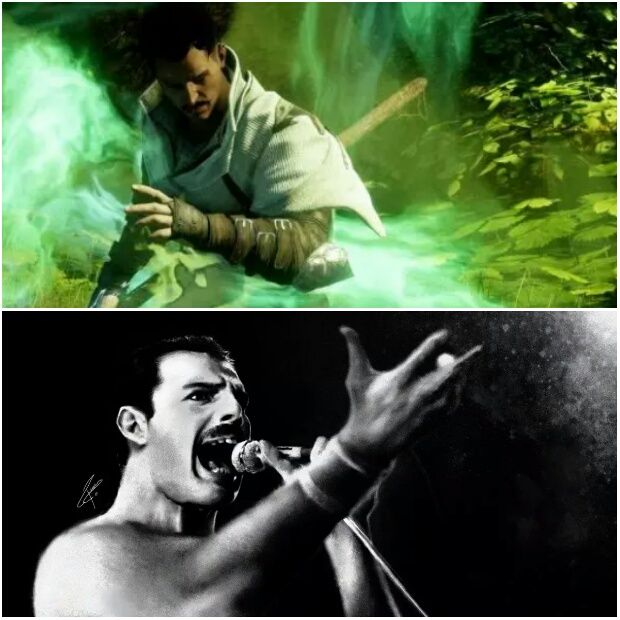 I don't think the press emphasizing that he is Freddie Mercury is diminishing to his character at all. It could be his defining character trait! I know Dragon Age's writers and designers would rather people know about the lore, world, story, combat, exploration, customization and choice... but whatever, it also has Freddie Mercury as Dorian. If he and the Inquistion don't break out into song and perform "We Will Rock You" mid-battle at some point, I may be disappointed and reluctant to recommended the game to others. I'm hoping the writers thought of that. If not them, then EA's marketing department. Is there still time to throw together a little machinima set to "Bohemian Rhapsody?" I think so!
Can't unsee Freddie Mercury. Seriously.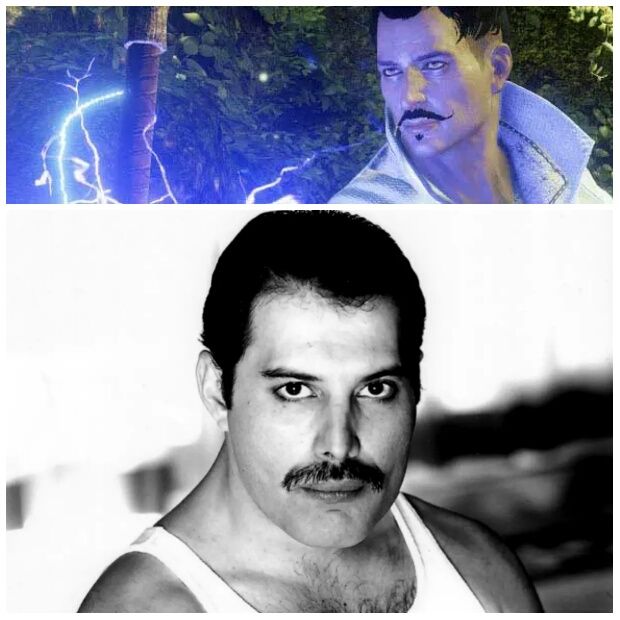 I also hear Dorian will invite you to some private jam sessions - but only if you're a guy. I'm a little disappointed about that because I'm decent with a guitar. I guess if girls want to rock out with Dorian they'll have to make a male Inquisitor. Maybe I will on the second playthrough - DA:I is a roleplaying game, after all.
---
LOOK WHO CAME:
Whispering Willow
Stahlbrand 1
CaffeineKnight 1
Elsa 1
Dreamweaver 1
Retrofraction 1
Nic Rowen 1
vxxy 1
ponderingsloth 1
Gajknight 1
absolutfreak 1
AvtrSpirit 1