After what seems like years of stalling, canceling, changing, modifying, firing, and pachislotting, Konami has finally made its triumphant return to producing videogames! With the announcement of Metal Gear Survive, Konami has proven their dedication and commitment to making quality gaming products with the customer's wants and needs in mind. Along with all of the positive buzz and pontificating on the fun gamers will have with the brand new, original title, people seem to have missed the fact that Konami has announced several other titles to be in production, all based on their popular and classic franchises. Let's take a look at all the amazing new products Konami has planned!
Bloody Roar Farm Friends
Following the calamitous events of Bloody Roar 4 (released in 2003), Gado, Jenny, Yugo, and company, tired of humanity's need for power and violence, decide to put an end to their struggles once and for all. Eschewing the endless cycle of war and strife, the gang decides to settle into their beast forms and retire to Konecko Ranch in eastern Wyoming. Unable to fully care for themselves in their primal beast forms, it's up to you, Dicky the Farmhand, to make sure they're tended to on a daily basis! Pick wild berries to feed to Jenny the Bat, and sweep up her guano in the belfry! Plant flowers for Stun the Insect to pollinate, and make sure he doesn't get caught between the window and the screen! Prevent Koryu the Mole from digging underneath Alice the Rabbit's carrot patch! Each happy animal earns the player Roar Tokens, which can be exchanged for discounts on seeds, sold on the PlayStation store. Collect enough to earn 10% off each purchase of $25 or more! With Bloody Roar Farm Friends, you'll have a bloody good time ensuring the safety and wellbeing of your anthropomorphic animal friends!
Bomberman's Bomb Squad
Join Bomberman on his most dangerous journey yet - commanding a bomb squad for the NYPD! Recruited by police for his expertise in bombing, Bomberman enters a new phase of his career (since his last official outing in 2010) by stopping the loss of human life in bomb threat situations. Use crowd-control methodology to take citizens out of harm's way of potential blasts! Assess the type of bomb, chemicals implemented, risk factor, and neutralization techniques using drop-down menus! Meticulously analyze every component of the device to find a way to safely defuse it, using the brand-new "Super Slow-Mo" precision feature! And, if all else fails, pilot a bomb robot to the scene, navigating your way through debris, bystanders, and patented New York City potholes! One wrong move, and it could spell disaster for the city! Utilize the Xbox Live Marketplace to purchase lives, new bomb squad suits, and scissors to snip bomb wires!
The Casltevania Experience
Return to Dracula's Castle in an all-new, first-person experience in the vein of Gone Home! See the castle (last seen in 2014) like never before, as you roam the halls in search of clues of its mysterious past. Interact with level, suits of armor, and fireplaces to discover what lies behind the surface. Pick up and read lore books to fill in the dark secrets the developers couldn't implement any other way. Hold the all-new "Rush" button to escape environmental hazards, such as suffocating dust clouds and spooky noises! Observe every nook and cranny without ever encountering a single foe to truly experience the harrowing place that is Dracula's Castle! With two selectable characters, Boy and Girl, you get to see the story from two angles, as Boy is slightly taller and can see above the fridge, and Girl has boobs if you pan the camera down far enough! Experience the terror of Dracula in The Castlevania Experience, available on PlayStation VR and HTC Vive next Fall!
Contra: Desk Duty
Since the early retirement of Pfc. Rizer, Pfc. Lance Bean is a man lost. The war lasted years, taking every last ounce of his humanity with it. Finally, the alien horde was defeated in combat. Bean thought the battle was over, but the war had just begun. Guide Pfc. Bean through his final years in the Contra Commando Unit (last seen in 2011) as he processes the immigration forms of what's left of the defunct Red Falcon forces. Fight Bean's lust for revenge against the men that stole his life as you process the paperwork of other desperate souls trying to re-integrate into society. Assign jobs in the New Republic based on former enemies' skills, or doom former Soviet doctors to janitor duty in an act of vengeance. Read up on more than 500 former war vets and heroes as you decide their fate by accepting or denying their applications. Contra: Desk Duty mixes all the fun of Papers, Please with the unpredictable excitement of PTSD! Available next March on Nintendo DSi!
DDR: White People Ultra Mix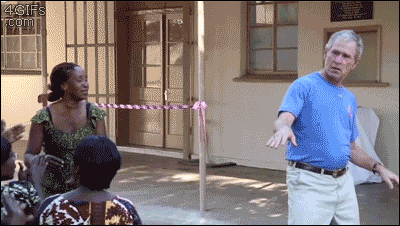 Finally, after two decades of seeing Asian kids dance like there's no tomorrow in arcades, living rooms, and funerals, white people will get their time in the spotlight (their first since earlier in 2016)! In DDR: White People Ultra Mix, the iconic four-directional floor panels have been replaced with one pad, making it nearly impossible for white people to fuck up! With groundbreaking new gameplay, white people can stamp their foot (with about 2.5 seconds of leniency before and after the actual beat) to white people's favorite hits, such as:
"Achy Breaky Heart"
"Play That Funky Music White Boy"
"YMCA"
"Baby Got Back (Censored Version)"
"Red Solo Cup"
"Ice Ice Baby"
"Sweet Caroline"
"Fresh Prince of Bel Air"
And tens more! *extra songs available for purchase online for $4.99 each* Unleash your inner (or outer) white person today, with DDR: White People Ultra Mix!
Gradius Adventures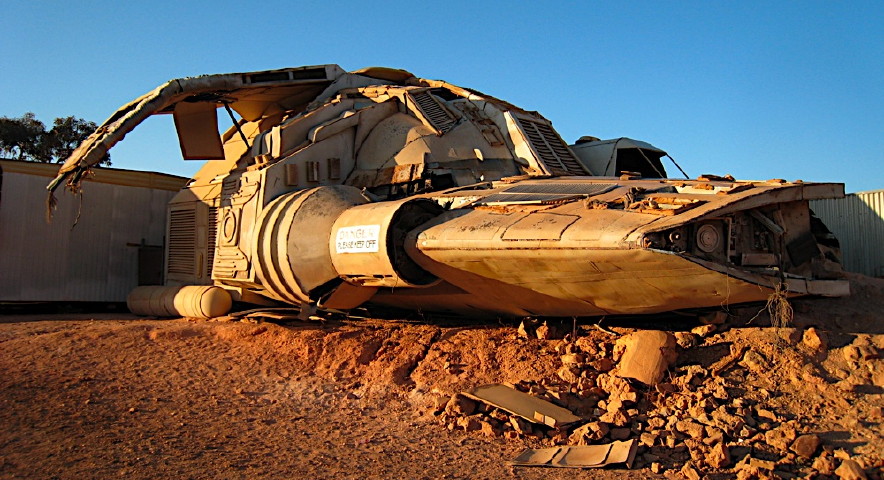 Shot down over a barren planet. Strapped for resources. Desperate to survive. Introducing Gradius Adventures, the bold new take on the Gradius formula (last properly revisited in 2008)! You play as ace pilot Mark Marths, stranded on the alien planet of Zallorg 9, as he fights to survive against the elements. Experience all-new gameplay as you hunt for supplies such as spacewood, spacefood, spaceclothes, and spaceparts to one day fix your spaceship and get back to shooting 'em up. Feel the hunger with the new "Hunger Meter" that depletes over time; feel the cold with the new "Cold Meter" that changes based on atmospheric conditions; feel the space with the new "Space Meter" that rapidly empties as you spend less and less time flying in space. Craft a home and settle in for a life of terrestrial living as you work toward the goal of someday going back to shoot at other ships in the void between planets. Purchase Gradius Adventures, available next Spring on Wii U!
Silent Hill Sims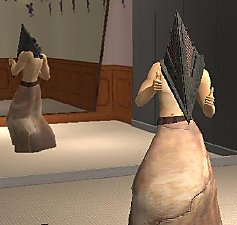 After four long years of searching for his long-lost pet frog, Clappy, Tad Danders has all but given up. Depressed and suicidal, he decides to leave the past behind him move from his home of Little Rock, Missouri, to the small, abandoned coal town of Silent Hill, West Virginia (last visited by gamers in 2012). Upon his arrival, Tad is shocked to find the real estate market in total disarray. Help Tad to build his dream home from the ground up as you choose where to place the foundation, walls, rooms, plants, pool, and TV to build the perfect abode in the perfect town. Once your home is at its best, explore the town and introduce yourself to the wacky inhabitants of the town, including: Groaner, the friendly neighborhood dog; Bubble Head Nurse, the town's caretaker; Grey Child, the precocious little rascal always getting into mischief; and of course, Pyramid Head, the town mayor and barber! Socialize with your new friends in an all new "Manifestation Mode," where all your repressed memories and insecurities manifest themselves as wacky minigames, including Whack-a-Mumbler, Seven Minutes in Nowhere, and Pin the Reason for Existing on Book of Memories! Purchase Silent Hill Sims next Summer on PC floppy disk!
With Konami back in the gaming mix, it's safe to say that the beloved franchises they once ignored are once again in safe hands. The new lineup looks to be a promising, timely, and worthwhile addition to the legacy that is Konami.
---
LOOK WHO CAME:
Wes Tacos
Jiraya 32
ikiryou 28
LinkSlayer64 25
GodEmperor Paige 24
BruceZ 24
Occams 23
Robo Panda Z 17
Malthor 13
Morty 11
Rad Party God 11
Retrofraction 11
vxxy 11
Bardley 10
Gajknight 9
Vadicta 9
JPF720 5
Tohsaka 5
Kristmas Kaiser 5
DeadMoon 5
NakedBigBoss 4
Luca Blight 4
James Internet Ego 4
homeoftheblues 4
LaTerry 4
NinjaSpeed 3
Sharukurusu 3
TheBlondeBass 3
Funkotrons Finest 2
Boxman214 1
Mr Knives 1
Avoclefo 1
Dango 1
Jaakkosakari 1
George spencer 1