2022 was a return to form for the Fighting Game Community. This was the year where offline tournaments are back in full swing once again.
Last year, we saw several fighting game releases such as The King of Fighters XV, DNF Duel, Multiversus, Capcom Fighters Collection, and JoJo's Bizarre Adventure: All-Star Battle R. In addition to that, we witnessed Season 2 of Guilty Gear -STRIVE- with Bridget making her return, the official re-release of The Rumble Fish 1 and 2 on consoles and PC, Virtua Fighter and Tekken collaborating in VF5US, Tekken Bloodline show appearing on Netflix, the reveal of Black Dahlia and Marie in Skullgirls 2nd Encore, and the release of Lab Coat Android 21 in Dragon Ball FighterZ.
In terms of the FGC, there was a lot that happened in the scene. We witnessed the epic return of more offline tournaments such as Combo Breaker and EVO, new champions were crowned, and also new rivalries were born.
2022 was the year where the offline FGC events returned, as well as the introduction of a brand new era for fighting games. Now that EVO is back, I will bring back the "Will it Be at EVO" question after every new installment. Here's what you can expect in 2023, starting with the following…
Street Fighter 6
After the conclusion of the Capcom Pro Tour 2021 Season Finals back in February 21, 2022, Capcom made several announcements such as Capcom Fighting Collection, more additions to the Fortnite x Street Fighter collab, and the biggest bombshell of them all: the announcement of Street Fighter 6.
Street Fighter 6 uses the RE Engine much like other Capcom titles such as Resident Evil 7, Devil May Cry 5, and Resident Evil Village for example, making the characters feel more realistic in terms of design. Unlike SF5, this game is based more on street culture, making it on-par with Street Fighter III: 3rd Strike in terms of visuals and the soundtrack.
As for the gameplay, SF6 introduces the Drive System which consists of the following: Drive Impact, Drive Parry, Drive Rush, Drive Reversal, and Overdrive Arts. The Drive System has a separate meter called the Drive Gauge in which these mechanics can be used. However, if you use up all of your meter, you will enter a Burnout state which can result in various disadvantages such as going into a dizzy state for example.
Drive Impact is similar to Focus Attacks from the Street Fighter IV series in which it absorbs up to two attacks and delivers a powerful attack to your opponent, as well as break guards and cause wall bounces.. Drive Parry works similar to 3rd Strike, although you can parry an attack to refill your Drive Gauge. Drive Rush can be used as a way to cancel either a normal attack or a Drive Parry into a dash to keep the momentum going, similar to FADCs in the SF4 series. Drive Reversals work similar to Alpha Counters from the Street Fighter Alpha series and the V-Reversal from the SF5 series. Lastly, Overdrive Arts are this game's EX Moves. Super Meters are still in the game, but each character have three Super Arts based on each level.
There are three control types for this game: Classic, Modern, and Dynamic. The Classic controls are your standard 6-Button layout that everyone is familiar with. Modern controls allow for simplified controls that are great for beginners. Lastly, Dynamic controls are offline-exclusive for button-mashers that just want to have fun with the game.
There's a lot of fun content in SF6 that feels a lot more lively than SF5, such as the World Tour Mode, which is this game's Story Mode. As you all know, SF6 takes place after the events of 3rd Strike and you play as a created character who joins Luke under a ton of missions and more. Fighting Ground is your standard stuff such as online ranked and casual matches, offline versus, Training Mode, and more. You can also play Extreme Battle mode in which you can take a break from playing serious matches and play for fun, wacky rules.. Lastly, there's the Battle Hub where you can walk around as your created character and play against various players all over the world, buy items, and even play classic Capcom games such as Super Street Fighter II Turbo for example.
20 characters are confirmed for the main roster, with 4 of them yet to be announced soon. Fan favorites such as Ryu, Ken, Chun-Li, Guile, Dhalsim, E. Honda, Blanka, Zangief, Cammy, Dee Jay, Juri, and Luke returned to the roster. Newcomers such as Jamie, Kimberly, Marisa, JP, Manon, A.K.I. Li-Fen, and Lily make their official Street Fighter debut. In addition to that, SF6 will now have real-time commentators from the members of the FGC such as TastySteve, James Chen, Jeremy "Vicious" Lopez, Aru, TGS's Kosuke Hiraiwa, and Seikima-II's Demon Kakka (AKA His Excellency Demon).
Street Fighter 6 will be coming to PlayStation 4, PlayStation 5, Xbox Series X/S, and Steam on June 2, 2023, complete with cross-play between systems.
Will It Be At EVO?: Duh! I've stated before that EVO was founded on Street Fighter since 1996, so it's a guaranteed lock-in.
Tekken 8
At the end of Top 8 for Tekken 7 at EVO 2022, we were granted with a little teaser at the end for a new Tekken game. However at the PlayStation State of Play back in September, it was revealed that the teaser would later become an announcement for Tekken 8.
Tekken 8 will mark the first game in the series to be released for consoles first instead of arcades. This game is operated under Unreal Engine 5, making the visuals feel more realistic compared to the previous game. Tekken 8's gameplay is more offense-heavy compared to previous games thanks to the introduction of the Heat system. Certain moves will trigger the mechanic, which works almost similar to SF6's Drive Rush mechanic. Another new mechanic introduced to the game is the Destruction of Battle Stages, which works similar to the Danger Zones in the Dead or Alive series in which there are certain environments that will trigger an explosion of some kind, which can be used for combo opportunities. Other mechanics from the previous game, such as the Rage Arts for example, also make a return.
The story takes place 6 months after Tekken 7 in which Kazuya defeated Heihachi and threw him in a volcano, and now he wants humanity to unleash the dogs of war. So now it's up to Jin Kazama to stop Kazuya's reign of terror, but not without help from a familiar face…
As of right now, eight returning characters have been confirmed for Tekken 8's roster: Kazuya Mishima, Jin Kazama, Paul Phoenix, Marshall Law, King II, Jack-8, Lars Alexandersson, and the returning Jun Kazama, which marks the first time since 1995 in which she becomes a playable character in a canonical Tekken game with Tekken 2.
Tekken 8 will be coming to PlayStation 5, Xbox Series X/S, and Steam soon.
Will It Be At EVO?: We don't know the release date for this game, yet. It will be at EVO, possibly for a trailer or an Exhibition match. We'll hear more about it at the Tekken World Tour Finals in February.
Upcoming Games
At EVO 2022, it was confirmed by SNK that there will be a brand new entry in the Fatal Fury/Garou series, which will be seen as a sequel to the 1999 classic, Garou: Mark of the Wolves. It may interest you that it may be based on the canceled Garou: Mark of the Wolves 2 title in which we've seen sprites that were made at the time. The only information we know about the new game is that there will be more of a focus with Single Player content, such as having a Story Mode similar to KOF15 for example. While Terry Bogard and Rock Howard are confirmed to return, it's unknown who will return as part of the Fatal Fury/Garou cast. The new game is now currently in development, so we'll hear more about that later down the road.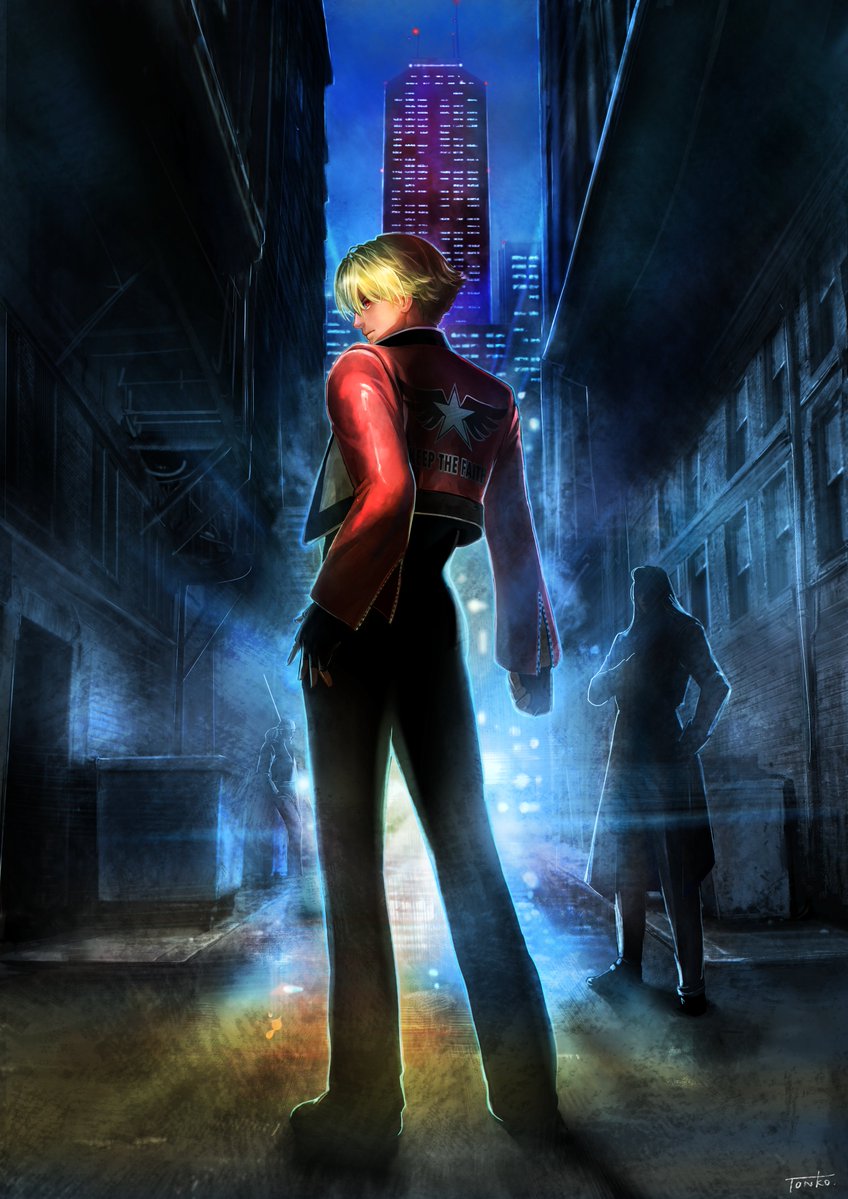 Breaker's Collection is a compilation of two classic NeoGeo games from the '90s: Breakers and Breaker's Revenge. After two delays, it's finally getting a proper release. The compilation is now available for the PlayStation 5, PlayStation 4, Xbox Series S/X, Xbox One, Nintendo Switch, and Steam. Just remember to turn the Crossplay on since it has that option. It also has rollback as well!
Originally crowdfunded from Indiegogo in May 2021, Pocket Bravery is an indie 2D-fighting game developed by Statera Studio, a Brazilian game studio. The game comes with 12 characters (including Sho from the Breakers series), four-button gameplay with traditional and simple inputs, and more. The game will receive an early 2023 release for PlayStation 5, Xbox Series X/S, PlayStation 4, Xbox One, Nintendo Switch, and Steam. A playable demo is now available to try out on Steam.
Upcoming & Future DLC/Updates
The majority of these upcoming updates are going to be based on rollback netcode announcements, so get ready!
The King of Fighters XV will be dropping a lot of content for Season 2. According to their roadmap, Shingo Yabuki is the first DLC character to be released on January 17, 2023 complete with character balance changes, followed by Kim Kaphwan in Spring 2023, and well as the return of both Najd and Sylvie Paula Paula in Summer 2023, along with a crossplay beta test included. Two more characters will be announced later down the road and will be released around Fall and Winter 2023.
Staying on with SNK, let's jump into the next announcement. Back in 2019 when Samurai Shodown (2019) was released, the game was criticized for their terrible netcode. At EVO 2022, it was announced that Samurai Shodown will now EMBRACE ROLLBACK with the new Rollback Beta Test coming January 2023 for Steam first. The rollback netcode update will be coming to PlayStation 4, Xbox Series X/S, Xbox One, and Steam in Spring 2023.
MultiVersus Season 2 is now underway and so far we've seen Looney Tunes' Marvin The Martian joining the cast, alongside with new costumes, ringout effects, stickers, and more. A stage based on Game of Thrones will be coming out sometime this year, along with more surprises along the way.
Arc System Works have been busy last year with the full success of Guilty Gear -STRIVE- and it showed since they started Season 2 with the return of Bridget and Sin Kiske, the crossplay beta test, and a Battle Balance Patch. As of right now, two brand new characters and two brand new stages are yet to be announced this year. But that's not all because -STRIVE- is receiving an Xbox Series X/S and Xbox One port in Spring 2023, along with Blazblue Cross Tag Battle: Special Edition. And speaking of re-releases, Guilty Gear Xrd Rev2 will be receiving a rollback netcode update sometime this year as well.
When Dragon Ball FighterZ was released in 2018, it was considered a success but there was one problem: the online play was atrocious. At EVO 2022, DBFZ producer Tomoko Hiroki confirmed that there will be a Rollback Netcode update for the game, but it will only be available for the PlayStation 5, Xbox Series X/S, and Steam versions only, in which she also confirmed the ports for the first two consoles mentioned as well. Those who own a PS4 and Xbox One port of the game will receive an update path via an upgrade program. We will hear more information about the PS5/XSX ports, along with the Rollback update, in March during the Dragon Ball FighterZ World Tour 2022-2023 Finals.
Skullgirls 2nd Encore just released their latest update for the Nintendo Switch, and it was more than just balance patches. It's a full reinstall of the base game with a full-rewritten code that increases the load time, improving the online play and stable performance, bringing the tournament standard features originally shown on other consoles and PC releases, and various bug fixes, all while including the Season 1 Pass. If you have Skullgirls 2nd Encore for the Switch, now's a good time to update the game if you haven't yet.
But that's not all because there's more than just the new Switch update: Skullgirls 2nd Encore has a new DLC character coming out later this year with Black Dahlia joining the cast, and also the game will receive ports for the Xbox One and Xbox Series X/S later this year as well.
2023 will begin a brand new era of fighting games with new releases, but also will be celebrating the anniversary of franchises such as Virtua Fighter and Samurai Shodown celebrating their 30th anniversary this year. Which fighting game are you looking forward to play this year? What DLC and updates are you excited for?
Until then… Train Up, Fighters!