Crazy how the sketchiest squads in Super Auto Pets end up the most successful...? There's a glitch in the matrix or something, this was pure detritus haha.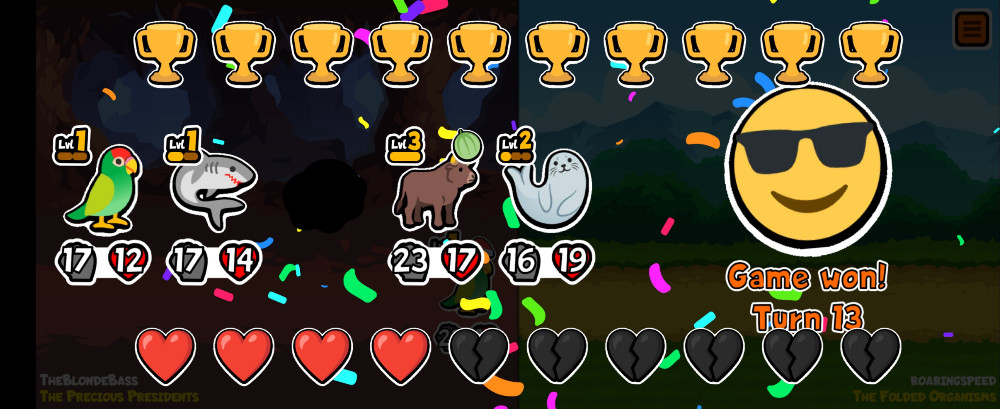 ---
About TheBlondeBass
one of us since 11:32 PM on 12.03.2015
Everything's going to be okay. Take a deep breath, you got this.