Who among you has done this? Which of you, against Dtoid holy writ, continues to deface and sully our sacred symbol, our holiest number? Emerge from the shadows, thou Judas, thou of blackened heart; stand and be judged for your most heinous of crimes.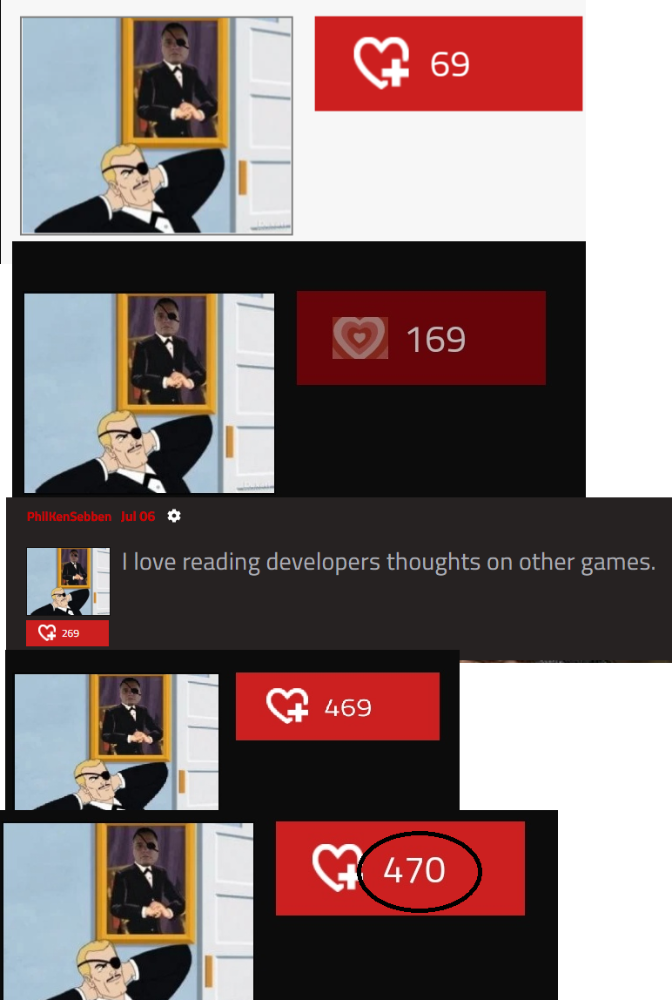 - From my cold, dead hands.
---
About The Actual Charlton Heston
one of us since 6:46 AM on 12.24.2017
I'm actually Charlton Heston. What, were you expecting some purple prose? An overwrought introduction? Get off of my property, you filthy God damn hippie.