Some of you may have thought me dead: banish such calamitous ideations. I've simply been busy, at the clubs, dancing to this fellow Ed Sheeran's song by the name of "Shivers" for 93 straight hours. Heston knows how to cut rug until it's on fire, y'all.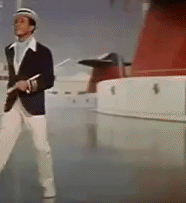 - From my cold, dead hands.
---
About The Actual Charlton Heston
one of us since 6:46 AM on 12.24.2017
I'm actually Charlton Heston. What, were you expecting some purple prose? An overwrought introduction? Get off of my property, you filthy God damn hippie.