Updated my copy of MGS4 amid the PS3 server debacle. I haven't played this game since 2008 on my now bricked PS3-fat. Crazy to think how photorealistic this screen was at the time. Remember kids, smoking is cool as shit.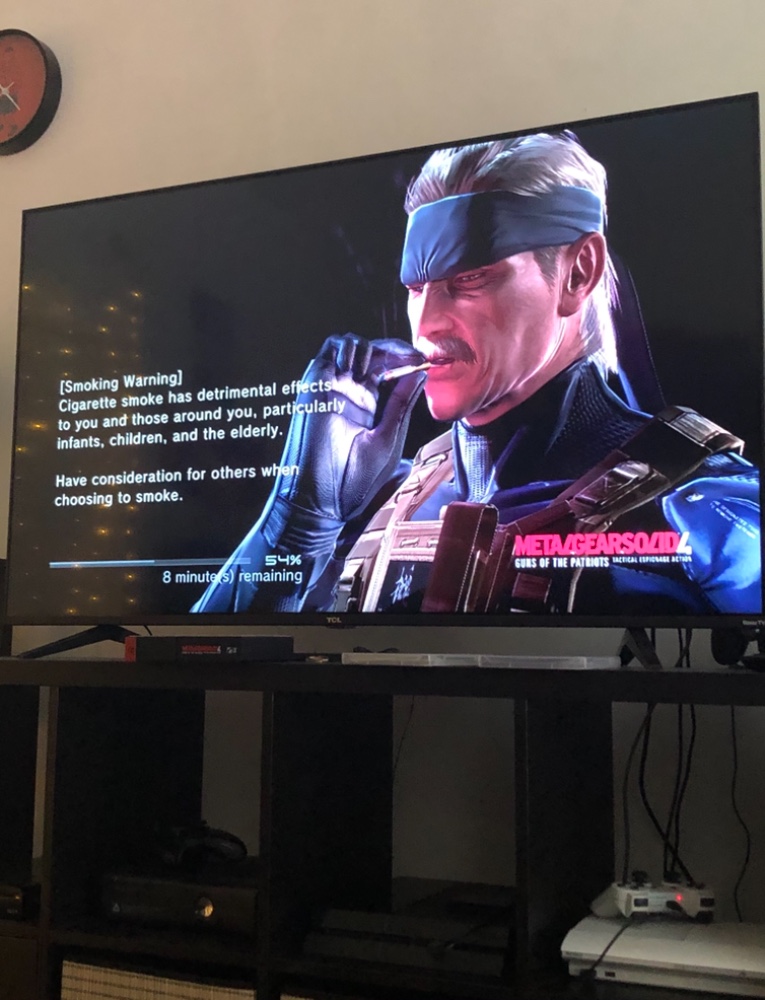 ---
About Sweaty Dungus
one of us since 1:09 PM on 10.26.2011
My name is Tayne. I live in a shack with my large son Roy.