To clear up any lingering confusion, Death Stranding is a "rope" style game about delivery. Please factor that into your prior evaluation. Thank you.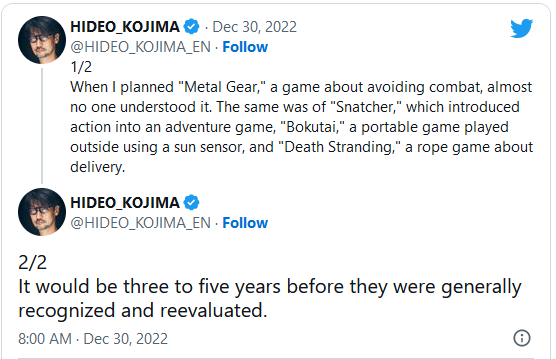 ---
About Sweaty Dungus
one of us since 1:09 PM on 10.26.2011
My name is Tayne. I live in a shack with my large son Roy.