More and more people are recognizing the beauty and excellence of Death Stranding, a game once written off as shallow and pretentious in a wave of snap reactions upon release.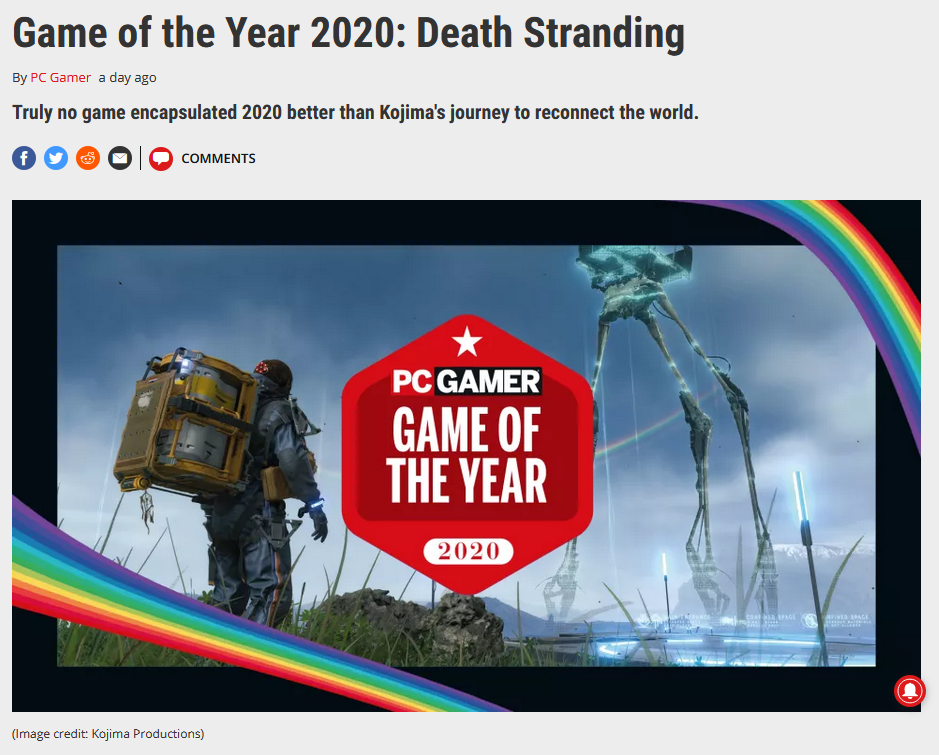 ---
About Sweaty Dungus
one of us since 1:09 PM on 10.26.2011
My name is Tayne. I live in a shack with my large son Roy.