Here's mine. I basically played nothing but Elden Ring on there, and I cherished every second. Without FromSoft and the enormous mark they have made in the last decade+, the current state of videogames would look a lot less bright.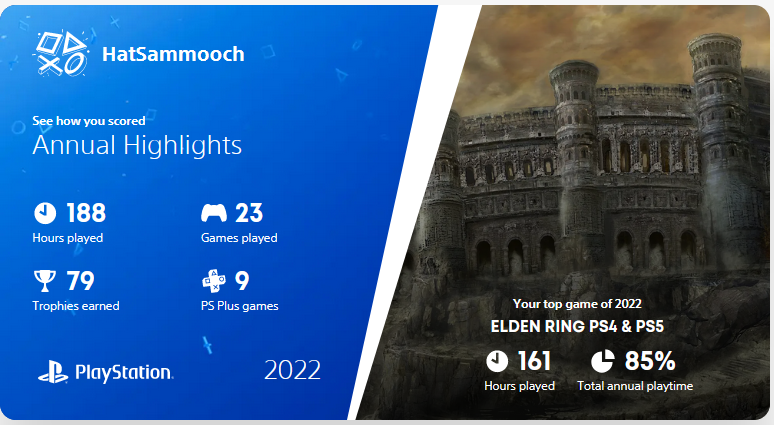 ---
About Sweaty Dungus
one of us since 1:09 PM on 10.26.2011
My name is Tayne. I live in a shack with my large son Roy.