Given these body-swapping shenanigans it feels appropriate to affirm oneself with a Self-Portraiture. Our projection booth bathroom has an I Saw the Devil poster because… in the bathroom, one meets the Devil.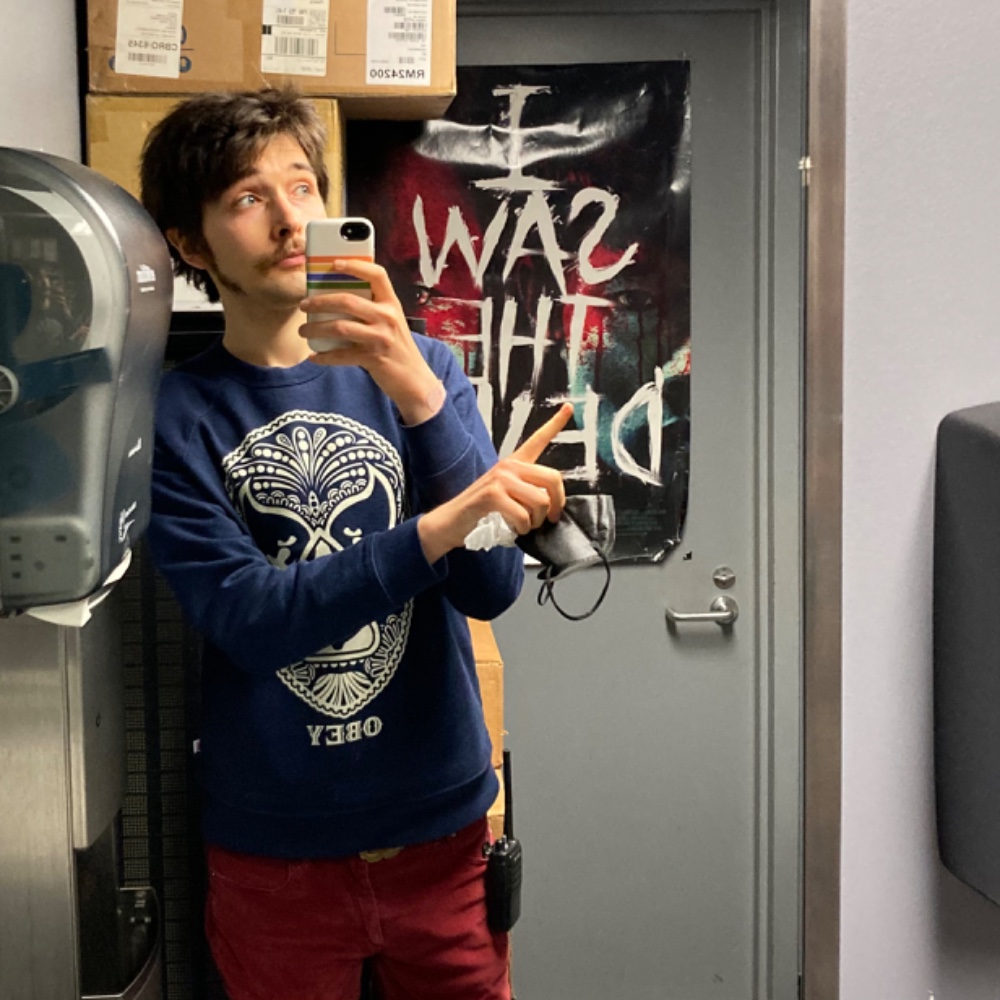 ---
About Sir Shenanigans
one of us since 9:31 AM on 07.20.2012
Sam. Sir Shenanigans. Not your daddy's kind of stupid. Can't decide what's for dinner. Big fan of dolly shots in movies, Japanese sweet potatoes, Hellboy, Indian food, God Hand, and Herman Melville. A pig's gotta fly.