You can also still get into DUP/gang fights, rescue civilians from random hold-ups, and collect "Lumens" (basically this game's rendition of the Crackdown orbs, always an addicting little feature).
And, of course, you can take part in the game's pretty darn great Survival modes as Fetch or (if you have a Second Son save file) as Delsin. Quickly jumping between characters in this mode really makes their different playstyles standout. Fetch is clearly faster, without any of the hassle of optimizing her output by constantly absorbing new powers. Delsin is slower and more complex (convoluted?), but his wide array of attacks and sheer power balances things out. I didn't think much of the differences between Fetch and Delsin until playing more Survival, and I now appreciate that Fetch isn't just Neon-only Delsin. 
As I've said, if you're into that sort of thing as much as I am, there's no telling many hours you'll be getting out of Survival alone. 
---------------------------------------------------------------------------
All in all, it may have it's issues, but First Light is one of the good ones. DLC has gotten a bad rep pretty much ever since Gen 7 began, but releases like First Light are competently-priced and will hold you over for a good amount of time if you're the kind of person into seeing what all an experience has to offer. 
Now I can finally get back to playing (
even more
) Diablo III: Ultimate Evil Edition.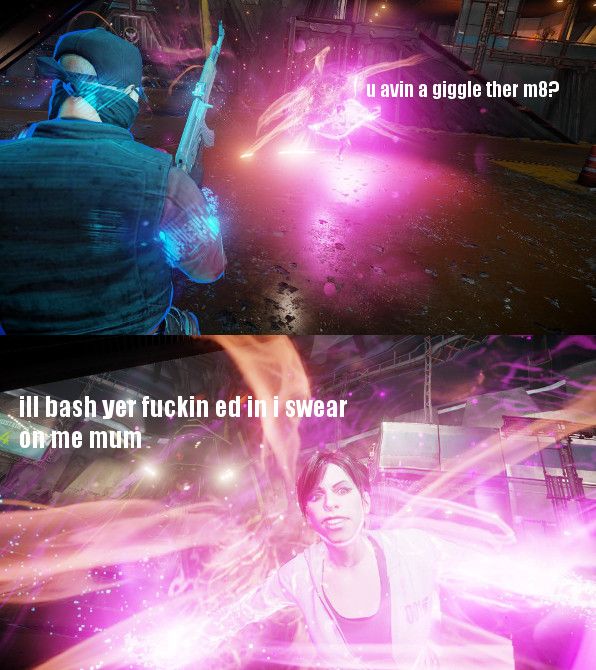 ---
LOOK WHO CAME:
Seymour
Chris Carter 1
Dreamweaver 1
Gajknight 1
Luckrequired 1