Time for another update on what I've been playing. My Switch is seeing more and more action as great indies and not indies keep releasing for it, my PS4 has been steady enough, and last week on Prime Day I impulse bought an inexpensive laptop to replace my busted one (non-gaming at all but is quite decent for the price I paid, Ryzen 3, Vega integrated, 8 gb Ram. Seems to run games in my Steam library quite well). I also bought Yakuza 6 and Shadow of the Tomb Raider to pad out my already increasing backlog (which I was just getting under control lol)
To justify my laptop purchase and to make action on a massive gaming undertaking I've been wanting to do for a while I am planning to spend most of 2020 in a cRPG coma. Meaning I intend to play and replay a ton of cRPGs complete with a full Infinity Engine playthrough. I've been through Planescape: Torment a few times but never the Enhanced Edition and same could be said for Baldur's Gate 1 and 2 and I've only played a bit of the Icewind Dale and Neverwinter games. I also want to replay the amazing Pillars of Eternity now I have a laptop that can run it decently (and with an SSD to cut down those horrendous loading times) as well as the sequel. A couple indie and classic cRPGs will be tossed in (That Pathfinder game looks interesting as well as Tyranny).
2020 seems like a good time to do this as the only game I have massive hype for that I'll be dropping everything to play is Cyberpunk 2077. This endeavor should also save me a nice chunk of money :) Maybe I'll blog about it in some form should you guys express interest.
Besides games my wife and I have been making our way through the Studio Ghibli complete collection. She bought me a (probably bootleg but still good quality) Ghibli DVD collection for our 10th anniversary with the intention that I catch her up on some of my favorite films. Man, what a fun experience this has been. Some Ghibli films I've seen countless times (Totoro, Porco Rosso, Howl), others just once, and a couple I've never seen. I am just in awe at how amazing each film is and rediscovering films like Laputa: Castle in the Sky has been wonderful. The best part is seeing my wife's face as she falls in love with Jiji for the first time or squees with joy at nearly every scene of The Cat Returns. I definitely want the whole collection on Blu-ray someday, but this DVD collection works great at tiding me over. Definitely watch these magical films if you've yet to do that.
Book wise I'm taking a break of the insane idea of reading the entire Stephen King bibliography and read Murakami's latest 'Killing Comandante' which was quite good and had a hankering to reread Weaveworld by Clive Barker (in progress) after Soulbow had randomly mentioned Barker in a Qpost comment. Read that book!
Anyhoo, maybe it's about time I got to talking about games and stuff. I'll score games I finished. And let me know what you've been playing and if you've got any recommendations for me.
Divinity: Original Sin 2 (PS4)
I impulse bought this a few days before I bought my laptop. In retrospect I should have gotten the PC version, but whatever, it plays great on PS4 as did D:OS1. It's an absolute marvel in the RPG genre. Great turn-based combat, great characters, terrific story so far, a whimsical atmosphere that's not afraid to get dark when needed, and voice acting. Good deer god the voice acting. So good and so much of it. Just like OS1 not a single line goes by without an actor lending their voice. And they're all great performances! I'll be happily chipping away at this great game for a while. And while I won't officially give it a score as I've yet to beat it, consider it a 5/5 game ;)
Detroit: Become Human (PS4)
I'm happy Sony dropped the soccer game for this in June's PS+ offerings. It's better than I expected! It's still very much a David Cage game filled with more emotions than a psych ward filled with PMSing bipolar women and about as much subtlety as a brick thrown at your face, but with good acting and an intriguing world I definitely see it keeping me invested to the very end. I got a few more hours to put into it, but I'd say a provisory 4/5 sounds fair.
Ultimate Alliance 3 (Switch)
Just got this the other day and barely scratched the surface. I think Carter's review is in line with how I feel about it so far, so go read that. It's good fun even if the camera is janky. But when they set the camera to a fixed position the game really shines bright! Great boss fights so far too!
Dinosaur Genocide: Very Big Island (PS4) 3.5/5
For the first 35 hours or so I was absolutely loving this game. The combat was tight (Switch Axe FTW!) and the dinosaurs have great design and animation. By the time I hit the 60hr mark I decided I've had enough for now. The loop of meander around till you find the dinosaur, beat up dinosaur, dinosaur runs away, meander around till you find the dinosaur again, rinse and repeat 3 times really started grating on me. If I didn't have to keep chasing the dinosaur everywhere, I would have lasted longer. I'll probably be back for the occasional hunt here and there, but I think I've gotten all the enjoyment I could from this one.
Mario Maker 2 (Switch) 10/5
If this doesn't land at number one on my GotY list, then consider whatever takes the number 1 spot to be godlike. Improved in nearly every aspect from the WiiU classic I am loving every moment I am playing this game. Creating courses is tons of fun and gives me an outlet for my creativity in an interesting way. Playing courses is great, especially playing and sharing here at Dtoid (some terrific creators, especially Tosaka!). There's so much fun to be had in every aspect of this game (well, the multiplayer needs some work to nix that lag problem) and it will be a game I will be playing for years. Mario is timeless and Mario Maker 2 has made him even more so!
Cadence of Hyrule (Switch) 4.5/5
I think we were all taken quite by surprise when Nintendo announced a crossover of the amazing rhythm game Crypt of the Necrodancer with Legend of motherfucking Zelda!!!!!! My favorite rhthym game crossed with my favorite game series of all time! Too good to be true. Expectaions were high and I'm happy to say that Brace Yourself and Nintendo (more so Brace Yourself) absolutely nailed it! Everything is so polished and most importantly, fun to play. The remixed iconic Zelda music is terrific and the ALttP aesthetic looks outstanding. My only gripe is it's a bit on the easy side, especially for Necrodancer vets. But with the daily challenge and permadeath mode, that gripe is somewhat alleviated.
Dead Cells: Rise of the Giant DLC (Switch) 4/5
When Dead Cells launched last summer I got super hardcore into it eventually reaching 3 Cells difficulty over the course of a year. Anything above that is simply inhuman. So, while I did enjoy an occasional run, I had gotten all I wanted from the game when I hit that 3 Cells achievement. But, going above and beyond the call of duty, Motion Twin released a massive free DLC patch which included tons of new weapons, spells, stuff, and an entirely new biome complete with boss! It's terrific! The Cavern is such a great biome filled with great perils and is a blast to play. And that boss fight! I still haven't beaten it on anything higher than normal difficulty, but I'll get there ;)
Valkyria Chronicles (Switch)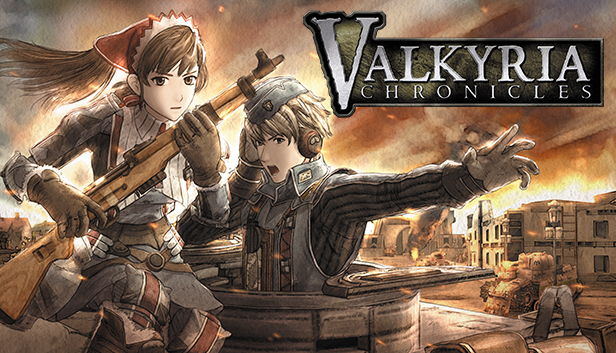 After years of having this game recommended to me I grabbed it for a tenner during an eShop sale. Money well spent, kinda. The tactics gameplay done in 3rd person is great (but still not as great as the grossly underrated Codename: S.T.E.A.M. Why the fuck didn't anyone play that game! It's amazing and you're a horrible person for not playing it! I mean it has Abe Lincoln teaming up with The Cowardly Lion, H.P. Lovecraft, and other literary figures to fight Eldritch horrors comic book style! Play it damn it!) and the story is emotive and engaging. Buuuuuuut, towards the end of the game I hit a difficulty wall and lost all will to keep playing it. I'm sure with a bit of patience I could do it, but I'm just not feeling it. Maybe I'll go back to it one day. I did enjoy my time with it though so hardly a loss.
Picross S3 (Switch) 4/5
It's Picross. Now with color!
Gato Roboto (Switch) 3/5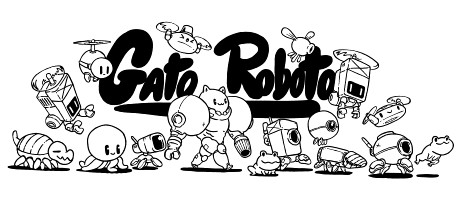 A great game for an afternoon session. Took me about 3 hours to 100%. The black and white pixel art is nice enough, but I prefer a bit more color. But there's a kitty in a robot suit! Everything with this is adequate and not memorable if not for a kitty in a robot suit. Worth the time and a few bucks for the experience though :)
Sonic Mania (PS4)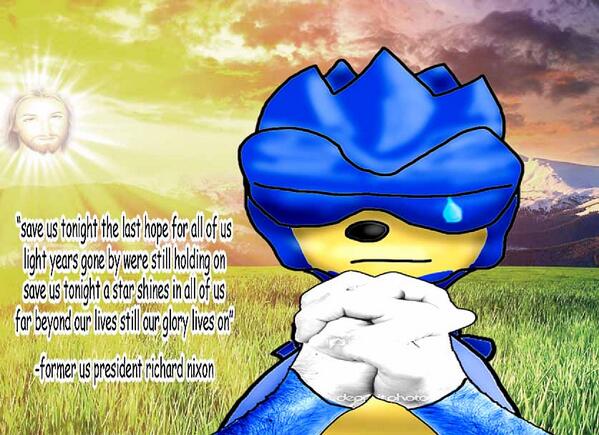 This confirms it. I just don't like Sonic games. Gave it a whirl because it was a PS+ game and I couldn't take playing it anymore after the second world. I just find the controls not fun, the locomotion sloppy, and the level design pointless. It has great music though!!!!
What Remains of Edith Finch (PS4) 5/5
Wow! What an experience! This is by far the very best walking simulator I've ever played. From the moment I started the game to the end I was completely absorbed in the tragic magic of the Finch house. Speaking more on it would be a disservice to anyone who has yet to play it and anyone who has understands exactly why this game is so special. I finished it in a single sitting and would recommend you do the same.
Last Day of June (Switch) 2.5/5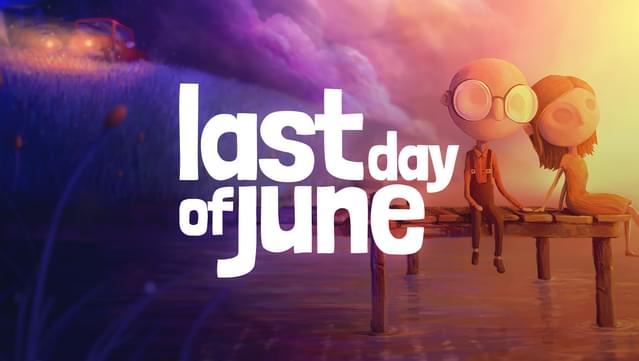 I consider myself a massive Steven Wilson fan. I've been following his music since the early Porcupine Tree days and love each record he's released (with his most recent album To the Bone reigning as pretty much my favorite album of all time). When it was announced a game was to be made using his song 'Drive Home' and Jess Cope's accompanying video as a base I was beyond intrigued. Steven was also to score the game too!
If you know Steven's music, especially the record The Raven that Refused to Sing from which the game's inspiration song comes from, you know he often explores depression and sadness in his music (not only, but those are very common themes. He's got happy songs too :) ). So LDoJ was expected to be a game of tragedy, which it was as it told the story of a man whose wife dies in a car accident on the couple's anniversery. The gameplay is based around going into your late wife's paintings to make changes to the past to try to save her. It's a clever puzzle game and a strong narrative.
Unfortunately, some gameplay issues really hurt my experice with the game. Moving around is so slow and when you need to explore to find a way to start or solve a puzzle in a small town smeared with Vasaline so you really can't tell where you're going well really grates on the experience. Puzzles ranged from clever to boring. And I would have liked if Steven's marvelous score had been higher in the audio mix. At times I could barely hear the music, which was the reason I bought the game.
But seriously though, if you like good music and have yet to get into Steven Wilson, I implore you to give him a listen. To the Bone is his most accessible record ;)
So that's all. I got Fire Emblem, Death Stranding, Link's Awakening, Astral Chain and Luigi's Mansion 3 preordered so my late summer/fall gaming schedule is jam fucking packed!!! Luckily (?) I don't work much in August so I'll have time to play catch up. Hope you all enjoyed!!!!!!!!!!
---
LOOK WHO CAME:
RiffRaff
PhilKenSebben 68
PatBateman17 27
Sir Shenanigans 20
Avoclefo 8
Roager 7
Retrofraction 7
Scrustle 7
house4lyfe 7
CycloneJoker 1