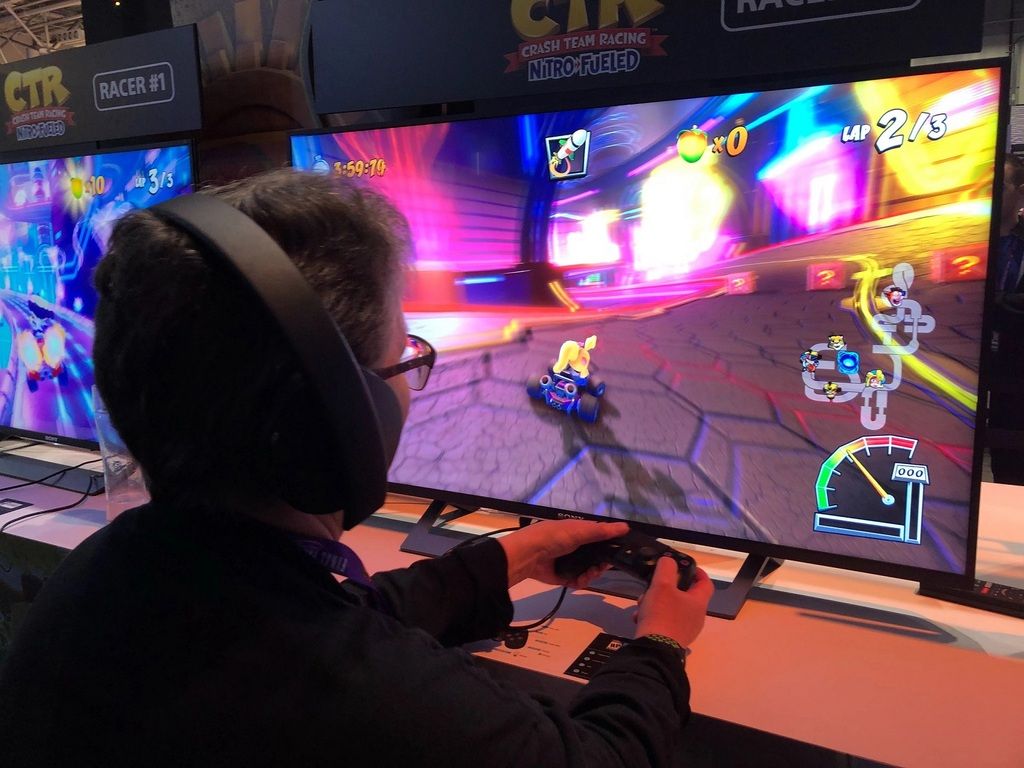 I saw a lot of fun games and spoke to a bunch of great people this weekend, but the real winner of PAX East 2019 was my mother. Now a retired nurse, my 65-year-old mother decided she would come to PAX for a day to see what all the fuss was about. She recently bought a Switch and is a huge fan of Animal Crossing, so there was bound to be something here for her. Turns out there was quite a bit.
In one of the coolest moments that we sadly can't show, Destructoid's own Jonathan Holmes chatted with my mom while she played Mortal Kombat 11 on Switch. When they walked into the demo booth, even the Nintendo rep was surprised she was there for such a violent title. As she explained to Holmes, she played them when I was just a child, so she eventually grew to like it.
When I caught back up with her, she was tagging along with my sister to try out Crash Team Racing Nitro-Fueled. I did manage to capture that, which you can see below. She's not very good, but by god does she do her best...right up until the demo kiosk crashed. I guess she was showing up the audience too much, so the PlayStation couldn't handle it.
My sister and mom also checked out Yoshi's Crafted World, though my mom did not understand how to play it. Funny that she can grasp Mortal Kombat, but not Yoshi. I guess when you're more interested in eviscerating opponents than throwing eggs, you'll learn to adapt.
We all had a fun day on the town, checking out new games and reliving old classics. While my mom may not return to PAX, she had a great time seeing how technology has progressed in the 27-years since the original Mortal Kombat released. Also, I can confirm that MK11 runs very smoothly on Switch. It's really quite the showcase for how powerful Nintendo's device is. It's a hell of a port.
---
LOOK WHO CAME:
Peter Glagowski
Boxman214 94
CelicaCrazed 69
Dere 59
LaTerry 41
Rad Party God 40
kevlarmonkey 27
Chris Moyse 26
bong264 21
Sharukurusu 12
GoofierBrute 11
NakedBigBoss 8
Kutsufatmo 8
Deediddle 5
Dango 3
BNix 2
Kells 1
NSFTW 1
Hakkurei 1