It's a slow day here on Destructoid and in the waking world. It's nice when things slow down but sometimes the quiet gets to be a little too much. So you try to fill the quiet with sound. Sounds like podcasts and music and YouTube reviews of toys or old work training videos. So folks, I'm having a bit of an off day. I woke up tired, came to work and found myself just not feeling it. So here I am trying to get out of my rut. I hate ruts. You feel stuck and uncomfortable. Like swamp ass but in your heart. It's no good. My dad puts creamer in his coffee to get out of a rut. That's the benefit of being an older gentleman. You've pretty much mastered yourself to the point where all you need is a little creamer in your coffee and then you are back on track again. I guess what I'm saying is that my dad is some kind of Zen master. Or maybe a high level monk like in Dungeons and Dragons.
So this blog is me kind of shooting from the hip a bit in an effort to get out of my rut. I wanted to share with y'all some things that make me happy. I hope in doing so, I can climb out of the quagmire and join the rest of humanity in the endless cupcake buffet called life and you can smile along with me.
Walter from Hellsing
In my dreams, I'm never the hero. I'm the hero's right hand fella. I never want to be in the lime light. It's too much focus on me and it's a lot of responsibility. I'd much prefer to the quiet guy who the hero goes to for advice and support. That's my gig. That's Walter's gig too. He's the butler for the Hellsing family and also a fairly deadly fighter in his own right. His weapon of choice are gloves that contain garrote wire so he can throw out razor wire the same way a spider can spin a web. Can you imagine throwing razor wire out of your fingertips?
In an alternate universe where Spider-Man isn't a convicted sex offender, he would have razor wire powers and actually be interesting. If you haven't seen Hellsing, I highly recommend it. As an anime, its equal parts supernatural horror action and silly fun.
The Punisher Killing Spider-Man
Whenever I am down I look at this page. It's one of my favorite comic books pages ever from Punisher Kills the Marvel Universe. As you may or may not know, I think Spider-Man is one of mankind's greatest failures right behind the Holocaust and reality television. The Punisher aka Frank Castle aka Charles Fort is one the greatest literary heroes to come along in the past century. Put them together and what you have is Spider-Man dying choking on blood and feces in a sewer. As one of the greatest comics ever created, it is a veritable snuff film of comic book icons getting shot in the face and/or exploded. My only criticism of this book is that too much of the violence is implied and it's entirely too short. I wish that it would have been a long series in which the Punisher captures, tortures and kills individual characters but I'll take what I can get.
The God Emperor of Mankind and the Primarchs
Warhammer 40K is rich with lore. I'm talking super rich. Like eating vanilla icing off of cake in the shape of Marilyn Monroe's ass that is sprinkled with cocaine rich. My favorite element of the lore is the God Emperor of Mankind and his kids aka the Primarchs. For those of you who aren't in the know, the Emperor is the ruler of Mankind and unites all people under one banner. He's pretty much a demi-god psychic who decides one day to science magic up some kids using own genetics. These kids will grow up to command their own legions under his banner. Good idea, right? Well, shits gets crazy when the powers of Chaos scatter the kids across the universe and corrupt some of them. Long story short, betrayal, war, heresy, fire, death, and we end up with most of the Primarchs dead or missing and the Emperor in a state of living death inside the Golden Throne which is essentially a super fancy life support machine that lets him help humanity while existing in limbo.
I think it's the armor design that gets me. The story is good but lordy, some of the armor and weapons designed in the 40K universe is just amazing. Very ornate, baroque stuff. Think if Faberge designed armor for 7-foot tall supermen who had swords that were also chainsaws. I love it.
Ramuh Summon in Final Fantasy XV
Holy shit did everyone watch that video? It had been a long time since I caught my breath in my throat over something I had seen in a video game. Seeing that summon took me back to the lovely place when I was a teenager and watching my buddy summon Bahamut Zero and Knights of the Round for the first time. That sense of scale and wonder that makes it feel like something epic in the actual sense of the word and not the more commonly used meaning to describe a larger than average cheeseburger. It gave me hope for Final Fantasy XV and excitement at what the other summons will be like. Leviathan? Bahamut? Ifrit? Alexander? Big Steve? KC and Jojo? PM Dawn? Blackstreet? So much potential. I want more exciting moments like that in my video games.
Dropkick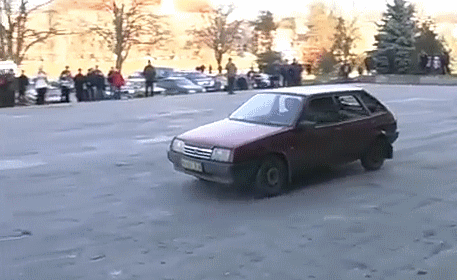 While I doubt the authenticity of the gif as it is entirely too perfect, it does illustrate my point. Dropkicks are awesome. Flinging yourself like a human missile at another person and planting both feet directly onto their body with such force as to fold them like the seat at a dollar theater. There isn't much that can top that. Oh, for sake of clarification, I don't count wrestling drop kicks. Not to take away from the athleticism of the performance but that a scripted moment and while impressive on some level, it's not particularly special. Drop kick someone in a Wal-Mart parking lot or a Kindergarten graduation ceremony and you have my attention.
Superman is About to Straight Up Murder People
Another comic page. I'm pretty neutral on Superman. Some days he a boring deus ex machina, other days he's the best of what people could be without actual being human. Personally, I like it when he gets super pissed. The best moment of that for me is in Kingdom Come. For the sake of folks who haven't read it, I won't spoil the why of how this rage came to be buy suffice it to say, the comic is worth your time. Plus it's been out long enough and is famous enough to where you can find a copy pretty cheap online. I like Superman's flaws. That he's so nice and patient that when he does finally get angry, the results are often brutal. I feel like sometimes his anger is used by writers to give the character an edge or create an "oh, shit" moment but the idea of this all too nice god-like being flying into a blind rage is genuinely horrifying. I can appreciate that. Plus, his anger here felt justified rather than put on.
Oak Trees
I live in a place where there are many oak trees, some of which are over 100 years old. I love these trees. They are my friends in the same way a cool breeze blowing across your neck when you are sad can make you feel better. There's something so calming and present with these old trees. I think about what they have grown up around. The changes in their environment and the world. I used to climb trees as a kid. I wasn't very good at it but I learned to appreciate squirrels that way. Trees deserve our respect. Not in that hippie way. I'm not communicating with nature here. I'm just happy that these big, beautiful, old things are around and that I'm here to see them and experience their beauty. So yeah, trees are awesome.
So there you go. Some happy thoughts and moments that I like to engage in my waking world. I hope you enjoyed them and I hope all of you have a lovely day.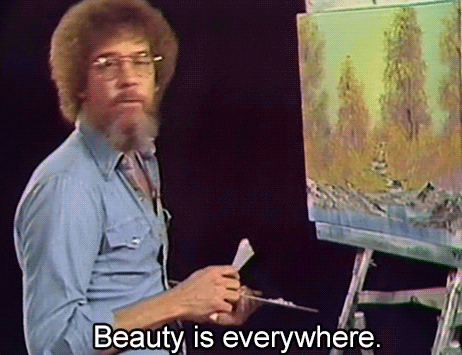 - Sent from my Lisa Frank Dungeon
---
---
LOOK WHO CAME:
Occams
ooktar 1
Roberto Plankton 1
Marcel Hoang 1
Seymour 1
ponderingsloth 1
Whispering Willow 1
Hyper Lemon Buster Cannon 1
OpiumHerz 1
Matt I Guess 1
vxxy 1
Gajknight 1
absolutfreak 1
RedHeadPeak 1
Luckrequired 1
HappyDayWarrior 1
Cannibal Steven 1
GodEmperor Paige 1
CelicaCrazed 1
Ben Davis 1
GoofierBrute 1
ShadeOfLight 1
Nic Rowen 1
Nihil 1
Zeedles 1
Handy 1
Retrofraction 1
Dreamweaver 1
M Randy 1
PhilKenSebben 1
randombullseye 1
Char Aznable 1
Batthink 1