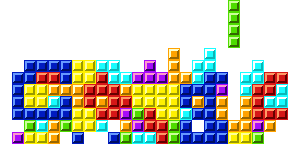 I did say it was extremely short didn't I? Turns out even Google are celebrating 25 years of what is arguably the world's most famous puzzle
video game
. I hadn't touched Tetris in a while but when I found out it was on Facebook, allowing you to compete against friends in single-player and multi-player modes, I returned to the game. Do any of you still play a variation of the game?
Anyway, to decrease the amount of fail in this blog here's a video showing the new Big Surf Island coming to Burnout Paradise on June 11th:
Not only that, but order now and you will recieve one terrible music video that is bound to make you laugh!