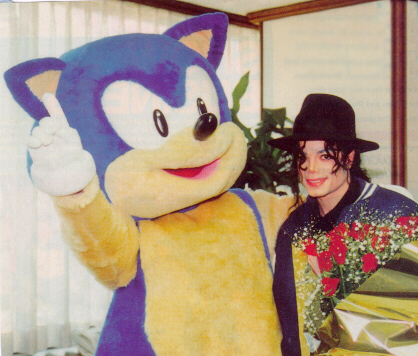 A long while ago, back when Sonic 3 was being made SEGA asked Michael Jackson if he would compose the music for the game. He gladly agreed but amist the claims that soon came out of him molesting children, SEGA quickly backed out. However his music was still partly left in the game.
You can visit
Sonic Cult
for more information.
Here are a few videos showing the similarities:
Strangers In Moscow VS Sonic 3's Credits:
Ghost VS Knuckle's Theme:
In The Closet VS Knuckle's Theme:
Who Is It VS Icecap Zone:
Some guy matlocking:
Guess That Videogame Sample Vol 1!