I know I haven't been around much lately but I came across something I had to share. This note came with an Atari 2600 game (Laser Gates by Imagic) I bought on Ebay this week. Kind of touching.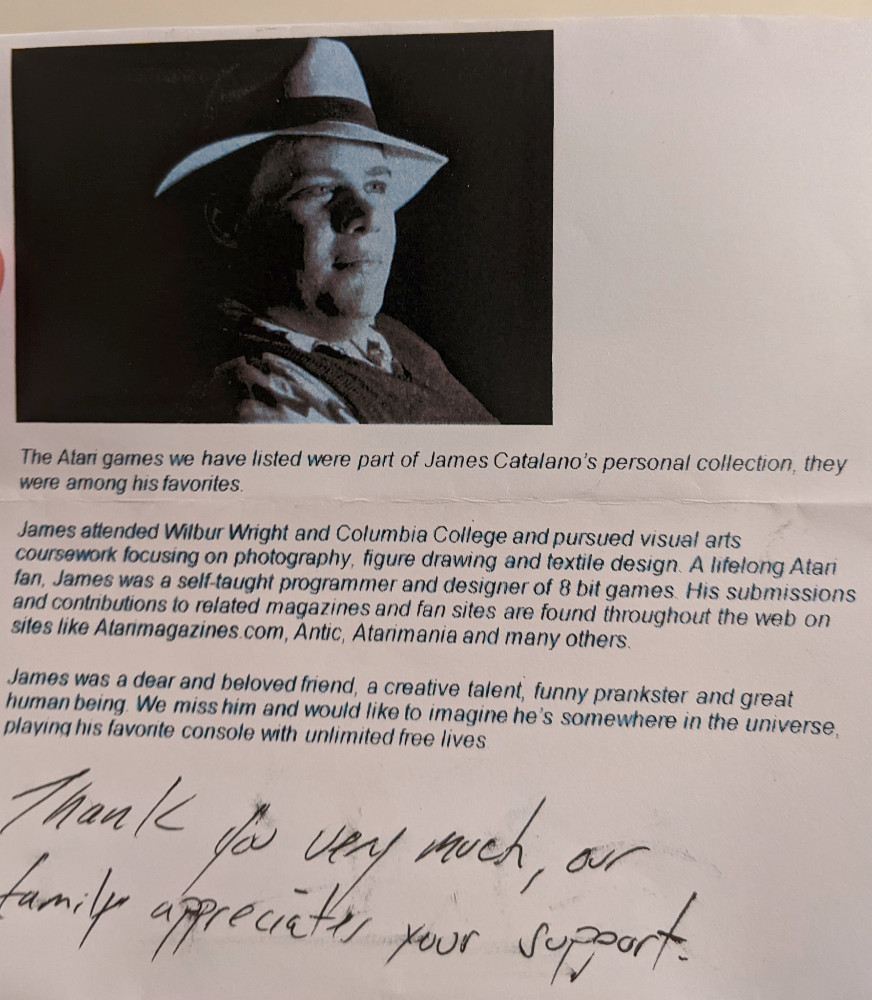 ---
About Jinx 01
one of us since 4:26 PM on 11.18.2011
I love gaming, and I have followed the industry and its technology since I was a kid in the 80's. I have gamed primarily on PC since 2000, though I still follow console news and hardware as well.
I worked as a mapper and beta tester for the mod
Action Half-Life
. I also make custom images for Steam's grid view, those are over on
my website
.