Finally just broke down and ordered a copy of Thunder Force IV. Yeah I can emulate it but I own an actual Genesis and CRT so it feels weird to play it any other way. What I sampled previously didn't seem quite as good as 3, but it was still pretty great.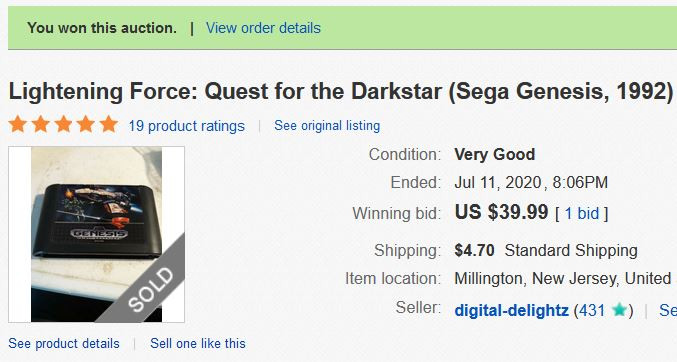 ---
About Jinx 01
one of us since 4:26 PM on 11.18.2011
I love gaming, and I have followed the industry and its technology since I was a kid in the 80's. I have gamed primarily on PC since 2000, though I still follow console news and hardware as well.
I worked as a mapper and beta tester for the mod
Action Half-Life
. I also make custom images for Steam's grid view, those are over on
my website
.