Hello friends, it is time to look back on the year that was 2018 and think about what I enjoyed in pop culture. I decided to put video games and music all in one blog, as I don't think there's quite enough in each category for them each to have their own blog. My next blog will be about new TV shows I watched this year. I will do another blog of movies, but there's a few I'm still trying to see (e.g. Creed II, Mary Poppins Returns, and Bumblebee). So I'm going to hold off a little bit on that. But for now, let's talk about some stuff. I'm intending to keep this list to things that were new in 2018. So, I didn't beat Doom 4 until this past year. I loved that game, but it won't be on this list.
Games:
Looking back, I didn't play a ton of new games in 2018. I would like to highlight just 3.
Hyrule Warriors: Definitive Edition
I've written before about my love for Linkle and the other waifus of this game. Linkle is best girl. I want her to be playable in the next main-line Zelda game (though I'm sure that will never happen).
This game is so good. I love the diverse cast of characters. I love how they all play so differently. The way they play makes complete sense with their character. I love that we can play with characters from a variety of eras of Zelda. The music in this game is just amazing. I love how many options you have in combat. And when you really learn a character, you can just dominate. It feels so good.
This game has an absolutely obscene amount of content. You can play for hundreds and hundreds of hours if you so choose. I'm taking a break from it, but I will definitely return and will be glad to do so. This is probably my GOTY. It's the perfect co-op game. I have had so much fun playing this with my wife. Probably more fun than any other game we've played together.
Super Mario Party
This is such a good party game. I don't have tons of experience with Mario Party. I've played a few entries, but only very briefly. I've never owned a copy. This one is really fun. The best thing is this 4 player co-op mode where you raft down a river. It's genius. The base game is really fun as well. It's random nonsense and skill is hardly even a factor. I do think this series still has a lot of room to grow. There are definitely things I'd like to see improved (for example, it doesn't really matter if you win or lose the mini-games). But it's a very fun way to spend an hour or two if you can get 3 other people together.
Spider-Man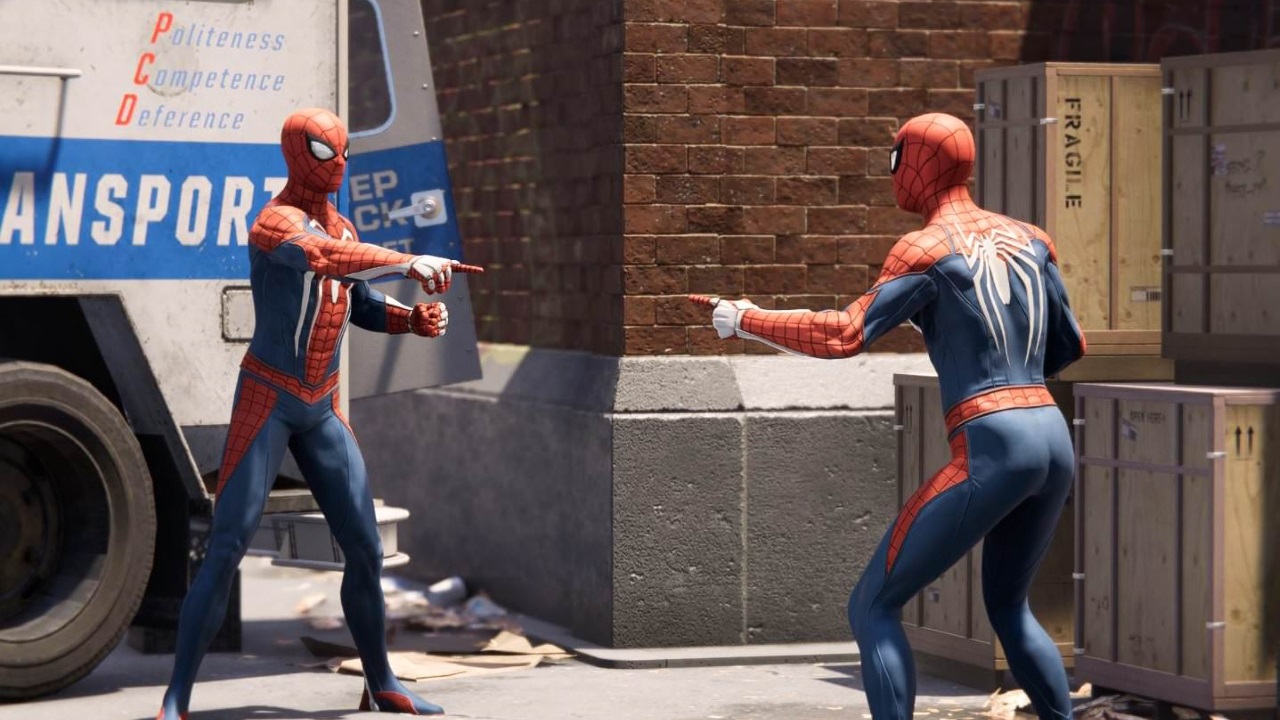 I got this game for Christmas and I'm so glad I did! It's just incredible. Nothing in it is revolutionary. They didn't invent anything new here. But they took elements from a number of other games (especially past Spider-Man games and the Arkham games) and refined them to perfection. The game has great voice acting and a solid story. One of my favorite things is that Peter is not a photographer for a newspaper. That job no longer makes sense in our world. There are so many other things Peter could do for a living. Here, he is a scientist. He works with Dr. Octavius to develop prosthetic devices. I love seeing him use his magnificent brain to benefit the world around him.
I do think that 95% of the character models look ridiculous (Mary Jane especially). But Yuri Watanabe (a police chief) is gorgeous. I want her and Peter to hook up.
I will also shamelessly plug my recent, spoiler-filled blog about this game. Check it out here.
Music:
I don't listen to contemporary music. I also believe that the vast majority of music made after the year 2000 is terrible. This year I happened to come across 2 up-and-coming bands that blew me away. It's a really weird thing. I've never been a fan of a musical artist or group prior to them truly blowing up. Am I a hipster now?
Anyways, both of these bands released new albums in 2018. I'd like to share with you my favorite song from each.
I love this song. It is so damn catchy. This band is great. The lead singer, Luke Spiller, is just insanely talented. I'll also drop a link right here to a song he sang for Metal Gear Solid V (it wasn't as part of The Struts).
I think this album, Young and Dangerous, is very good. I'd love for you to give it a spin.
Greta Van Fleet is a real rock band. They are serious musicians. They are dedicated song-writers. They are devotees and fanatics to classic Blues. They have so much raw talent. Their music is suprisingly complex (musically, not necessarily lyrically) and it really benefits from repeat listens. I think they have a very bright future ahead of them. This is technically their debut album. They've release a couple of EPs before, but this is their first full album. I think this song is fantastic, in particular. If you like or value rock, this is worth your time.
- Domo Arigato Mr. Roboto
---
---
LOOK WHO CAME:
Boxman214
LaTerry 40
Dwarvenhobble 23
PatBateman17 22
NinjaSpeed 20
Agent9 18
siddartha85 12
Kutsufatmo 7
JPF720 4
Boxman214 3
jobejoe 2
Batthink 1
xeronio 1