Hello friends! E3 2019 is fast approaching. It is my second favorite time of the year, right after Christmas! It's like the Superbowl or the Kentucky Derby, but for gamers. So many exciting things happening! Some years have been much better than others. This year is going to be really interesting. I think it's going to be an excellent conference with lots of exciting reveals. I'd like to share my own thoughts with you about this upcoming E3. I'm going to do something a little differently this time. I will have notes for each major platform and publisher that fall under the following categories: predictions, expectactions, and wishes. However, I'm not going to say which statements fall under which category. I'm going to leave that purely up to your imagination. But without further ado, let's dive in!
EA
Some sports games will be shown
Jedi Fallen Order will have a really cool demo
A beloved franchise will be given a new mobile game
A new SSX game is revealed
Loot boxes. Loot boxes everywhere!
Microsoft
Halo Infinite will have an extended gameplay demo. It will look incredible. After the conference, someone will interview Bonnie Ross and she'll let slip some information that makes Halo Infinite sound awful (persistent online connection required, or something similar)
Trailer for Battletoads
Trailer and release date for The Outer Worlds
Trailer and release date for Gears 5
Viva Pinata sequel announced
Ten-minute demo of the next Call of Duty
Fable 4 is announced, it's an MMO-Lite
Three more studio acquisitions are announced
A few teases are given regarding the next generation of xbox, nothing substantial is revealed
A new Crimson Skies is teased
Amped gets a surprise sequel
Halo Wars 3 is teased
New IP revealed
XCloud is shown off
Next gen is teased, little concrete info revealed; full backwards compatitibility with XBone confirmed
Bethesda
Doom Eternal will get some awesome new footage and a release date
DLC for Rage 2 will be shown
A Commander Keen collection is announced for Switch
Skyrim 3DS is announced
Skyrim Vita is announced
Fallout 4 Switch Edition is announced
Everything else will be mobile garbage
PC Gaming Show
Several new games are announced as Epic Game Store exclusive
PC gamers are totally happy with this news, comment sections on all related articles are pleasant
Ubisoft
Splinter Cell is revealed as an open-world game with loot boxes
A trailer for Beyond Good and Evil 2
Lots of footage for the next Ghost Recon
Siege content teased; Soulbow blows his wad
Prince of Persia is teased; it ends up being HD versions of the Sands trilogy, gamers are totally cool with that
Square Enix
More footage of FF7 is revealed; fans lose their shit
DLC for KHIII is revealed; fans lose their shit
A Quiet Man 2 is revealed; crickets
Final Fantasy: The Spirits Within II is revealed; fans lose their shit
Avengers gameplay footage finally shown; fans lose their shit
Kane and Lynch 3 revealed; fans lose their shit
No release dates given for any announcements
Nintendo
Luigi's Mansion 3 gameplay
Link's Awakening Gameplay; comes with Four Swords included
Animal Crossing Gameplay
Wind Waker, Twilight Princess, and Skyward Sword HD on Switch teased
Metroid Prime Trilogy HD on Switch is revealed, launching this year
Mario Kart Double Dash Deluxe is revealed for Switch
New Paper Mario revealed, looks terrible
Dusk gets a release date
Super Mario Sunshine HD revealed for Switch
Golden Sun 4 announced
New IP revealed
Yacht Club Games revealed to be working on a new game called Hyrule Knight
Devolver Digital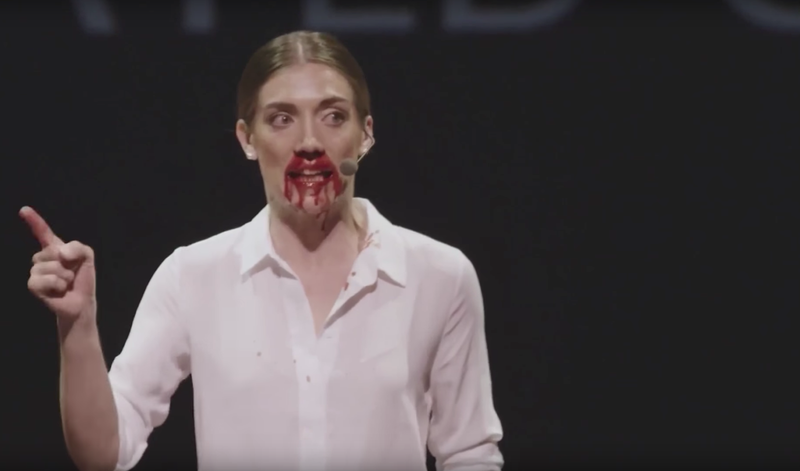 Conference gets crazier, humor experiences diminishing returns
Metal Wolf Chaos gets trailer and release date
Some random thing you had no idea you wanted is revealed, you must have it
Sony
Sony surprise drops a trailer for a new Dark Cloud game on Twitter
Sony fanboys spend the week commenting online on E3 news articles, insisting that E3 is no longer relevant and the whole thing is dumb and pointless and Xbox sucks and has no games and Nintendo makes games for babies instead of real gamers
And there you have it folks! My E3 predictions! What did I get right? What did I get wrong? Let me know! What do you think we'll see? What do you really want to see?
- Domo Arigato Mr. Roboto
---
---
LOOK WHO CAME:
Boxman214
CelicaCrazed 120
LaTerry 42
Sir Shenanigans 19
siddartha85 12
Sharukurusu 12
Kutsufatmo 8
Oridan 5
Batthink 1
Boxman214 1