Yay! Granted, it's not exactly informative but it's been a month since the VC4 DLC just didn't come out when it was supposed to with total radio silence over it, so I'm calling it a win.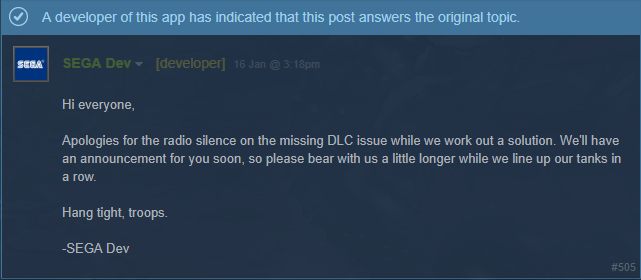 ---
About Barry Kelly
one of us since 9:16 AM on 10.04.2012
I'm here to kick ass and talk about video games. Mostly the second one.