Just seeing this type face makes me think of RPG menus. And the older Mincho font definitely reminds of the old Resident Evil games.
No! Jon Cartwright is far too aware of his excellent narration skills! HE CAN'T KEEP GETTING AWAY WITH THIS!!!
After a month or so of use, I do have one complaint about the 8bitdo ultimate. The texture on the back of the grips is a dirt/dust magnet. Pretty noticeable on a white controller. Wonder if it's safe to use hand wipes on those bits...
Double post but I would also want to mention this indie game that only came out a few days ago. Looks very neat. It is called your Only move is Hustle. Basicaly a 2D fighting game but turn based. Hard to explain but looks novel and its only €5 now.
I am extremely excited for Theatrhythm on PS4/Switch. Especially looking at the Song List (can't seem to link to the blog). It's important to note the DLC will be spread out over months. I'll probably pick up the Deluxe version instead of the Super Deluxe
It's Carnival season and the good doctor is always there for you!
There's been a leek for Dragon Age: Dreadwolf, and you guys are never going to believe what the UI looks like!
Fuzz Butts loves my computer chair... #Caturday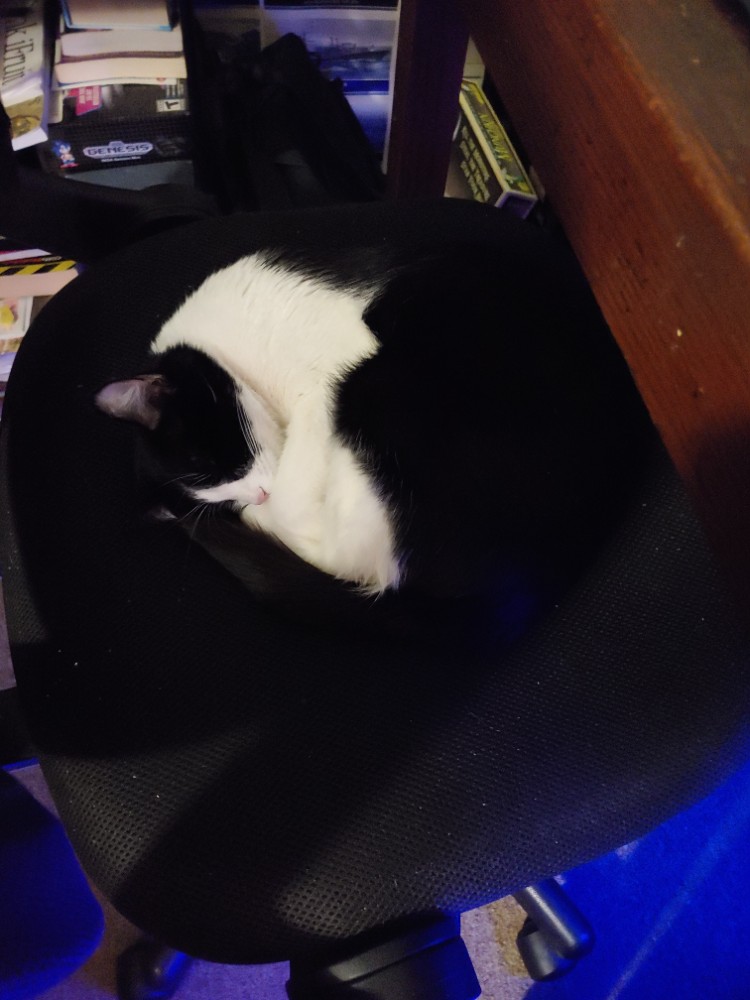 Toaster take... blueberry is the best pop tart.
Was there ever a Persona 1 or 2?
Disco Elysium Log #4: The investigation is going GREAT! After soaring through the air, I ended up at the first boss and his vicious chair trap. I didn't almost die and went on to chase drug smugglers and got the body down. Kim respects me now. ^_^