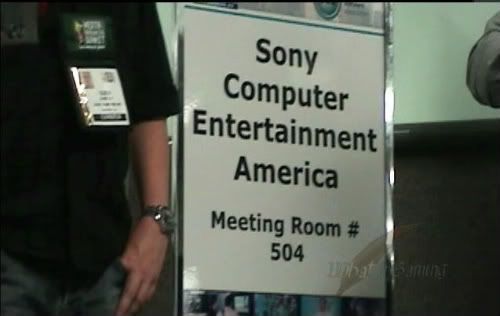 A secret room for a secret gathering...sorry couldn't help myself.
There has been TWO games that I have lusted for and hoped beyond hope that more information would at least trickle a bit our way at E3. One was Alan Wake, currently at the time making an appearance as
a joke piece on our own frontpage.
But it's the second game that I have drooled over ever since I saw it's
concept trailer
way back when. Not only that but it is a rock solid exclusive for Sony, and one that I believe from the murmurings of the few who have seen it, makes the Final Fantasy XIII porting to the 360, nothing to be bothered by.
Quotes from some who have been privy to exclusive in-game footage:
Source #1:"If the footage I was shown truly is "in game", as told to me by the Sony PR people, then we could be on the brink of a step change in what games consoles are capable of in terms of story-telling and immersion."
to:
Source #2:"Heavy Rain wowed the crowd. Hate to be a tease, but we can't say more other than if you liked Indigo Prophecy, you'll *love* this." -- N'Gai Croal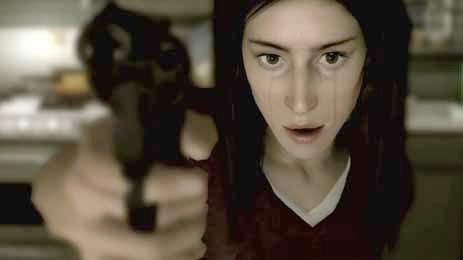 I'm guessing this pic from the concept trailer is nothing like the game now.
and finally:
Source #3:"The main gameplay in Heavy Rain is heart-trenching. The scene shown is of a garage quarrel. There's a ton of interactivity and unmatched presence of this game that leaves hearts pounding. We really can't divulge any specific details, but that general scene synopsis should be enough."
"As for some video, we did manage to get our hands on a SHORT clip of gameplay before NDA's were signed…we mean short. Like 5 seconds, but hey that's something right? Unfortunately, no access to release it. Also I've been speaking to Sony PR, and it seems Heavy Rain is making a confirmed appearance at Leipzig. Heavy Rain wasn't technically a "part" of E3, but it was definitely there and we basically can't say anything more than that."
So was Heavy Rain the E3 08: Game of the Show that nobody saw but select invited media?
Only Workman & Space Cat know for sure. And I aint heard a peep from either one. I do know that everybody who has seen it has been lulled to silence by Sony. And from the looks of it .. no one is talking lest they feel the wrath of some Sony goons. I'll bet some of our own editors that were there probably got a behind the scenes look at this and aren't even saying anything either. I know you know something Workman!
I don't know about you guys but Space Cat needs to make an appearance soon with info. That and I'm jonesing for this potential blockbuster in the making.