LONG BLOG
.....But only because I want to make music with it. The music creation function in GH4 has intrigued me enough to go back on my vow to NEVER buy another Guitar Hero game (fuck you GH3) and after watching these videos of the mode in action, I'm officially won over.

WARNING!: If you have no interest in actually making music than these videos will probably bore you for the most part.





The funny thing is I'm probably not even going to play the actual rest of the game. That's why I'll also be buying Rock Band 2, but this feature alone is worth it to me (plus the recent revelation that Rock Band peripherals will work with it doesn't hurt). I'll probably just buy the game with the new guitar since you can create everything with that. Fuck you Activision for suckering me into buying another one of these.
---
About GuitarAtomik
one of us since 9:45 PM on 01.16.2007
XBL: GuitarAtomik
PSN: GuitarAtomik
WiiFC: 522-4350-2969-6417
Smash Bros FC: 1934-0349-2206
My Art:
GuitarAtomik.DeviantArt.com
My Music:
I KILL PXLS
DEMO ALBUM IS OUT
Download it Now 4 Free!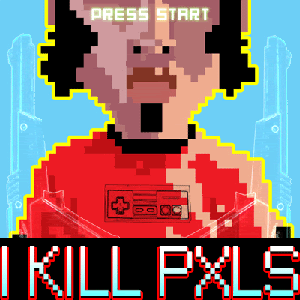 More free music at the offical site
www.IKILLPXLS.com