I know
some
of
you have already heard of him, but for those who don't know, Kenta Cho is a Japanese "indie" game developer that specialises in shmups. He even wrote his own XML language to control
how bullets are fired by enemies
, for example the types of bullets shot, the direction and how many.
I first heard of him through qj.net when someone ported one of his games, rRootage to the psp. From there I was amazed. The guy is a genius, especially with the different types of shmups he makes. If you like Ikaruga or shmups in general I advise you to check him out. If you want a game of his to start on, I advise you to start with
rRootage
. Another favourite of mine is
Torus Trooper
.
Here are a few videos and screenshots of his games:
[i]rRootage[/img]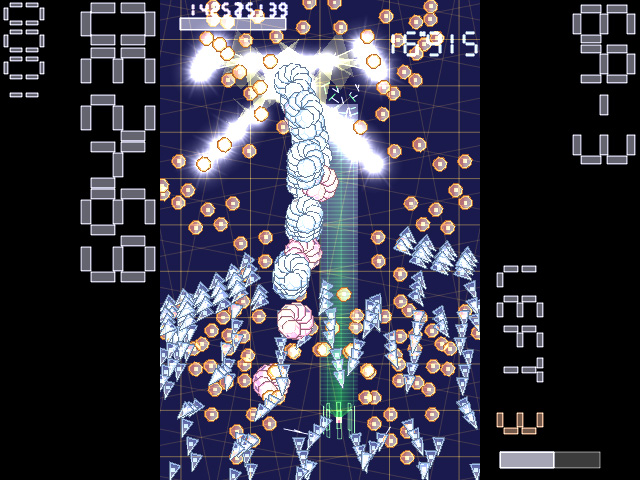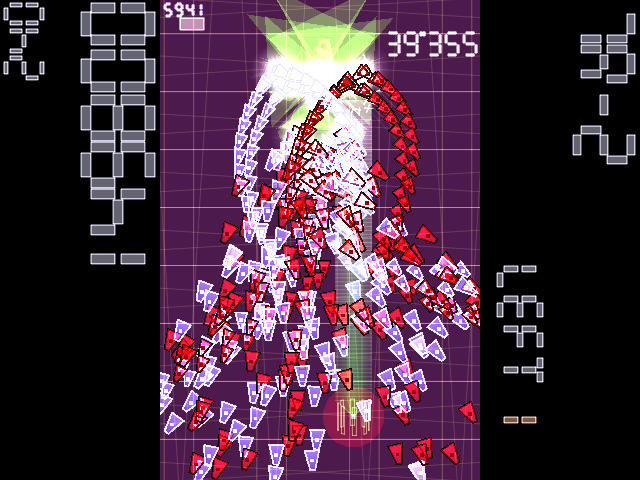 Ikaruga Mode
Torus Trooper
It seems that not only does he have Blast Works coming to the Wii, he has also made
a game using XNA
.
Kenta Cho's homepage