Before I go any further, let me first just say "THANK YOU OMG" to Justice, or Poetic Justice, for making this bad ass drawing of some sort of Caleb snail hybrid.. I think I shall call him, Snaileb. :)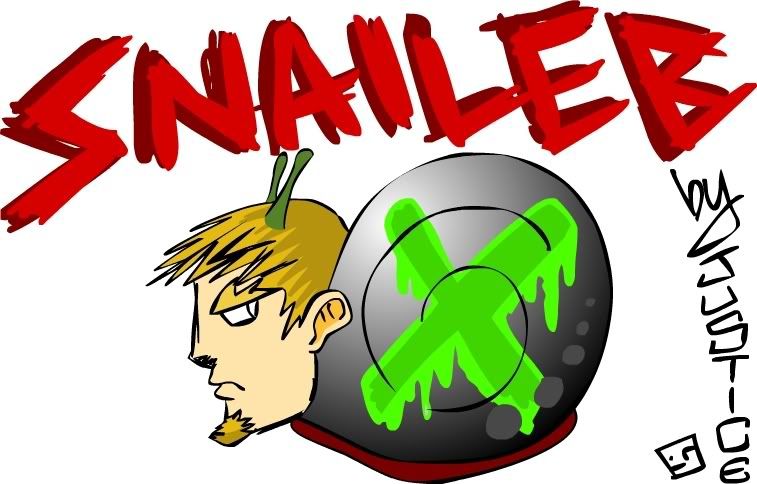 So my Destructoid Merch arrived in the mail not too long ago. With it is a shirt I purchased from T-Shirt Hell. But first, the "Princess is a Cockteasing Bitch" shirt, which I wore when I proposed to my fiance. I'm classy, I know.
Then another surprise arrived! My "Han Job" shirt. Epic?
Not much here to say.. I wish I knew about the Cashwhore shirts before I made my purchase! I would've tacked it on to my order! The shirts arrived just in time for my 22nd birthday, so I'll consider it as a gift (which I spent money on) from dtoid. Wow.. Im 22 yrs old. Do people ponder life and death at my age?