I was flipping through the May 1997 issue of Nintendo Power (like ya do) and saw this in their Nintendo Power awards. Shadows of the Empire had a better story than Super Mario RPG? Puh-leeeeeze.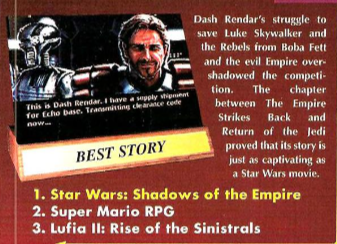 ---
About Speeeven
one of us since 4:05 PM on 04.11.2010
Gamer, composer, designer... Nerd.