Hearing that MS let go of tons of Halo Infinite's campaign team and that Staten is being sent back to work at Xbox Publishing is depressing. And Infinite could've had a good future at launch.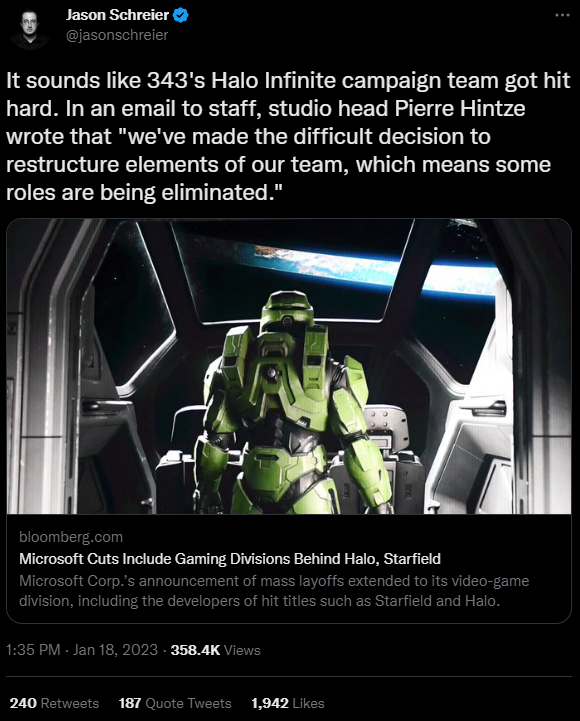 - One game done, now onto the next.
---
About humantofu
one of us since 6:22 PM on 10.22.2020
NEET in mind and spirit.