This was a tense white knuckle battle of wits and weapons that went all the way to the end. It all came down to Frosty winning by having one spice while Bass had none. Sign of a great game when you can have fun even when in last place.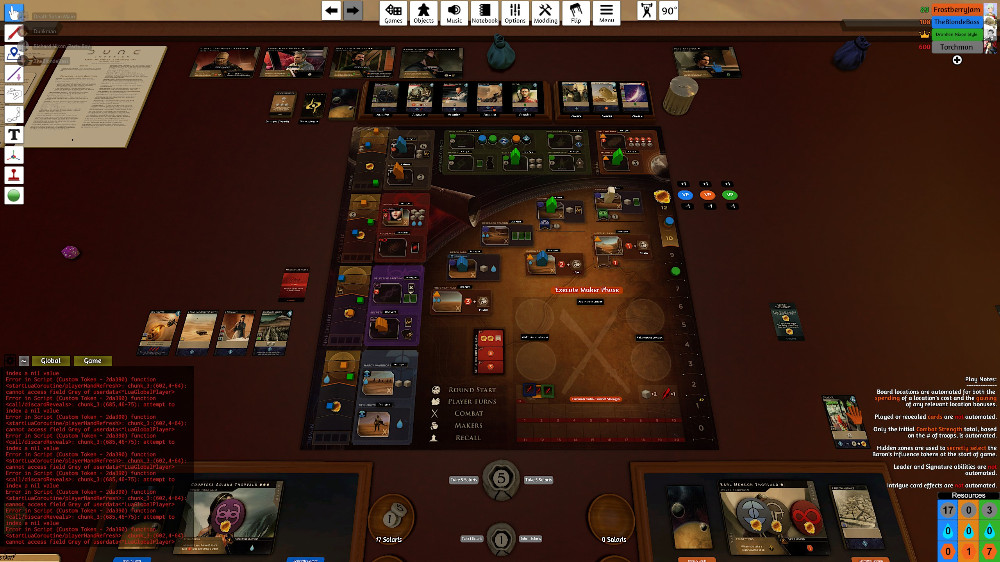 ---
About Anthony Marzano
one of us since 8:48 AM on 02.15.2011
Cblog recapper, writer for Flixist and Dtoid. Lover of all things strategic and independent.
Where can you find me on the internet?
Twitch: https://www.twitch.tv/amnaumen
Steam: https://steamcommunity.com/id/AmnaUmen
Kickstarter Projects backed: Broken Age, Interstellaria, Galactic Princess, Last Life, Hard West, This is the Police, Shenmue 3, Præy for the Gods, Cultist Simulator, Revolution 1917, and the badass Hotline Miami Jacket 1:6 statue.
Beware my power: