Finally back to progressing Mirama, way later than I expected but hey! Found out Tiled lets me add static animations to levels without adding code, pretty happy about that! That's going to be a nice and simple way to add some life to the world. Bump!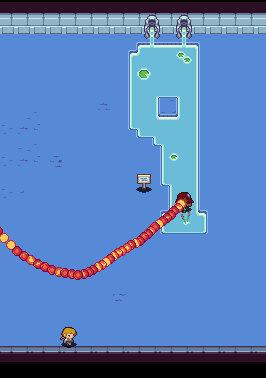 ---
About TheBlondeBass
one of us since 11:32 PM on 12.03.2015
Everything's going to be okay. Take a deep breath, you got this.