2021 was a surprisingly lowkey year for games. Despite getting a PS5 and loving it and it's exclusives, the general releases this year have kept it cool. Not to say it's been bad by any means, I mean just Returnal, Ratchet and Clank and my Resident Evil marathon make this a year to remember. It's just that the games I was looking forward to the most (Gran Turismo 7, God of War Ragnorak, Horizon Forbidden West, etc) were delayed to 2022. But that just means 2022 is going to be insane! And like I said, I had a lot of fun this year.
I also played two Assassins Creed games, because I hate myself.
So, to put a nice little cap on the year, I've gone and listed all the games I played in 2021. All 109 games. There are a few disclaimers:
I have only provided notes for 64 of these games. The other 45 games do not have notes. This is because those games were in my 'Trophy backlog', games I bought years ago just for trophies, when I gave a shit about collecting them. While most of them were quite fun and worth the couple quid, they really don't have much to discuss, so I didn't. Thankfully, I cleared them all out and it's all quality going forward.
Those 45 games will be just listed with platform.
The list is ordered from most recently played to oldest played.
I finished all the games on this list.
I got 74 platinums this year. Get on my level scrubs.
This is 8 down from last year. Blame those fucking 100 hour Assassins Creed games.
Anyway, on with the list!
Look at this shit
Code Vein (PS4)
Just finished playing. Anime Dark Souls/ Waifu Dark Souls/ Trashy Dark Souls are pretty spot on descriptions. I absolutely hate the edgy lolita goth look of this game, which is a shame as I really like the gameplay and the underlying look of the characters. The ending kinda sucked. The DLC is a con. Maybe a less edgy and trashy sequel can clean this up. 7.5/10
Doki Doki Literature Club Plus! (PS5) (Plat)
One of the best games I played this year. Wholesome, terrifying and it got me in the feels by the end. Such a great experience. Go play it. 9/10
Borderlands 3 (PS5) (Plat)
This was a Borderlands game. 7/10
Everybody's Gone to the Rapture (PS4) (Replay)
Went through this again to clean up the platinum and experience it, loved it so much more than I remembered. What a highlight of the genre. Dat walking speed though, Christ on a stick it's slow. 9/10
So pretty!
The Pathless (PS5) (Plat)
A wonderful surprise, like a bite-sized Breath of the wild. It lacked a certain spark but I would definitely recommend it. 8.5/10
The Persistence (PS5)
Incredibly janky and glitchly but man, this shit me up on more than one occasion. Very unique gameplay too, though you can tell it was a VR game. Now that Sony own the dev, hopefully they can put some of that new budget and tech into an absolutely killer sequel. 8/10
F1 2020 (PS4)
F1 is fucking boring. 12 lap races at a minimum, no car diversity, cringe career mode. Glad I played this via PS Now. The racing is great but the experience is mind numbing. 4/10.
Best story of the year
13 Sentinels: Aegis Rim (PS4) (Plat)
One of the greatest stories I can remember. Took me on a ride. I even enjoyed the RTS gameplay! Play this please. 9.5/10
The Lost Cube (PS4) (Plat)
This was fine. Kind of a Super Meat Boy-ish platformer, tough obstacles courses, lots of death. Eh. 6/10
Fast Striker (PS4) (Plat)
Really fun shmup. Bite sized and just fun to run through. Nothing too special but for the price, it's right. 6.5/10
Raiden V (PS4)
I had no idea what was going on but I went to space and blew something up. So it can't be that bad. 7/10
Yo, this series is lit.
Resident Evil Village (PS5)
Incredible game. I wish the Beneviento house was longer, some other sections were trimmed or reworked a little and I definitely miss the superior vibe of RE7 but man, this was a triumph. 9/10
Resident Evil 7 (PS4) (Plat)
Perhaps my favourite RE game. Grindhouse horror, amazing visuals and style, a pretty fun story (that kinda shit itself at the end but you know, Resident Evil). First RE I beat multiple times in a row. More RE like this please. 10/10
Resident Evil Revelations 2 (PS4)
The Last of Us: Episodic Edition. A welcome return to form after…whatever RE6 is. It's held back by needing to work on the Vita and stuff but riffing on TLOU worked in its favour tremendously. Awful story though. 8/10
Resident Evil 6 (PS4)
Why was this made? Who is this for? Satan? The worst thing since RE Revelaitons. 3/10.
Resident Evil Revelaitons (PS4)
This was the worst thing since Code Veronica X. Looks ugly, plays like jank, baaaaaad story. Being on the 3DS did it no favours. Nah man. 3.5/10
I'm not putting up a picture of RE5
Resident Evil 5 (PS4)
Even Chris punching a boulder was more flaccid than I expected. This ain't bad, just not what I want from an RE game and definitely not up to series standards. Capcom really shit themselves during the PS3 era huh? 5.5/10
Resident Evil 4 (PS4)
RE4 is so dumb but amazing. The gameplay holds up beautifully and is still unique today. I do think the castle starts to drag a little and the island is kinda ehhh. And this is when the series decided to go action oriented, which tainted later games. Still, cannot fault RE4 for killing it first try. 9.5/10
Resident Evil Code Veronica X (PS4)
This was the worst thing since 9/11. I played the PS2 on PS4 version. I heard the PS3 version is slightly better but a turd is a turd. Remake this shit to be like Remake 2 Capcom. 2.5/10
Resident Evil 0 (PS4)
I really liked this! Having two protags to manage, swapping items between them and the puzzles designed around this were fun to play. This is the first RE story that is campy trash (I contend that RE1, 2 & 3 remake have decently grounded stories, comparatively) but I could look past it here. Good. 7/10
Resident Evil Remake 3 (PS4)
Much shorter and simplistic than I expected. Nemesis was barely a threat. Still had a good time. Not much to say! 7/10
They did such a good job with this remake
Resident Evil Remake 2 (PS4)
Mr X is barely a threat but otherwise, I adore this game. I've memorised the police station and the fact they made a game this action-orientated and good to control scary is truly great design. 9.5/10
Resident Evil Remake 1 (PS4)
Bruh, why did I sleep on this for so long? What an incredible game. This is made was over 20 years ago? But still feels so fresh? Crazy. I'm definitely doing a Chris playthrough one of these days. 10/10
The Last Campfire (PS4) (Plat)
Cute little puzzle game by Hello Games. You explore various hub worlds, going into peoples minds to help them. Really nice. 8/10
Assassins Creed Odyssey (PS4) (Plat)
Had a lot of fun going through this, despite all the bad modern Ubisoft shit. Not worth the 4 weeks of my life it took. I'll copy paste this for AC Valhalla minus the fun. 7/10
Death Stranding (PS5) (Plat)
I basically just loaded the PS5 upgrade and ran around completing a few deliveries on my old save. Still one of the best games on PS4, will return to complete the new content. 10/10
Supergiant don't miss
Hades (PS5)
I love the story and dialogue. Zagreus is my spirit animal and kept me going through every death. I need to get the true ending and I will, eventually. Worthy for GOTY in any year without TLOU2. 9.5/10
Promesa (PS4) (Plat)
What happens when someone wants to make an arty walking sim without any budget or talent? This game. This game is what happens. These aren't textures, these are war crimes. Still got the plat though! (Gunshot) 2/10
Cat Quest 2 (PS4) (Plat)
Genuinely funny game that Riffraff would love. Builds upon what Cat Quest does, added co-op and I'm excited for Cat Quest 3! 8/10
Ghost of Tsushima: Iki Island (PS5) (Plat)
The story nicely expands on Jin's backstory without feeling integral to the main game and the content is essentially more GoT. Which is all I want, great DLC. 8.5/10.
Ni No Kuni: Wrath of the White Witch (PS4) (Plat)
I'd already played this on PS3 but wanted to experience it again and playing this on PS5 is a joy. 60FPS is a nice upgrade and I loved NNK more than I did in 2013. The platinum is a bitch though, so much RNG & grinding. 9/10
This is such quality DLC
Final Fantasy 7 Remake: Intergrade (PS5) (Plat)
So, what I ended up doing is completing the main campaign on hard mode. Then I did the Intergrade DLC. Then I went through the DLC again on hard mode. I got my monies worth and one of 2020's greatest games is even better. Cannot wait for part 2. 9.5/10
Star Wars Squadrons (PS4)
I forgot I played this. It's alright, don't really care too much for space fighters and this didn't do much for me. 6.5/10
The Pillar: Puzzle Escape (PS4) (Plat)
It's like the Witness but worse. That's it. 6/10
Yakuza 5 (PS4)
Yakuza 3-5 are horrifically mediocre games. Like, what were the devs smoking when writing these games? Yakuza 5 starts out quite promising but devolves to shart after Kiryu's section. Hanuka's karaoke minigame is fire doe and I will fight anyone who disagrees. 5.5/10
Yakuza 4 (PS4)
The most pointless story in the series. With the worst ending. Everything else is standard Yakuza. Just why. 3.5/10
Hatsune Miku: Project DIVA Future Tone (PS4)
How does one even finish a music game? I chipped away at this throughout the year and like it. It's a Hatsune Miku music game so yeah, mediocre music with a fantastic game attached. Can we get Theatrhythm ported to PS5 please? 7/10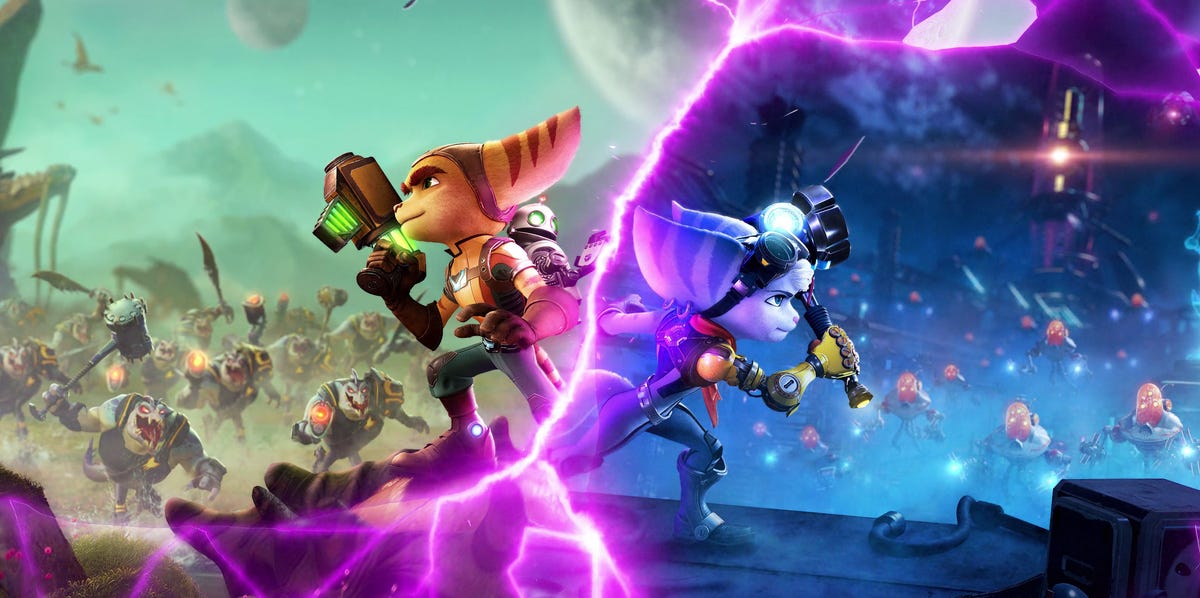 It's so pretty! And fun!
Ratchet and Clank: Rift Apart (PS5) (Plat)
2nd place for GoTY 2021. Only a whisker behind my favourite in the series, A Crack in Time, and a showcase for the PS5. I'm glad this series is still alive. 9.5/10
Game of the Year
Returnal (PS5) (Plat)
My Game of the Year. Perfect knife edge action, a cool narrative and all the explosions and effects I need from Housemarque. They killed it. 10/10
Nier Replicant ver. 1.22474487139 (PS4)
It was nice to see where the series started and the story is beautiful. I never want to play this again, oh my god the repetition in playthroughs is insane. But I am glad I played it. 8/10
The Outer Worlds (PS4)
Very disappointing and far from Obsidian's best. I really don't care about the sequel. Parvati is best doe. 5.5/10
Monster Hunter World (PS4)
The first MH I actually beat (4th try is the charm) and definitely the best I've played. These areas are so fun to explore and it looks fantastic. Good shit. 8/10
Null Drifter (PS4) (Plat)
Lo-fi twin stick shooter, quick and fun, nice palette cleanser between big releases. 6/10
Project Starship (PS4) (Plat)
Lo-fi shmup. Again, quick, short fun and nice in-between big games. 6/10
Red Death (PS4) (Plat)
Another lo-fi shmup. Why did I play these three games back to back? I dunno, maybe my brain stopped working. 6/10
This game is pretty fucked up, I love it
Raging Loop (PS4) (Plat)
Joins the ranks of Zero Escape and Danganrompa as the best VN's you can buy. A seriously great plot though it's a more pure VN, the only change from reading is story choices. But I really recommend playing this. 9/10
Persona 1 PSP (PS Vita)
I just spammed auto-battle the entire game. Story and characters are good, gameplay aged pretty bad (as all these older SMT games have) and the dungeons are pretty bland. It's aight. 6.5/10
Streets of Rage 4 (PS4)
This was a warm hug for my inner childhood. It fits right in alongside the originals but the depth is insane. It's basically a fighting game! I definitely am not as hot on this genre as I was back then but I still appreciate this. Thank you Secret Santa 2020! (Xeo, it was Xeo) 8.5/10
Sniper Ghost Warrior 3 (PS4)
The most generic three words in gaming. Highly apt. Why did I play this? I hate myself. 3/10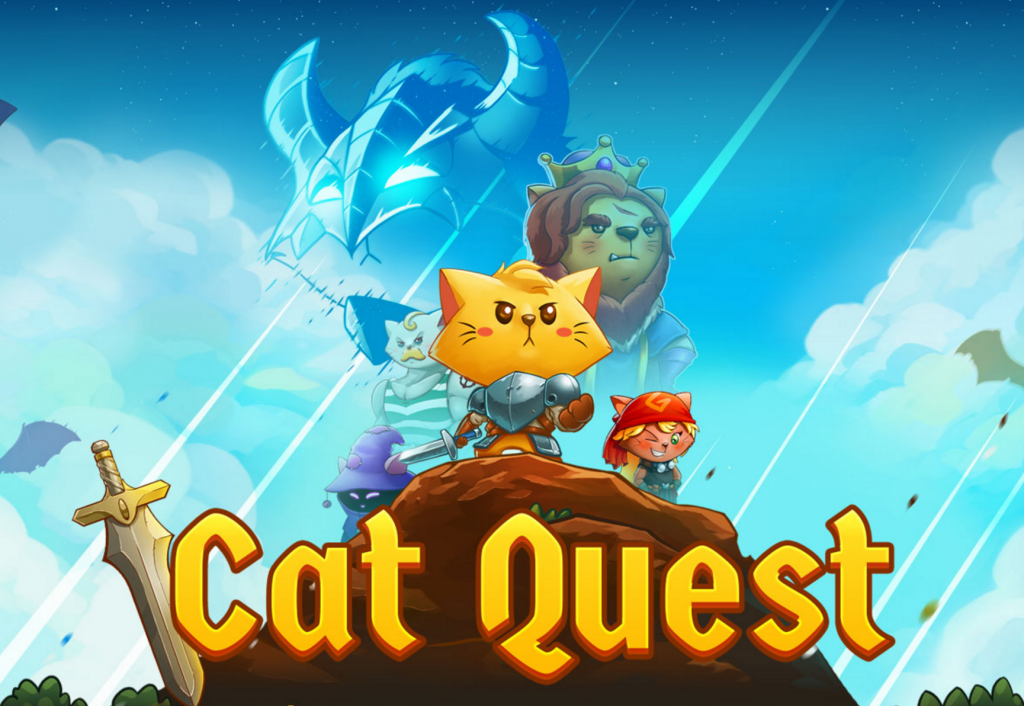 Simple, very funny and a blast to play!
Cat Quest (PS4) (Plat)
The other game Riffraff would love. For the cheap price and hours of gameplay and jokes, this is an easy recommend. 7.5/10
Ace Combat 7: Skies Unknown (PS4)
(Insert stupidly epic Ace Combat music here) Bruh. What. Can we get the entire series ported to PS5 please, I will buy that shit and the t-shirt Namco. 9/10
Control: Ultimate Edition (PS5) (Plat)
I really liked the gameplay and lore, really did not like the story, wooden acting and dialogue. Floating around and smashing shit up is cathartic fun. Just, get a good writer Remedy. You are really bad at it and I do not understand people praising this shart. 7.5/10
Tony Hawk's Pro Skater 1 + 2 (PS4)
Oooof, my childhood. I was more into the Underground games, which had some Pro Skater levels in the arcade mode. This was a blast but, kinda like Streets of Rage 4, I've grown out of these a little. Will not say no to Pro Skater 3 + 4 or an Underground collection! 8/10
Assassins Creed Valhalla (PS5)
Had no fun going through this, filled with all the bad modern Ubisoft shit. Not worth the 4 weeks of my life to complete. I'll copy paste this for AC Valhalla minus the fun. 3/10
Ah shit, here we go again
The Elder Scrolls V: Skyrim (PS4) (Plat)
I've actually been chipping away at this for 2 years but finally finished all the questlines and got the plat. It's Skyrim. Glad to be finished wi-(Bethesda release a PS5 upgrade plus the Anniversary edition)… Fuck. Skyrim/10
Wolfenstein: Youngblood (PS4)
It's like the good Wolfenstein games (not New Colossus, that's kinda shit) but with a pointless co-op mode and it's hub based now. Why? I mean it's alright but...why? 6/10
This is the greatest game about mayonnaise since My Name is Mayo 1
My Name is Mayo 2 (PS4) (Plat)
The greatest game in videogame history. I've never felt so many emotions while mashing the X button. 1000000/10
In all seriousness, this game is hilarious and only 99p. Go buy it.
Crash Team Racing Nitro-Fuelled (PS4)
The best kart racer. No I will not elaborate. (Blasts Linkin Park) 8/10
Just Cause 4 (PS4)
Just Cause 3 was bad but Just Cause 4 is worse. It's boring. So, so, so very boring. 3/10
Call of Duty: WWII (PS4)
I tend to have fun with the COD campaigns and this wasn't any different. It doesn't hit the highs of COD4 or Black Ops but it's not a war crime like Infinite Warfare. Good. 7/10
Immortals Fenyx Rising (PS5) (Plat)
Such a surprise. Made by the guys who made AC Odyssey and it shows. Lots of creativity and fun, horrific dialogue between Zeus and Prometheus though. Gimme a sequel ASAP. 8.5/10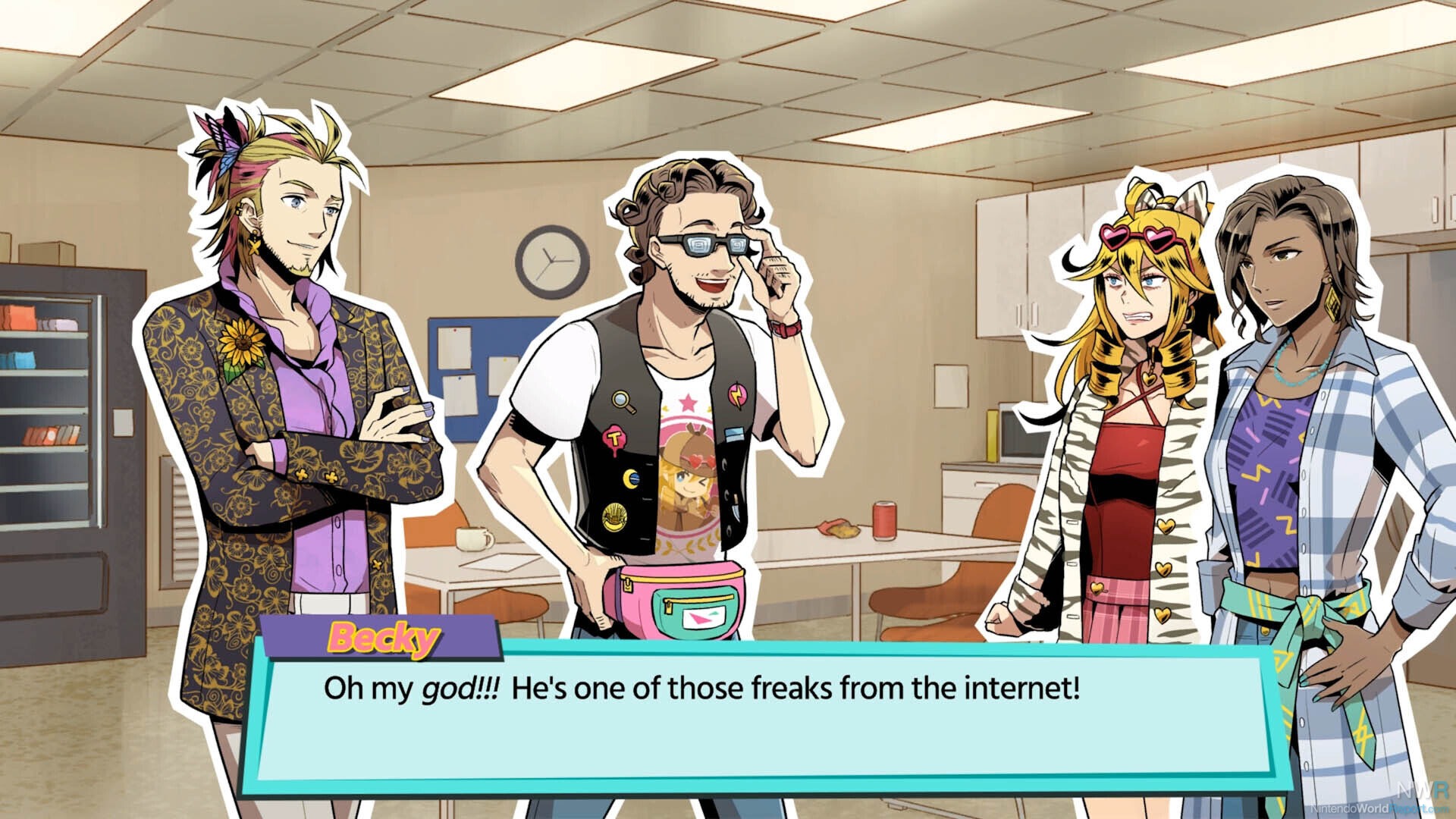 Most of the Dtoid community just got called out
Murder By Numbers (Switch)
Starts strong and I love the sass all the characters have. I was fucking tired of it by the end. It was like my experience with 3D World, like just end already. Way too many overly big Picross puzzles in the last two cases killed the pacing. 6.5/10
Spiritfarer (Switch)
The worst game I played this year. Crippling disappointment. If all you need to make a good game is a wholesome message, this is a good game. Just ignore the bad gameplay, time wasting mechanics, pointless crafting, slooooooooow boat travel and rampant filler. What trash. 1/10
Layton's Mystery Journey: Katrielle and the Millionnaires' Conspiracy Deluxe Edition (Switch)
Overly long title aside, I liked this game but have yet to finish it. It's a Layton game but it has no pacing. Every case feels disjointed and random. No flow and the plot point of Professor Layton being missing is nowhere in sight, 16 hours in. I'll finish it one day. 7/10, so far,
But wait, there's more!
So that is all the games I beat this year...that weren't those trophy games I stated earlier. I have listed them below without comment. Like I said, most of these aren't bad and are quite fun but, they just aren't worth commenting on.
Trophy Backlog Trash – All Platinums Got
Bowling: Breakthrough Gaming Arcade (PS4)
Space: Breakthrough Gaming Arcade (PS4)
Space 2: Breakthrough Gaming Arcade (PS4)
Avoid Them: Breakthrough Gaming Arcade (PS4)
Bouncy Bullets (PS4)
Suicide Guy (PS4)
Skatemasta Tcheco (PS4)
Hoggy (PS4)
Gravity Duck (PS4)
Snack Boat: Otterific Arcade (PS4)
Memory Lane (PS4)
Memory Lane 2 (PS4)
Chickens on the Road (PS4)
Road Bustle (PS4)
Active Neurons (PS4 & Vita)
Deep Space Rush (PS4 & Vita)
FoxyLand (PS4 & Vita)
Foxyland 2 (PS4 & Vita)
Super Weekend Mode (PS4 & Vita)
Yup
Super Destronaut: Land Wars (PS4 & Vita)
Super Destronaut DX-2 (PS4 & PS5)
Flatland Prologue (PS4)
Flatland Vol 1 (PS4)
Mekabolt (PS4)
Micetopia (PS4)
Energy Cycle (PS4)
Energy Invasion (PS4)
Breeder Homegrown: Directors Cut (PS4)
Energy Cycle Edge (PS4)
Vasilis (PS4)
Energy Balance (PS4)
No Thing (PS4)
Football Game (PS4)
Thunder Paw (PS4)
Reed Remastered (PS4)
Jack N' Jill DX (PS4)
Attack of the Toy Tanks (PS4)
Super Wiloo Demake (PS4)
Bird Game + (PS4)
Mochi Mochi Boy (PS4)
Woodle Tree Adventures (PS4)
Neon Junctions (PS4)
Radio Squid (PS4)
112th Seed (PS4)
Without Escape (PS4)
So yeah, that was everything I played in 2021. It's been great enjoying all the quality of life updates the PS5 has brought and the games made exclusively for it have delivered. I hope 2022 can continue the quality and up the quantity. It's already looking to be a pretty special year for games. Goddamn Elden Ring is coming out soon! Ahhhhhh!
Let me know what you played this year and what were your favourites. I hope you all have a great 2022!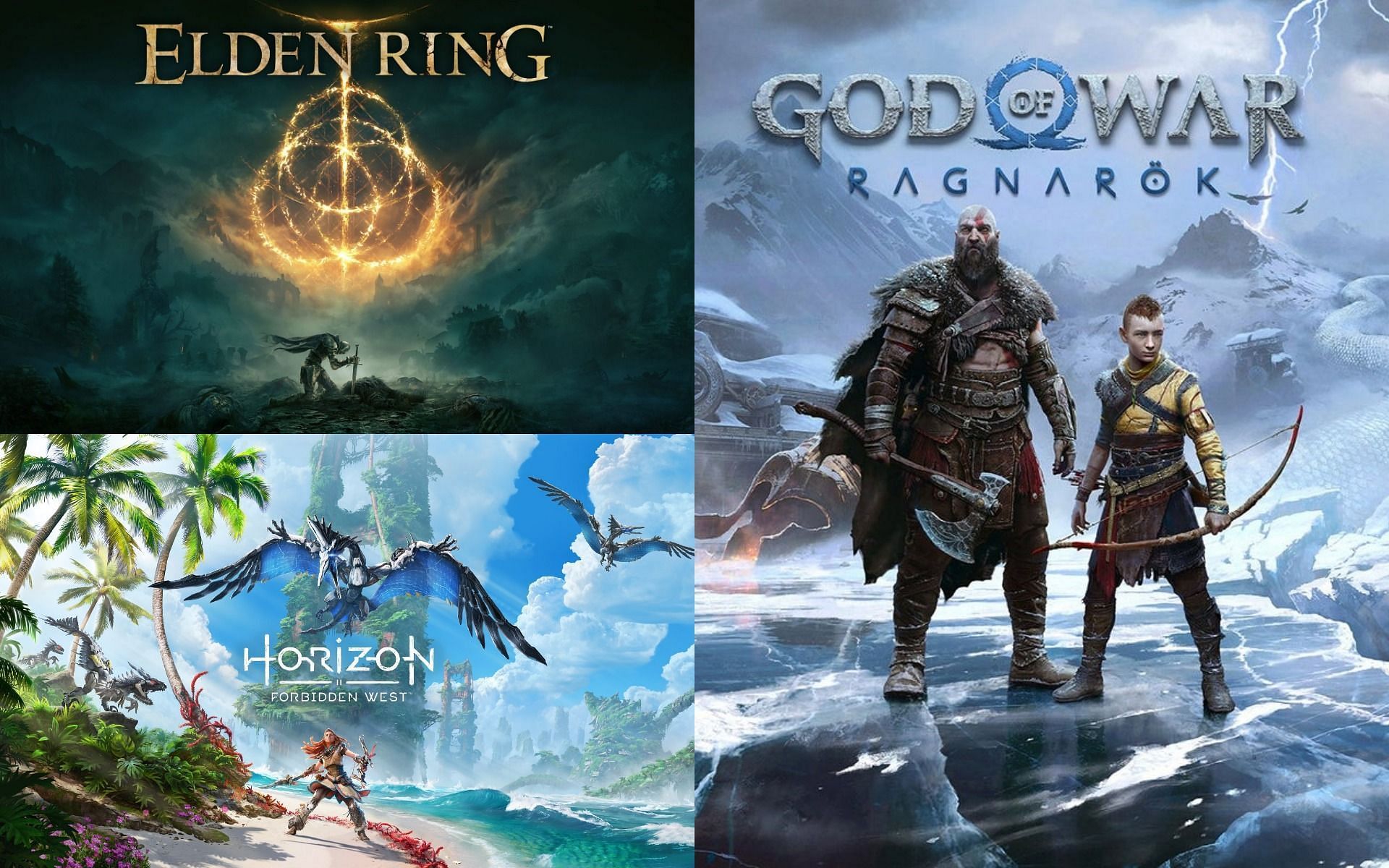 - lol ur mum
---
---
LOOK WHO CAME:
Gajknight
Boxman214 37
Vadicta 36
Dango 21
sp testure 17
Meursault 11
PhilKenSebben 9
Avoclefo 8
Scrustle 6
RLZ 1
LaserPirate 1