When speaking about tone in media, comedy is frequently referred to as a needed counterbalance to more dramatic moments. I would argue that E3 applies this unspoken rule of drama unintentionally. Let me explain. I love the reveals. Finding out about big games coming out on the horizon. People lose their minds and it's hard not to get caught up in their excitement when something like a new Zelda game is shown off:
But I don't think I would be half as excited for E3 if I wasn't getting moments like this:
Or this:
Or even this:
I love this trash. Feed on it. It's a tradition at this point. E3 is exciting for me because I get to see new games and consoles, but also because of the chaos and embarrassment of companies throwing millions in marketing around in desperate bids to gain attention. I only posted three moments above, but I'm sure I could list hundreds of E3 memories that made me laugh or cringe. And because during this time there is so much love in the air for this medium, these moments ultimately make me feel at home. Christmas for video games so to speak.
At this point it is a holiday for me. I have traditions built around E3 and I've managed to follow them most years for around a decade now. The most prominent of which is Pickles and Potatoes! What better way to enjoy hours on end of conferences yin-yang-ing between complete boredom and borderline lunacy than with crunchy snack foods?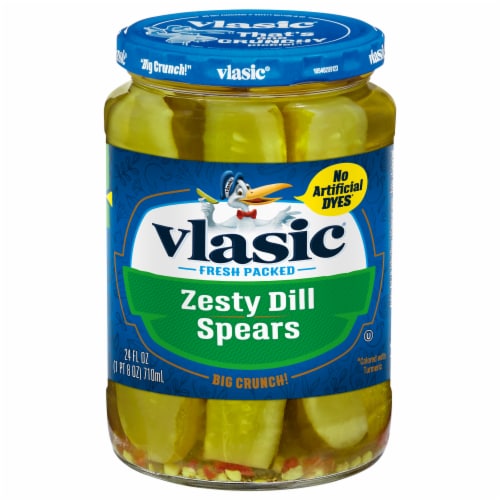 Originally, this tradition started watching E3 streamed from an iMac in my underwear while eating Kettle Chips and dill pickle spears. This was more or less a coincidence for the first couple years until I began watching some of the conferences with my friends and it then actualized as a tradition.
However, in more recent years I have become more ambitious and began pickling my own food and making my own crispy potatoes. Here is the result of this year's planning which will serve as my snack food in the coming week:
Now, I didn't just write this to brag about pickles. No. I'm including recipes I've altered a bit for my own taste below so that you too can participate in Pickle and Potato madness. And in addition, I'd like to encourage you to write your own E3 traditions in the comments below. Maybe you have some but you haven't realized it yet. After all, this is a Trash Christmas all us video game lovers share.
Pickles:
-1 bag of pickling cucumbers
-Mason jars that will fit the size of your cucumbers (It can vary!)
-Apple Cider Vinegar (or your vinegar of choice)
-Kosher Salt
-Garlic cloves
-Fresh Dill
-Peppercorns
Boil equal parts water and vinegar in a pot

Add peppercorns and salt while heating. 1 teaspoon of peppercorn and ⅔ tablespoon of salt per cup of liquid

Cut cucumbers into spears

Add spears, garlic and dill to the mason jar

Fill till everything is covered in the jar

Wait until the jar is cooled. Then close and refrigerate

Wait at least a day to eat
Potatoes:
-1 liter peanut oil (you can use another high temperature frying oil, but not olive oil!)
-Water
-1/4 tablespoon vinegar per cup of water used
-4 medium Yukon Gold potatoes (you can use russet!)
-Seasonings to Taste: Salt, Pepper, Crushed Garlic, Chopped Cilantro, etc
Boil water with vinegar in pot

Cut potatoes into wedges like pictured (you can make different shapes if you want them to be more fry like, I leave the skins on)

Boil potatoes for 10+ minutes. They should not be falling apart. If they do they were either boiled too long or you didn't use enough vinegar

Remove and air dry potatoes on towel/paper towel

Heat peanut oil in a pot with at least 2-3 inches of oil depth. 400* F is the sweet spot for oil temperature

Fry potatoes for upwards of 5 minutes, but do not allow them to become golden brown.

Remove and repeat step 4, waiting until potatoes have cooled

Refry oil and cook potatoes until golden brown and crispy

Toss in a bowl (after draining oil on paper towel) with seasonings of your choice. I listed some I like above.

Save your oil. If you were clean and there aren't bits in it you can reuse it.
Aioli:
-1 egg
-1 cup neutral oil (I use canola)
-Salt, pepper to taste
- 2 cloves garlic crushed
-Squeeze of lime juice
-1 tablespoon red wine vinegar
-1 tablespoon dijon mustard
Add egg to food processor and process for 30 seconds

Add mustard and vinegar and process for 10 seconds

Gradually add oil and process. You don't have to use it all if it's too thick!

Add seasonings/garlic and juice then process

You can add more to this too! I added chili garlic paste to mine.
---
LOOK WHO CAME:
The Whore of Babylon
Inquisitive Raven 74
PhilKenSebben 70
Chris Bradshaw 23
Sharukurusu 13
siddartha85 11
Fuzunga 9
sp testure 9
Sweaty Dungus 6
PLANET P1SS 69 5
RLZ 2
Jordan Devore 1