Here is some short updates on what I've been working on for Belle boomerang:
Cleaning up this tileset that didn't age all too well. Something just felt too "chunk-y" about the old one. I've incorporated more natural shapes, some softer colors (specifically turning the white to a yellow-ish), and added some extra depth by making a majority of the platforms look "submerged" in the water. This area appears fairly early in the game and has Belle weilding a flurry of bubbles!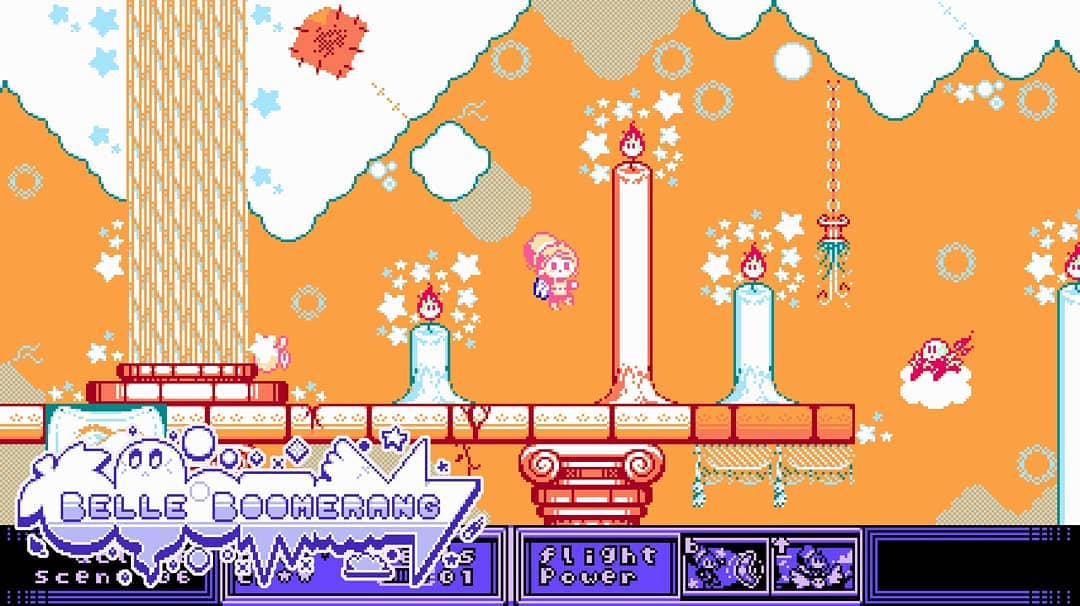 Act 6 uses some bold colors. The bright orange background really pops. It is hard to represent in a still image, but the colors subtly change as your interact with enemies as well. For gameplay, this level leans more in the platforming direction with an occasional little puzzle. Nothing difficult, just some fun interactions and guiding of enemies. One of my testers calls this level his favorite thus far. I might need to continue adjusting the difficulty though (especially near the end.)
Remember, you can follow the project over here on Gamejolt: https://gamejolt.com/@Narwhalnut
and follow my work on Instagram as well @narwhalnut !
I know this is quite different from how I approach screenshots on other platforms, but if you like it be sure to let me know! Thank you and have a nice day!
- -Narwhalnut
---