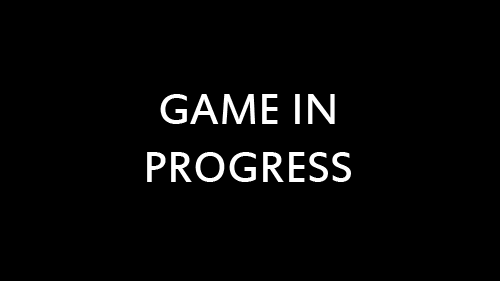 Well, it's been three months, but I still have no new updates on this game. I was slowly chipping away at it, but work and life get in the way. You know it be like that sometimes. Funny thing though, I did sort of start a new project during these past few weeks.
Basically no progress was made in the first two months. Real world-events happened here in the US that made doing anything very hard to focus on. I won't go too into it, but let's just say the US is confronting lots of issues that were always in the shadows, not talked about, or put off to the side. Now it's at a point that has forced everyone to be on some sort of side, on many different issues. Let's just say not everyone is on the same side for whatever reason.
Anyway, the end of January to the middle of Febraury, I jumped on the stock craze. Only to later realize that it was consuming my time a lot more than it should have, even during work. Consumed a lot of dollars, too! Put a stop to that real quick about midway through the month.
In March, I learned there was a free course starting on VR/AR. I couldn't pass it up, so I signed up. I knew this was my way to reignite my game dev skills, while also learning something new. And man was it a great learning experience.
I was surprised to learn how easy it was to simply start scripting away, at least with the web framework we were using. It's called A-frame and it's powerful and easy to use. If you know how to use HTML and have a general idea about javascript, you'll do fine. Very much recommended!
The whole course ran through the main concepts of VR/AR and creating an immersive experience from that. Yeah 'immersive', I know, I know. But VR actually does need this. Not only does it take a person out of the experience, but it can cause discomfort in some cases.
Funny side story; I had stopped my previous game project at a time where I was having trouble determining rotation on my object. Well, in this VR/AR course, there was a section dedicated to just rotation. And it finally clicked! If I learned nothing else, I could at least take away this knowledge on rotation and use it for my other project.
Unfortunately, as I said in the beginning, work and life DRAAAAAAAINNNNNNNNNNNNN Meeeeeeee!!!! So I couldn't finish it completely. But I did manage to copy over the last few parts I left off at. So I do plan on finishing it. Just, ya know, when I'm mentally ready :)
---
LOOK WHO CAME:
Osc
PLANET P1SS 69 2