What if Agent 47 was an exploited gig-worker tasked with killing new-money "biocurrency" speculators on a sovereign cruise ship littered with monstrous inhuman sex slaves? CRUELTY SQUAD is a tactical fps with an axe to grind and it is a depraved joy.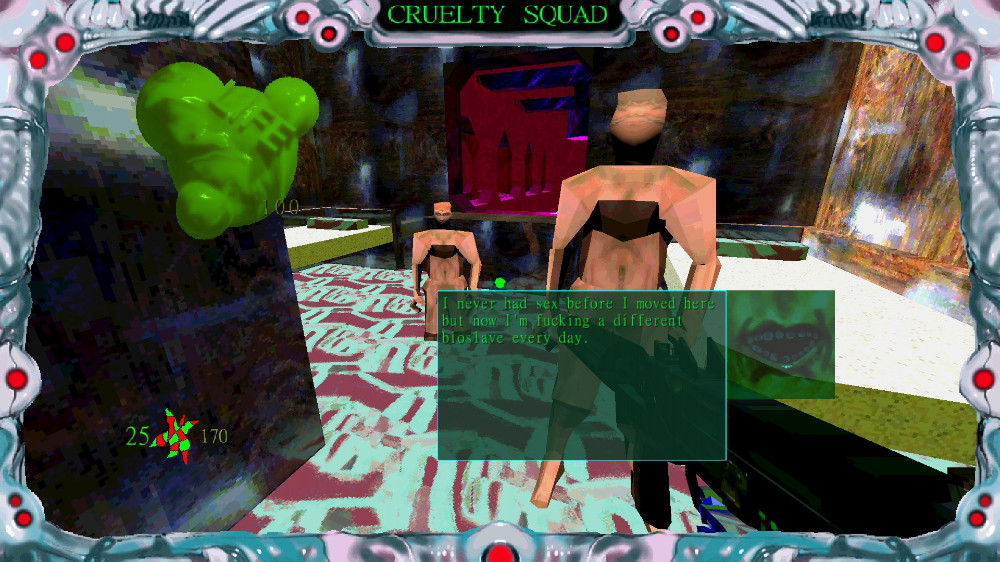 ---
About Sweaty Dungus
one of us since 1:09 PM on 10.26.2011
My name is Tayne. I live in a shack with my large son Roy.