The month of November isn't a particularly exciting one, unless you happen to have a birthday in it. Maybe that's why November is the subject of a very specific type of challenge that I don't think I need to name-drop completely. It's a silly thing that one can attempt at any time of year, but something about November made it prime real estate for a very specific, alliterative, challenge. So it made me think of two very specific things. Since it probably isn't a good idea to center a BoB prompt around Critical Bliss, November's prompt will be all about Emergent Gameplay Challenges
What are emergent gameplay challenges though? As you may have experienced yourself or as you may have heard, when you spend enough time with any specific game you'll begin to notice its quirks, bugs, or eccentricities. Finding these features and learning how to bring them about can lead to playing that game differently as a challenge, or as a way to make the game easier. Here are a few examples of emergent gameplay challenges;
The easiest games to bring up when it comes to emergent gameplay challenges are the five Soulsborne games. From no-healing item runs, to runs where you play on a Rock Band guitar, the number of ways one can play Demon's Souls, Dark Souls 1 - 3, and Bloodborne are incredibly varied. A personal project I've taken on is killing all of the enemies in Dark Souls 2 until they stop spawning in.

(Almost anything can be a Soulsborne challenge run. The hardest is sending me a PS5 and a copy of Demon's Souls)
Pokemon is a very popular example of emergent gameplay, specifically the Nuzlocke challenge. In an attempt to increase the difficulty of the Pokemon games, the Nuzlocke challenge was created by Nick Franco during the third gen. The two main rules he came up with are; you can only catch the first Pokemon that appears when you enter a new area, and if one of your Pokemon faints you must release it. Since its introduction though, new rules were added such as the need to nickname your Pokemon and an allowance whereby if you meet a Pokemon you already have in a new area, the next new Pokemon you meet after that is eligible to be caught. Other rules that appeared in time included not switching out Pokemon during a battle, and not running from wild battles. Nuzlocke was such a popular challenge that I've noticed it being introduced as core rules in Pokemon-likes that have been launching on Steam, like Coromon.

(Final note on Nuzlocke: Pick your starter using RNG)
Grand Theft Auto V definitely has a plot and structured missions. Grand Theft Auto V also has bicycles just lying around that you can take and ride from Paleto Bay to East Los Santos and back again. Maybe you'd rather spend 6 hours role-playing as James Cameron and search the Pacific Ocean in a submarine? Perhaps you'd rather spend your time working on your stock portfolio instead? The number of things you can do other than the main story missions is staggering, and when you're ready to get into the narrative you still have options. Granted, the option of using a gun or using a stronger gun isn't too much of an option...You could always play each mission in your underpants I guess.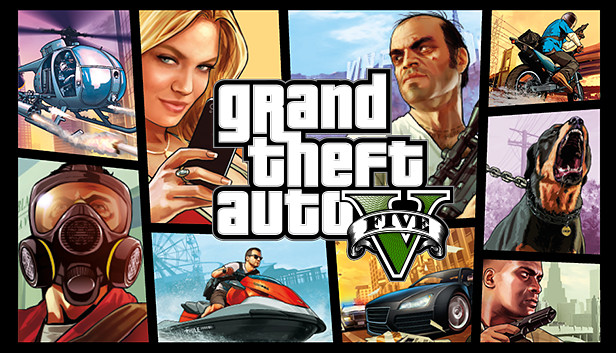 (I've once completed a Pistol-only run of GTA IV)
The phrase "play your way" can mean a lot of different things. Sometimes it means building a character who can hack open a door, or a character who can break down a door, or a character who can pick the lock of a door. Sometimes "play your way" means choosing between focusing on single player or multiplayer. Then there are some games where "play your way" means jumping from a 1mm invisible wall over a barrier to skip a large portion of a level. For this month, the Band of Blogger want to read about the different ways you've played your games this month! So when you're shield-surfing in Breath of the Wild, playing Gwent in The Witcher, or talking your way out of trouble in The Outer Worlds, make sure to write about the experience, and tag it with #BOB or #Bandofbloggers. We look forward to hearing from you!
---
LOOK WHO CAME:
Shoggoth2588
LaTerry 44
Batthink 1
RLZ 1
Uncle Arena Fighter 1