This month's Band of Bloggers prompt is about games that were delayed and whether or not they turned out to be good, great, or neither of those things. There's a lot of games that I could go with here too, since "delay" could mean anything from a studio taking a 3-day weekend during a Holiday all the way to 3D Realms taking roughly 14 years to develop a sequel based on their unwillingness to stop chasing trends. I think I want to focus on a good game for my entry though, and what came to mind first thing when I came up with this prompt was Ocarina of Time.

(Oh hey, it's that game I just said)
The Legend of Zelda is one of the most well-known gaming franchises around and Nintendo seems to do everything it can to ensure a main Zelda game is launched as early as possible on their new hardware. The Wii has Twilight Princess, the Switch had Breath of the Wild, even the original NES had the original Legend of Zelda about 4 months after the console launched. This trend is fractured somewhat when you consider Ocarina of Time, which didn't launch until late 1998 whereas the Nintendo 64 launched in mid 1996 in Japan, early 1997 in the rest of the world.
The development of the Nintendo 64 in general was peculiar in general: In Japan there was a big push for the console to also be compatible with the 64DD, a floppy disc-drive that was meant to be its own format in addition to the Nintendo 64 cartridges. There were a lot of projects being worked on for the 64DD, including unreleased Dragon Quest, Pokemon, Animal Crossing, and Fire Emblem titles, but since the peripheral didn't do well in the Japanese market development of these projects were halted.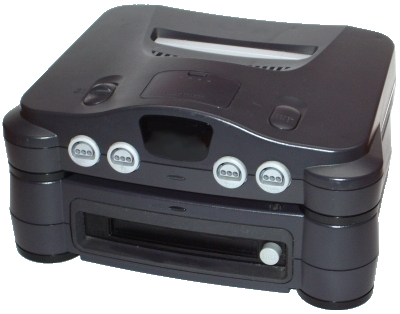 (Oh hey, it's that thing Nintendo couldn't sell)
In the beginning, Ocarina of Time was being developed alongside Super Mario 64 and Mario Kart 64. While it's true that a sequel to Super Mario 64 was being planned on the 64DD, the original game and Mario Kart 64 don't seem to have had any development on the 64DD peripheral, whereas Ocarina of Time did. I don't think it's much of a logical stretch to assume that the resources put into the 64DD and 64DD integration would have counted as time lost on the Ocarina of Time project.
Even when it was decided that Ocarina would be contained to a single cartridge, there are clear signs of cut content. The Bottom of the Well and the Ice Cave are short asides that Link has to adventure through during his quest in the future. Developer interviews have revealed that these spaces were meant to be larger, more fleshed out dungeons. The Bottom of the Well specifically is a place that I wish was more fleshed out; I loved the monster design down there, and I wonder if Bongo-Bongo would have been reworked into a mini-boss if they had more time to design something different, like maybe a King Redead or something.
Personally, I consider the 3DS version of Ocarina of Time to be the definitive version of that game. Item management is a lot easier to manage with the touch screen, and since item management can be done without pausing the tedious Water Temple is made a lot more enjoyable. Of course, if I were to consider the 3DS version of Ocarina of Time to be the definitive edition, that could make Ocarina of Time a game that wasn't perfected until 15 years after initial development began. I'm just going to go with that.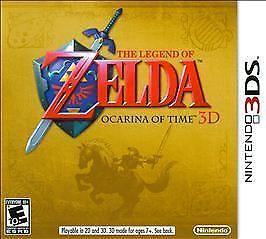 (Buy this one. This is the one you want)
---
LOOK WHO CAME:
Shoggoth2588
Boxman214 135
LaTerry 44