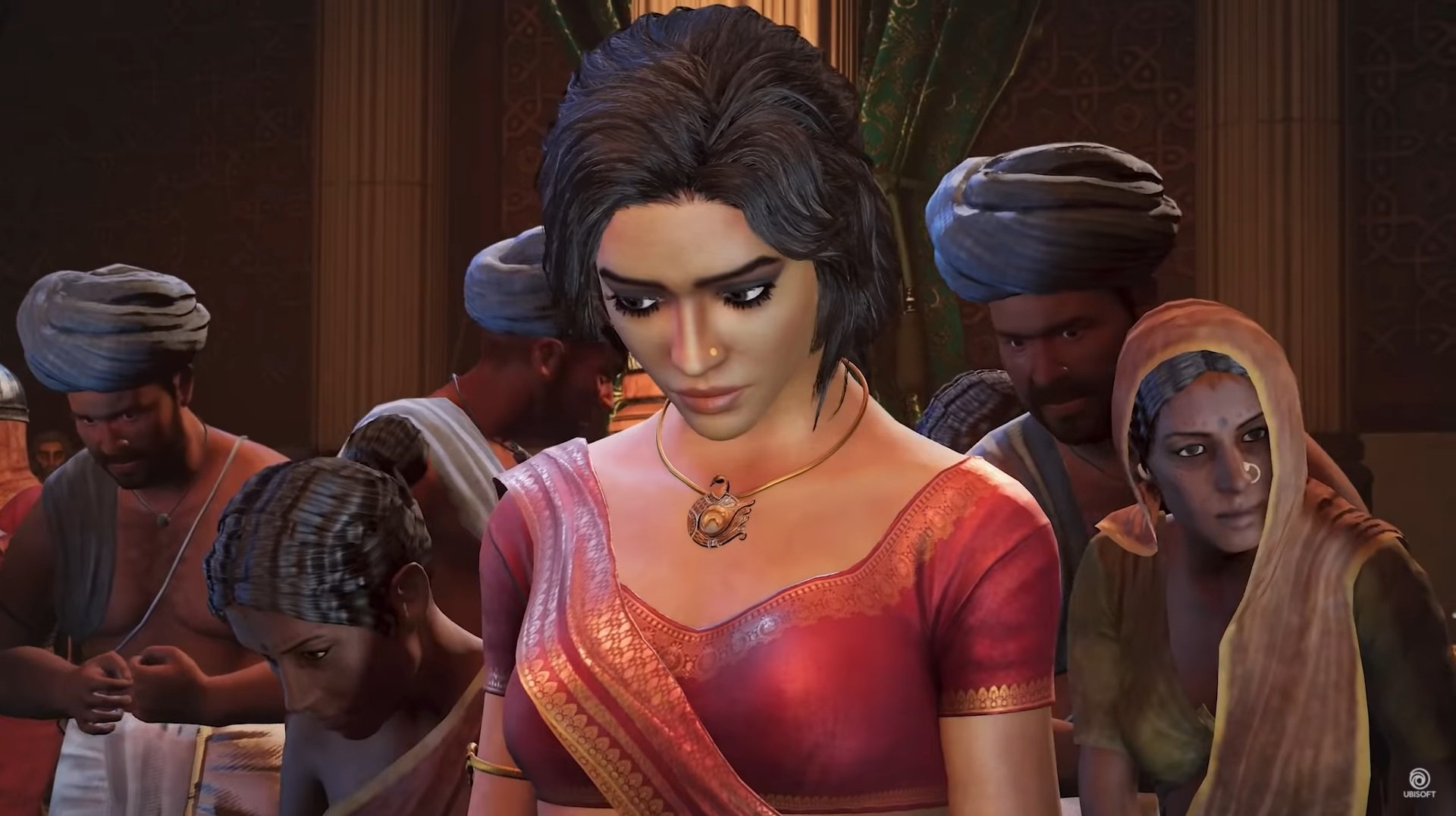 The last Ubisoft Forward stream was a joyful one for us all, proving that the company still has a few tricks up its sleeve. It was filled with exhilerating moments and pleasant surprises. I'm glad I totally watched it all live. The hype is realer than real.
At the centre of this hype lies the announcement of the Prince of Persia: The Sands of Time remake. While screenshots of the game had already leaked, some people were sceptical that the real game would live up to them, but the official announcement put everyone's worries to rest: The game looks just as terrible in motion.
This exciting new effort by Ubisoft is enough on its own, but it may have opened the floodgates (or perhaps the sewage pipe) for many more remakes of questionable quality to follow.
These are the titles this gamer would like to see poorly redone in the near future or after Ubisoft has worked through all of that rapey stuff!
Tom Clancy's Splinter Cell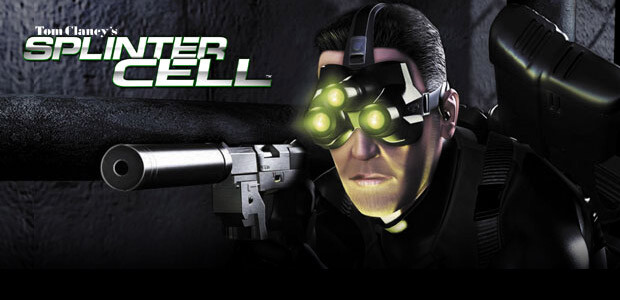 Tom Clancy's Splinter Cell is a legendary game at this point. It follows Tom Clancy's Sam Fisher as he works for Tom Clancy's Third Echelon to complete important missions all over Tom Clancy's Earth. It's a crucial stealth title that deserves a modern makeover.
The list of things that could be enhanced is long, but one that immediately springs to mind is Sam's kinda-constipated-looking face. With today's technology and Ubisoft's refusal to spend too much money on a game with no live service elements, we can finally get a Sam who looks like he's been holding in a behemoth of a turd for four hours, desperate to drop it off.
If they ever come as far as to remake Chaos Theory, they can also do something crazy with thos puckered lips of his. The possibilties are endless!
Tom Clancy's Beyond Good & Evil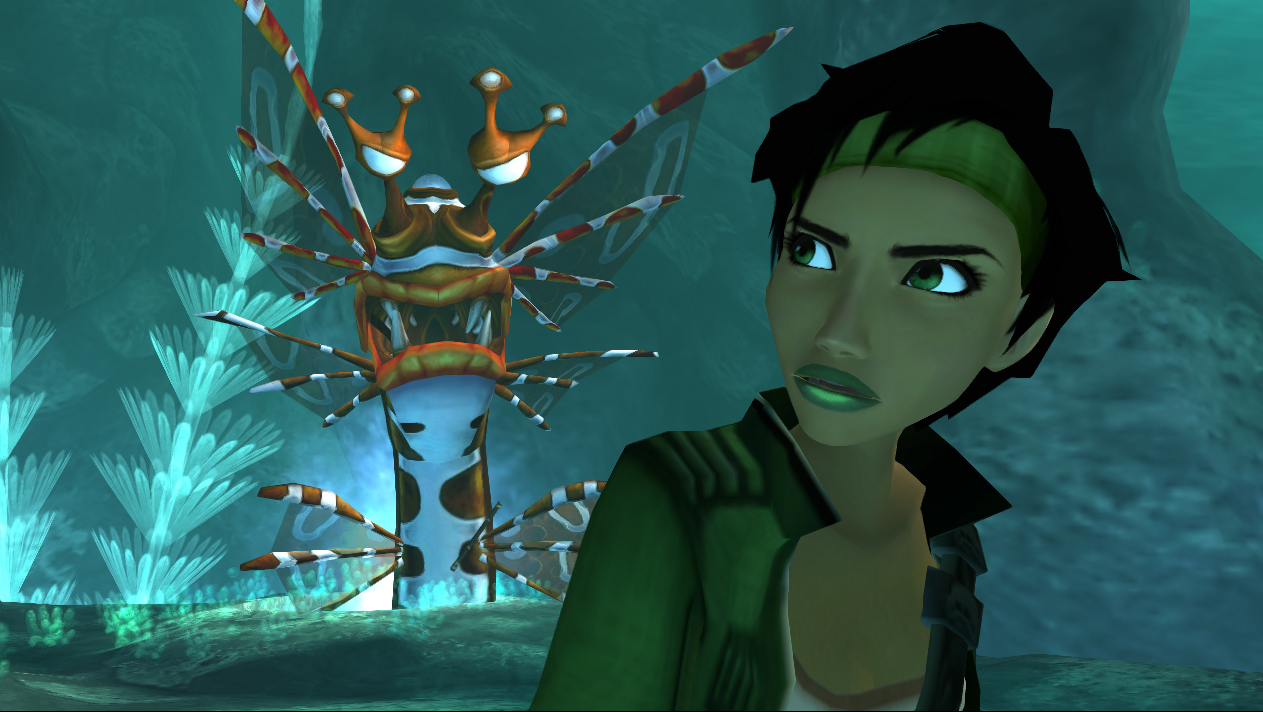 Since this is the other notable 2003 Ubisoft game that came out of nowhere and underperformed at first, it only makes sense that it'd be next in line for a dumpster fire of a remake.
Being one of the more creative and colourful titles of the company's history, there's plenty to fuck up here. It could have unconvincing water effects or copy-pasted pedestrians in place of the unique ones the original had. They could even give Jade's hair that weird, oily look.
With Beyond Good & Evil 2 being eternally relevant because it will never come out, this would also be a perfect opportunity to actually make money off of this IP. The stars are aligning here, Ubisoft. You know what to do!
Rayman 2: The Great Escape
A remake of Rayman 2 has some serious potential. While other 1999 games may prove a bit of a challenge, this one has such a distinct, beautiful, magical art direction that Ubisoft may have a real shot at making it look worse in a modern engine.
Rayman got a pretty major resurgence back in 2011 with Rayman Origins, which gave the series a makeover by merging all of its previous identities into a new one. As a result, many who played it came into the series without having experienced its previous installment. I believe these people have missed out, but give the game a fresh coat of paint and a reworking, and you may be able to convince me otherwise.
The remake could even be launched alongside a mobile game with controversial imagery that will demand another apology on Twitter, and if that prospect doesn't excite you, then I don't know what will.
Assassin's Creed
Assassin's Creed was born from the Prince of Persia series, so if Beyond Good & Evil isn't next in line for a full recreation so ugly that it makes you wonder how the company who made it is still running, this one should get that spot.
The original game is one that has long been forgotten in a sea of pirates, vikings, spartan warriors and eagle trainers. I think the world needs a reminder that it exists, and a terrible remake would be a great way to ensure nobody will ever forget it again. The nightmares will stay with us forever.
Ubisoft may have struck gold with this franchise years ago, but not until recently have they gotten the opportunity to fully and firmly put the Ass in Assassin's Creed.
Tom Clancy's James Cameron's Avatar: The Game
But even those who remembered that the Assassin's Creed series had an actual beginning probably still forgot about the Avatar game. I've only remembered it thanks to Wikipedia, which I went to for inspiration because I didn't know which game to pick for the fifth entry in this stupid list.
Anyway, this is the perfect time to begin working on a remake of this allegedly-alright-for-its-time tie-in game, since Avatar 2 is coming out...
*Googles*
This December??? What the fuck!?
---
LOOK WHO CAME:
Dango
Gajknight 55
Kevin Mersereau 40
Zoey Handley 19
Scrustle 9
Roager 8
Riley1sSpook 3