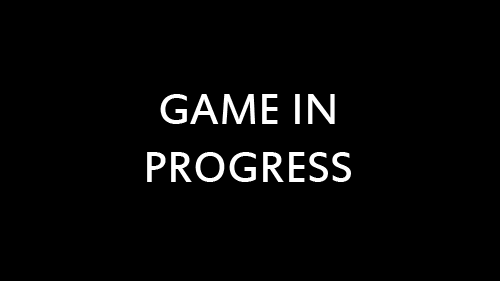 It's a good thing I had the foresight to number these posts by month and year! Otherwise I'd have duplicate blog titles that would confuse even me.
Anyway, I made the decision to essentially start over. All the lessons I had learned in the video series of my game development course went completely out the door. So the current game I had created included almost none of what I learned. A bummer, but something I think I needed, as I was seriously doubting whether this was the game I wanted to make.
In the beginning I was talking how I wanted a very simple game played with simple controls. That was not happening with the game. As time went on, I found different things I had to learn which were way over my head. It's not that I couldn't learn them, but some things were talking way too long to understand for sure. Which would also affect the development and thus my mentality on it overall.
So what do I have now?
It's a very simple idea. You have a shape. You have a slot. You have to get the shape through the slot no matter the shape, no matter the slot.
The challenge is that sometimes you'll have different shapes along with different shaped slots. So you may need to change the direction of the shape, in order to find the right position for it to go through the slot.
The controls would be the directional inputs of left, right, up, and down. And most likely some other input to approve the shape for the slot.
I created the above diagrams and also some other things on a design document. Ironically, the design document is the only thing I did right for that last game idea. I'll most likely be going over some of the videos again as a refresher, as I'm working on the new game.
So that's where I'm at right now.
Every time I end one of these, I always say hopefully will have more time for 'this'. Or yadda yadda...I should have more time now. And then I never make any progress. So I'll stop doing that and just enjoy the ride. Whatever happens happens. I'm still going to create a game, just at my own pace.
---
LOOK WHO CAME:
Osc
Wes Tacos 1