Every time a person hears about multiplayer games, the assumption is that of two or four friends competing against each other or like many games today, playing online against others. But let's never forget something, a type of multiplayer that has turned into a rarity in today's games, something people used to say they would go to a friend's house and play...what's the word? Ahh yes that is cooperative gameplay or co op gaming. You may have heard the term, you might be thinking "so that's not when we fight each other?" or "Rumor has it Halo once was co op." Yes these are the games which you work with your brother, friend, or some random at an arcade where you share one screen, one boss, and one goal.
Most of these memorable cooperative games were found in arcades back in the distant past, when you were required to place a quarter in to play and had to go somewhere that wasn't your house. But as home consoles grew, arcades waned down, co op games found their way to homes and wasting quarters to continue died. Here I am going to show you the top 10 co op games be it any console; these were the games that I think best define the sub-genre and tackle all aspects of what they truly entail.
Honorable Mentions: Rainbow Six Vegas, BattleToads, SnipperClippers, A Way Out
Starting off:
#1- Halo
Halo is one series that means a lot to me. It's basically three game experiences in one. The first is obviously the campaign, the second is the multiplayer, but third is it's cooperative campaign. The co-op in Halo is really the sense of you two against the world. There are so many strategies one can take with co-op as well, such as have one guy play a decoy so you can get to the next checkpoint, speed running through missions, one guy play long-range other a up-close-and-personal, or my favorite double do-or-die run in with no plan style! It's also super fun when it comes to the vehicle portion of the game, as sometimes there aren't always two ghosts available, so you both have to take the Warthog. Halo is an epic series not only for one player but the second player as well. (Don't forget you can play online multiplayer versus together as well which is a different experience in of itself!)
#2 Gunstar Heroes
Gunstar Heroes is not only one of my first cooperative multiplayer games, but also one of the most memorable ones I have ever played. Gunstar Heroes is a 2D run and gun side scroller where you have the ability to combine any of the four guns to create special types of weapons. Besides the gun option, you also had a melee option with each character varying from slide-attacks, body slams, and tosses. What made Gunstar Heroes so memorable was really it's frantic gameplay, hilarious enemies, and tough bosses. This game required a lot of teamwork and precision, but also managed to be hectic.
#3 TMNT IV
Teenage Mutant Ninja Turtles IV: Turtles in Time is one my favorite games hand down. This classic arcade, side-scrolling, beat-em up, is the kind of multiplayer that you still dream about. From picking as one of the turtles (with each respective weapon of course) you team up to stop Shredder from ruling the future, by changing the past. Classic moves such throwing the enemies towards the screen, sewer surfing, fighting over who gets the pizza, and ultimately working together to beat each boss makes this game a blast from 2 to 4 players.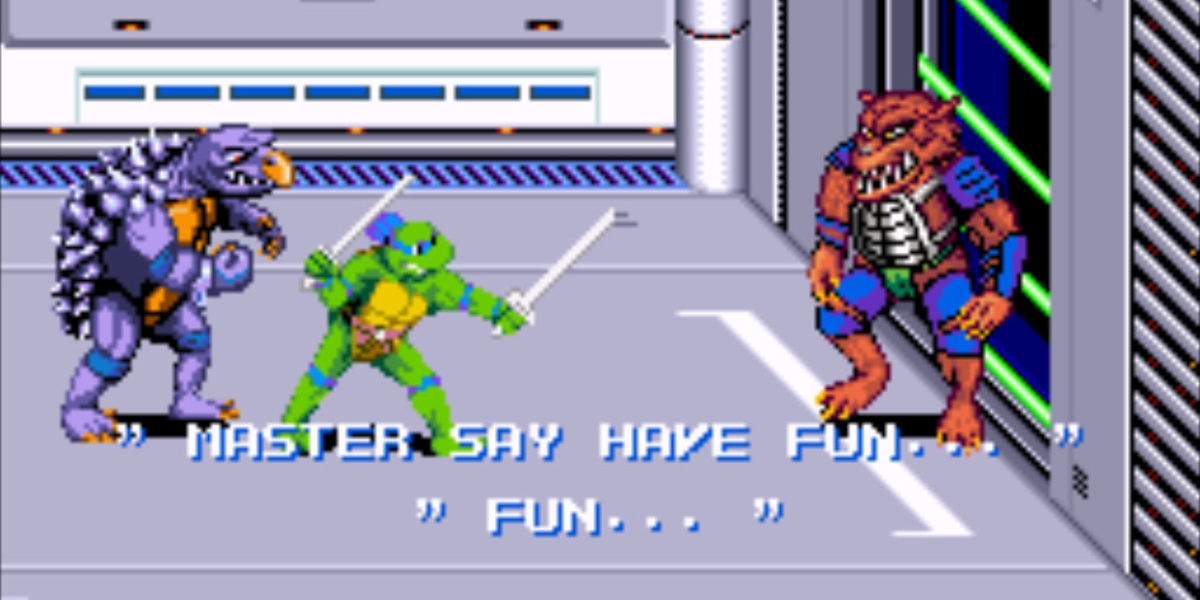 #4- Diablo 2
Diablo 2 and Counter Strike 2 were my first real computer games I played that weren't educational. My older brother would take myself to an internet cafe and we would just boot up either game and just play for hours. Diablo 2 though was an ultimate co-op experience because you not only quest together, but you level up together, you raid together, honestly to get the hidden/rare items YOU NEEDED A TEAMMATE. It didn't matter if you were maxed out in stats, it felt like you always needed help in Diablo 2 and that is what the game is about. From playing with our friends from the block, to one of us being behind so we would rush through a dungeon for good item drops, or stashing items for friends, Diablo 2 was something you not only wanted a friend to play something you wanted a friend to EXPERIENCE with.
#5 ToeJam and Earl
ToeJam and Earl was literally something I just pulled out of the chest at my Nana's house when I was playing genesis. I mean SEGA Genesis only has Sonic the Hedgehog right? Well ToeJam and Earl is about two aliens who belong to the planet Funkotron and their ship has crashed, so you must collect the pieces. Throughout the game you collect presents to give you new powers (or sometimes turn on you in a hilarious fashion). In reality, this game is weak if we look at in a one player perspective, but playing with a friend (or a brother in my case) really makes this game worth it. From the super kicks, to throwing tomatoes, to the rosebud, to evil Santa, and the bouncing butt-devils the game is a weird but joyful experience. Did I mention leveling up you become a nerd, to a dude, etc. Yeah it's super 90s.
#6- Keep Talking and Nobody Explodes
I have to tell you this game is probably the most fun yet most stress inducing game I've played in a long time. Something about downloading a bomb defusing manual, punching 3-holes in it, making a binder, and learning Morse code and Venn Diagrams just makes a game an unforgettable experience. Keep Talking is a unique bomb solving puzzle game, where it feels like a board game made as a video game but brings more fun, less salt, and just as much satisfaction winning as it does sweating when the timer is at 10 seconds.
You are encouraged to pretend you are radioing from a safe location and your friend is defusing the bomb and he tells you what you cannot see. So, with all the answers you need to make sure you accurately tell him what to do (and vice versa) so that "nobody explodes". I honestly recommend picking this up, not just for playing with your friends but possibly your family and/or others.

#7- Goof Troop
A Disney game...especially Goof Troop? Well, Goof Troop may not be the most difficult or long game, but it sure as heck is fun *insert Goofy laugh*. Goof Troop is literally a simple and short game, with some complex puzzles...so I have no idea how to class it, but I'll tell you one thing you can have fun in any way possible. I can't really explain that because if you look at this game all you see is a simple Disney retro game. But there's more to it, it's somehow a game that is only good when played co op and the game provides just the right amount of teamwork meets bragging that you did all the work meets stealing 1-ups from your second player.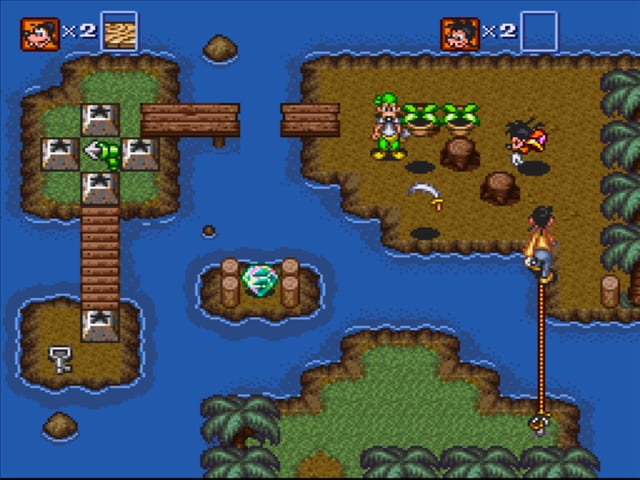 #8 Overwatch
What Overwatch? While I did say this a co op list, that is not to take away from Overwatch which I would say was the best multiplayer game in the last three years. Overwatch's co op gameplay honestly feels like an entirely different game than just solo-grinding and/or playing ranked. I have met so many people through Overwatch, it was a bonding experience for my friends (and future friends), and the shared hype of doing events and grinding for new costume releases is the most modern of the co op gameplay experience you can get to this day.
#9- Left 4 Dead
Left 4 Dead is a fantastic game, and the co-op just brings the fun and replay-ability in this game through the roof. Each move you had to be cautious, no firing bad gunshots, no going to far ahead, and most importantly not wasting health-packs. It's the type of game where co op gameplay really keeps your party alive, aka it's harder to solo things or have both of you take care of separate enemies/objectives rather than prioritize one together. The Zombie-survivor genre was really brought to a new level in this game and helped you realize its okay to sacrifice AI-Bill if you can get past the witch.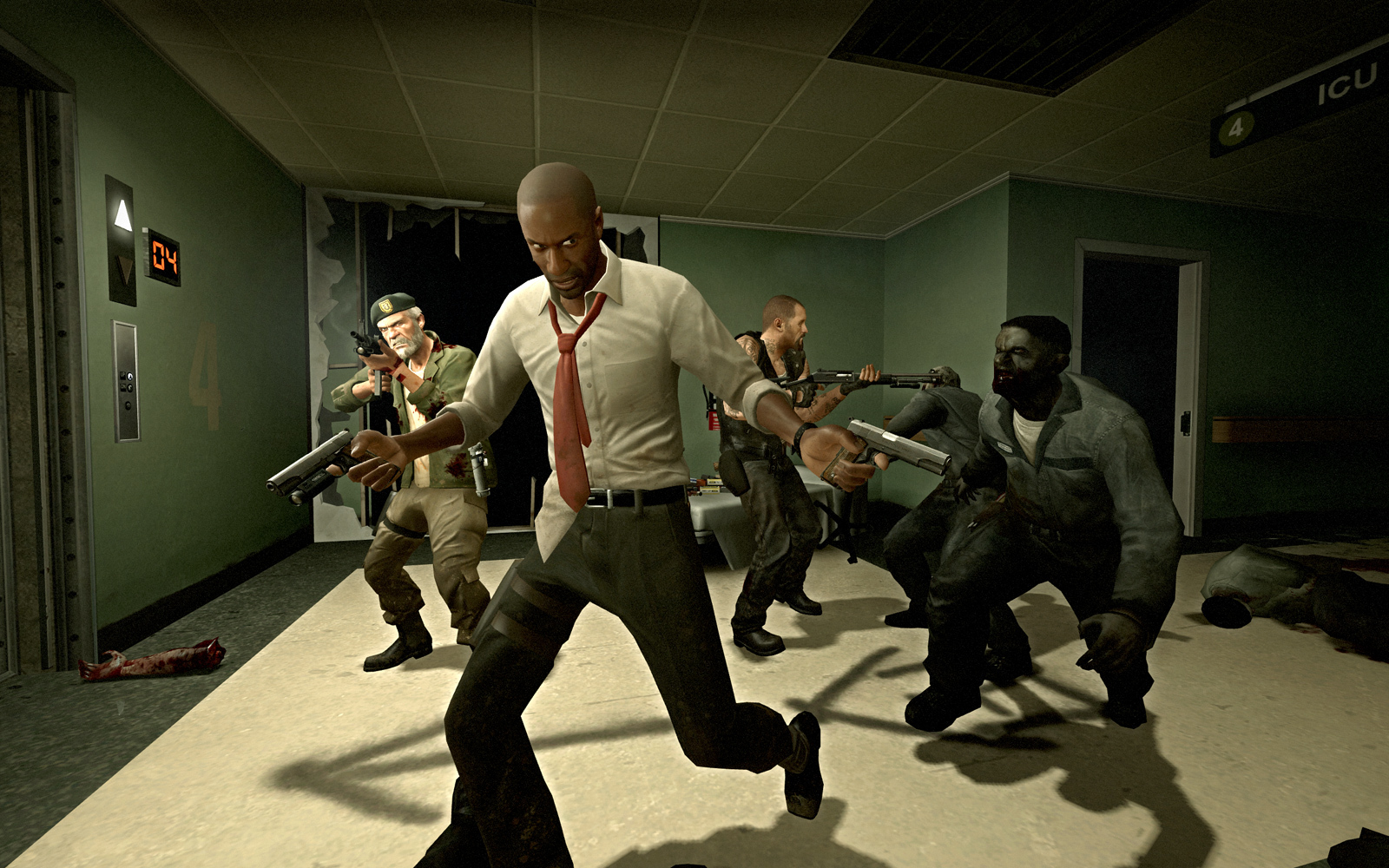 #10- Rayman Origins/Legends
I wrote a review for Rayman Origins way back when and gave the game a 9.7. Overall to take from that review, the game itself is a fantastic game anyone and everyone should play, not just die-hard Rayman fans or platform lovers. What stood out especially to me and made it special was its co-op gameplay. At the time only New Super Mario Bros Wii had multiplayer 2D platforming and boy was that...bad. Rayman Origins co-op was a perfect blend of teamwork and a little bit of individual competition. I did about 75% of the game cooperative with my brother and there were never any moments of like 'what the hell man?' We worked together to keep advancing in the level, shared the Lummox's, and my personal favorite bouncing off each other in some areas just to make sure one of us would live. Rayman Origins is a fantastic game no matter what way you look at it and its on every system ever so give origins or legends a try!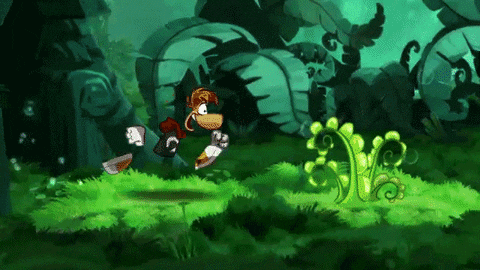 #Bonus- Sonic 3 and Knuckles
Number Bonus!? Why of course... because this is a special stage! (end terrible joke). So my bonus favorite cooperative game is Sonic 3 and Knuckles. Yes, yes, it is a 'single' player game, but have you ever played the game with Sonic and Tails and having that AI Tails do nothing good? Well look no further, plug a second controller in and have your younger brother or friend do all the work play with you! Tails can't use lives, can fly and carry Sonic, and also is just as fast and can fight all the bosses for you! And it all comes with the price of another controller.99! That's right you heard me! Seriously though, having Tails play along with you in Sonic 3 really changes the game and makes a single player game fun for two people.
-
Michael Troina is a Nintendo enthusiast and lover, who also has a soft spot for Sonic the Hedgehog and anime. When he's not out saving people from bad games as Spiderman in Queens, NY he can be found at his Youtube Channel: GAMEMEN / SNBGaming64 where he uploads everyday or you can also follow his twitter at Troyfullbuster.
- It'd be cool to find me on Youtube GAMEMEN / SNBGaming64 and waste your time watching guides and couch co-op <3 thanks.
---
---
LOOK WHO CAME:
TroyFullbuster
CelicaCrazed 109
Zoey Handley 11
PressTheWhyButton 2
AtomicBanana 1
iacobus magnus 1