They've done it. Out of nowhere, during The Game Awards 2019, Microsoft went out of their way to steal the show. A show, which was hosted at the Microsoft Theater, nontheless; a bit of a hint, perhaps, for the size of the imminent reveal.
With the confirmed, but unseen, PlayStation 5 also on the horizon, Microsoft had to do something extraordinary to turn some heads towards them. After the infamously disastrous Xbox One reveal, this one had to be more than great. First spoken of as the "Xbox Scarlett" at E3 2019, Microsoft's next console was last night's surprise announcement: the Xbox Series X.
This is our first real look at the next generation of gaming consoles. A generation that, as Phil Spencer probably hopes, will make people forget the unforgettable disaster that Xbox One's reveal was, back in 2013. Since Spencer took the Xbox division's proverbial reins, their course has changed decidedly, owing to a new philosophy: Xbox is not a console, rather a platform.
Ever since that idea planted its roots deep into the company, the signs could easily be seen. Gone was the proprietary, failed experiment known as Kinect. The focus on TV and the Xbox One as an all-in-one media center, shifted towards it being a pure games machine, with some nice-to-have features besides games. The bulky, ugly Xbox One was redesigned as the Xbox One S, aiming to present itself as more of a gaming console than a retro-futuristic VHS, the kind of which we saw in '80's movies that (unsuccessfully) tried to predict future appliances' looks.
As they say, you can find a number to justify every viewpoint. Where everyone saw a struggling Xbox One, with low sales momentum and few hopes to turn the tide against an unbelievably well-performing PlayStation 4, Phil Spencer saw that Microsoft already had the biggest potential playerbase in the world. Enter Windows.
With over 75 million people having installed Windows 10 [over 700m as of 2018, over 900m as of 2019], the chance was there, and Phil grabbed it. Instead of trying to separate the console from the PC, or trying to sell an exclusive for a console few had, why not merge the two and sell them the game on the platform of their choice? The Xbox Play Anywhere initiative, essentially, merged the Xbox console with the PC platform, paving the way for what would become known as the Xbox platform. Buy a digital game on the Microsoft Store, play it on both your Windows PC and your Xbox One; a fantastic deal for the gamer of tomorrow -- much as it hurts me to say, as a collector and owner of over 1300 physical games and over 60 consoles.
The next step in the transformation, was to not let the gamer of today be disappointed for playing "second fiddle" in the modern console wars. Thus, the Xbox One X, the "most powerful console ever" was conceived. Sporting impressive technology, which fit inside a slick (X)box, was the way to go and win the hearts of console gamers across the globe. Xbox was done being "okay" with being second in everything, so Phil and co. had to up the ante. Since surpassing the mythical PlayStation 4 in sales was out of the question -- you can't leapfrog a 1:3 disadvantage -- the best course of action was to have the most powerful console on the market... and boy, did they deliver on that promise.
Now, with the two audiences coming closer and closer, the do's and don'ts of both sides were to be handled with care. Console players want peace of mind, ease of use but not necessarily at the cost of performance or price; the Xbox One X took care of all that. Meanwhile, PC gamers want to be a step ahead in all things technology, and with Steam having molded lots of minds over the course of more than a decade, physical media is seen as a dinosaur in today's PC gaming space -- something that console gamers are accustomed to. How do you, then, succeed in bringing the two close? The Netflix model was the answer, and thus, Xbox Game Pass came to be.
At first, focus on Xbox One, the "core" of your gaming group for the time being. Give them two hundred games for a low monthly price, take away their rights to owning said games (to justify said low barrier of entry), and you've got yourself a deal. Who wouldn't want quality games, instantly available, without the hassle of changing discs and maintaining a collection shelf, for just a low, monthly fee? As it turns out, more than 9.5 million people liked that idea.
So, with console players becoming more and more accustomed to digital games and Xbox Game Pass getting off to a flying start, you're safe to shift your focus a bit. One of the most common complaints regarding Windows 10 (and 8) was ease of use, and that goddamned Windows Store. Phil listened, once again, and instead of providing faster horses as a (metaphorical) solution to the problem, created cars for people to use. A brand new Xbox application for Windows 10 PC's was created, and with it came Xbox Game Pass for PC, allowing PC gamers access to a host of different games for a (lower than on console) monthly subscription. Meanwhile, Xbox Game Studios were picking up steam (pun intented? I'll leave that to your imagination) and the level of optimization their games had on PC was phenomenal, further enticing people to try them out, day one, included in their Xbox Game Pass subscription.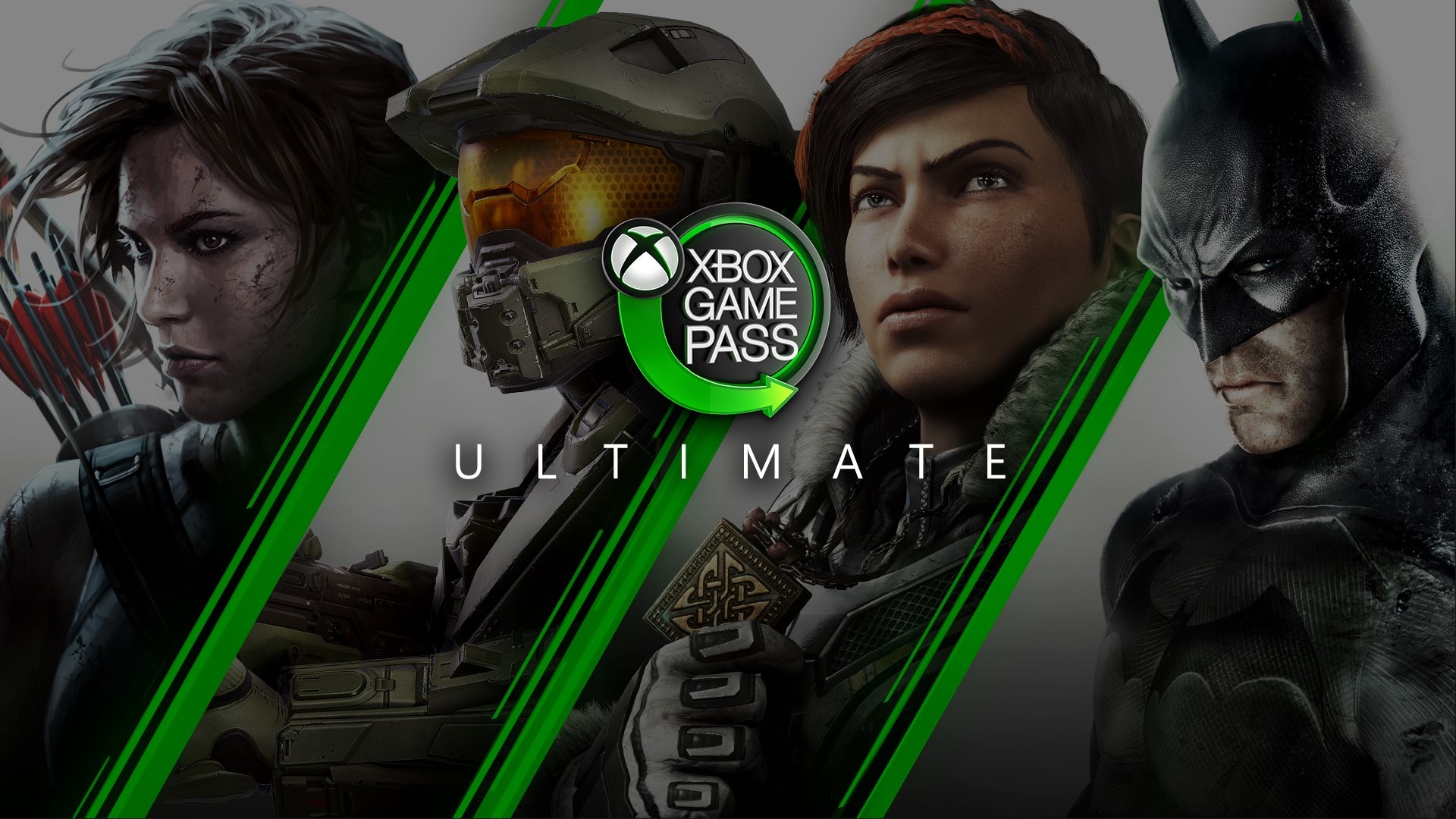 To build a formidable catalog, though, you also have to invest in first-party games -- another thorn in Xbox's sides. Having listened to years upon years of yells that "Xbox has no exclusives", Spencer took swift and decisive action: from low, single-digit studios to double-digits, almost literally overnight, Microsoft showed they're in it for the long haul. "Fix all the problems, before dreaming big" seems to have been Spencer's mantra for the last few years. People wanted exclusives; Microsoft bought and created almost a dozen studios to provide them. People wanted single-player games; names with pedigree, such as Obsidian or Ninja Theory, were enlisted to the cause. People wanted more love for Japanese games; heavy-hitters like Yakuza and Final Fantasy are now on Xbox turf.
And then, having pledged to support the long-forgotten PC audience but also equally care for the console-toting gamers which Xbox's reputation built, the final act started taking shape. After conditioning both sides that, at the end of the day, it is the games that matter over the box through which you play them, the Xbox Scarlett was "baptized": please welcome, the Xbox Series X. A compact, mini-PC-like problem-solver that will carry the Xbox banner onto the next generation. A stunningly realized behemoth of raw power, in a delicate, small box. The console which will bridge the gap between couch and desk; console limits and gaming PC strength. Something which Valve, in their infinite wisdom, envisioned with the ill-fated Steam Machines, but failed to get off the ground. When you give console players (almost) all the regular bells and whistles of PC gaming, like top-shelf performance and mouse/keyboard support, and when you give PC gamers a compact, flexible solution for their living room gaming needs, all the while almost entirely having eliminated compatibility issues... the result is the Xbox Series X. The perfect marriage between form, power and accessibility, in one small package.
And with that move, Xbox has seemingly walked out of PlayStation's shadow. It's not a race they have a realistic chance to win, so instead of running a pointless marathon, they changed the rules of the race. Instead of trying to dominate the console market, they try to create an impressively realized ecosystem where everyone can get in, no matter their hardware. Because, apart from all the above, Microsoft's Project xCloud gives you the full gaming experience everywhere, through the power of the cloud -- for real, this time around. Having adopted an entirely different approach to gaming, direct comparisons to the PlayStation should slowly become extinct -- a state of affairs Microsoft probably wish for. After all, a disaster the size of the Xbox One eliminated many a company before, and as mighty Microsoft might be, they certainly are not willing (although able) to bleed money out of sheer stupidity.
For years, people have accepted Nintendo as being in a league of their own, not competing with the giants named Sony and Microsoft, but instead, doing their own thing -- and doing it very, very well, if you ask me. Maybe, it's time people got around to seeing Microsoft's new strategy and deciding to break away from the classic rivalry of "PS vs Xbox", as Xbox has now outgrown itself as a console, and evolved into an ecosystem. Is this digital-focused, blurred-lines approach my cup of tea? Not in a million years. But I prefer to have an ever-evolving, smart Xbox that adapts to the ever-shifting gaming environment while doubling down on the quality of its services, than another Dreamcast: an admirable move, forever close to my heart, but futile from its inception.
- What can I say? You guys... are the best.
---
---
LOOK WHO CAME:
Christos Chatzisavvas
MeeGhoulz 20
TheBlondeBass 2
Christos Chatzisavvas 1
xeronio 1