This may sound a bit hyperbolic, but Sayonara Wild Hearts feels like a true breath of fresh air in a year that I've found to be lacking in truly great experiences.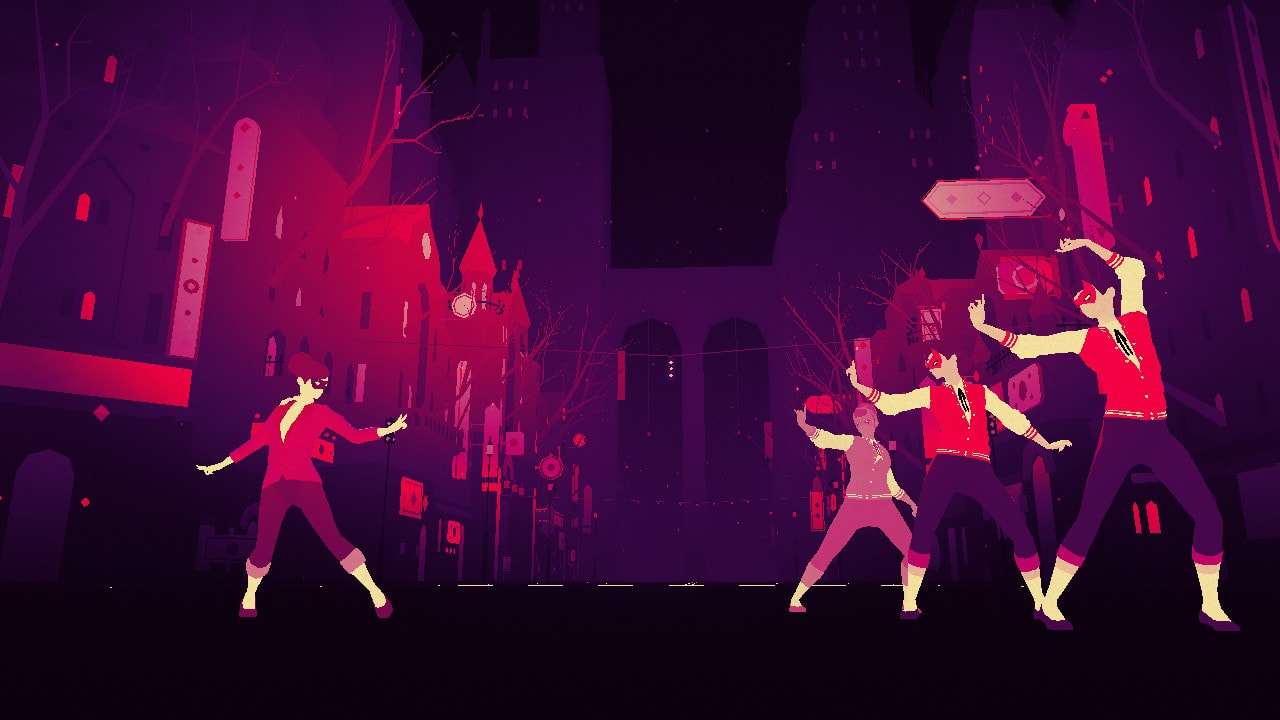 Created by the primarily mobile game developer Simogo, Wild Hearts tells the tale of a brokenhearted young woman whose upset the balance of the universe. To fix things, the woman must become her motorcycle riding alter ego and battle the arcana of death itself, and her 4 extremely stylish allies. How these "battles" play out lies at the heart of the game, and it's incredible from start to finish.
I think most people will know whether or not they'll enjoy Wild Hearts solely by watching one of it's trailers. It has a style all it's own, and the way it blends music with it's unique graphical trappings and extremely slick animations make up a large portion of the enjoyment on offer. The primary way you interact with the game is through moving in a direction with an analog stick and sometimes pushing a single button, but it never gets old thanks to the amazing level design and breakneck pacing. I suppose you could classify it as a rhythm game, but it doesn't feel quite as mechanical as that genre designation would imply. The game has a flow to it, a constant movement that's simple to learn and hard to master. The story takes you through a dozen plus levels that are at most a few minutes long, and heavily check-pointed. Every single one of these levels is unique in some way, and the game constantly plays with the simple underlying mechanics in unexpected ways. You get first person shooter segments, sword fights, gravity that flips up and down, teleporters, and even one level where you control a car with it's own unique drift mechanics. A large portion of these things only show up once in the entire game, and they never outstay their welcome. I actually wish some of these unique elements were used a bit more. My favorite is easily the one where the antagonist switches between two completely different realities on each musical beat, kind of like the level in Titanfall 2 where you can flip through time. It's easily the hardest level to complete, let alone get a high ranking on, but it's incredibly satisfying to learn.
No other game this year has had me quite on the edge of my seat like Sayonara Wild Hearts did during it's short run time. It's not substantial in terms of time investment, topping off at maybe an hour and a half for a first playthrough, but it's also the most re-playable title I've finished this year. Going back for high scores and gold rankings proves to be a nice excuse to keep playing, and there's even a YOLO mode for the crazies out there. It also has a built in achievement list to keep things going after hitting gold on every level. The game always felt tight, despite its jumping between dozens of unique scenarios on a constant basis. I was consistently impressed with the way it moved from set piece to set piece and never needed to pop up a tutorial screen or explain itself, it just flowed from start to finish. I fell deep into Sayonara Wild Hearts in a way that I've rarely experienced in twenty plus years of play, and I feel like that's something worth awarding.
---
LOOK WHO CAME:
CoruptAI125
Retrofraction 3