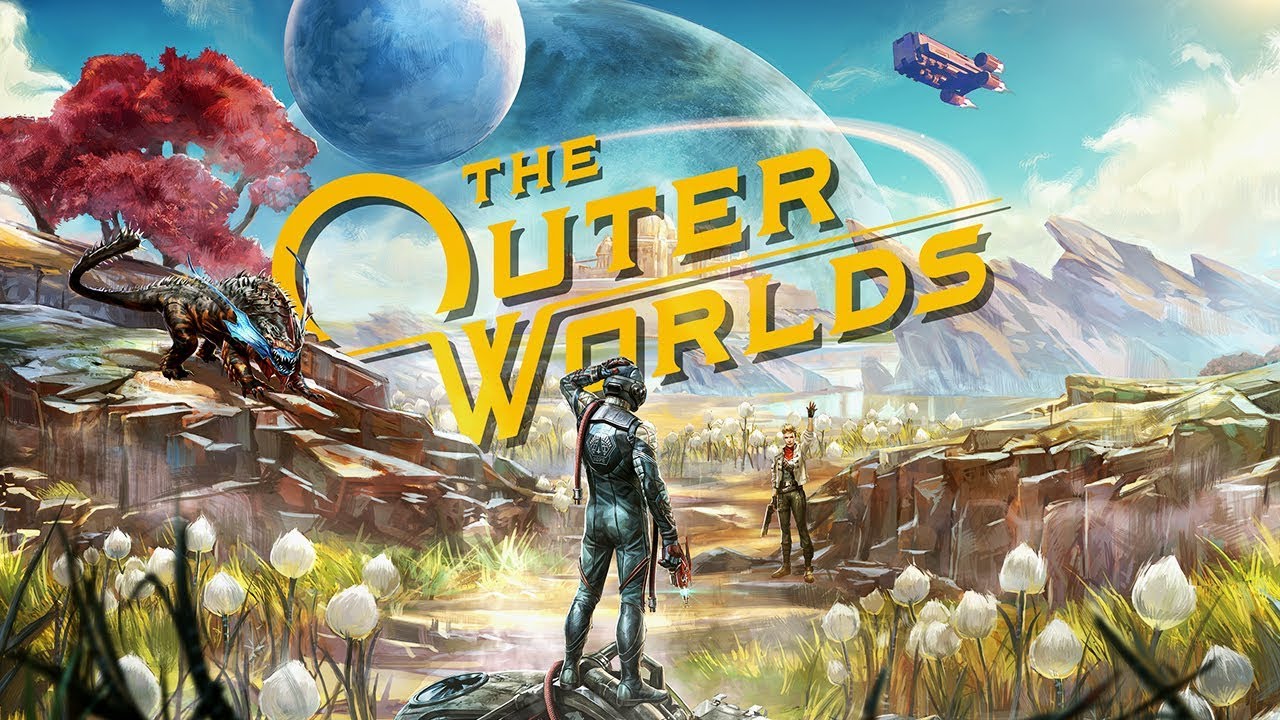 As the credits started rolling on The Outer Worlds, I was left a little apathetic about the whole experience. Somewhere in the middle of the almost 40 hour experience, I hit a peak. The game was never entirely unenjoyable, but at a certain point it was all a matter of going through the motions. There were great lines of dialogue to be sure, and a few quests were good fun, but I resented how much I enjoyed the opening hours in comparison. It was all so fresh and full of promise. The world was my oyster, and I was loving every minute I spent within it.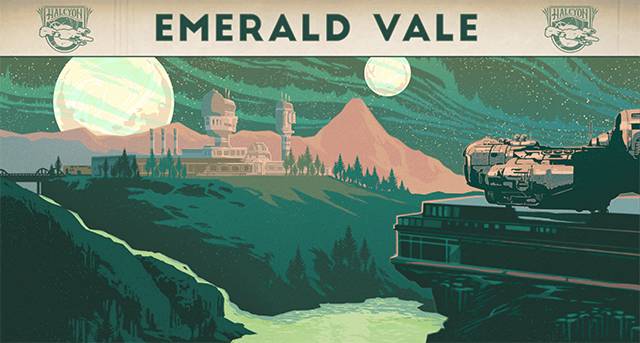 It's hard to avoid comparisons to Fallout, especially after the disappointment of Fallout 4 and the garbage fire known as Fallout 76. I missed the choices and consequences New Vegas has become revered for. I missed character builds, and the feeling of agonizing over where to put my points, or which perk to choose when I hit my next level. I especially missed being able to talk my way out of situations, or finding clever solutions the game doesn't explicitly point out. To this day I clearly remember how crestfallen I felt upon realizing that speech in Fallout 4 was completely pointless. Within the first five minutes of starting The Outer Worlds, I was drowning in speech checks. When I was building my character I spent a good chunk of time arguing with myself over the pros and cons of each attribute. It felt so right, which is why it's unfortunate these choices matter so little in the long run.
The opening handful of hours I spent in the Emerald Vale were pure bliss. Learning the combat systems was a lot of fun. Testing the limits of the stealth mechanics and utilizing the tall grass to sneak up on unsuspecting foes was satisfying. The shooting felt great, there was an impact to it; and the vats replacement that allowed me to slow time and pick my shots was vital. When I picked up my first companion and discovered their unique ability I made good use of it. There was a nice balance to it all. It wasn't difficult, but I couldn't just run around willy nilly. Every level up I got I savored, I could feel the difference in these early levels when I picked a new perk of dumped my points in a stat. Picking up quests in town often lead me to other, often more interesting quests to complete. The main storyline involving the two big factions in the area was compelling, but even more compelling then that was the way the various side quests tied into it. Resolving the conflict between the corporation and the deserters after wrapping up all the side content left me pondering if I'd made the right choice for the people living there. Everything melded together in a way that felt truly special.
I was exploring the monster filled world of Monarch when the first pangs of boredom hit me. I was killing the same enemies I'd been killing for hours with the same guns I'd been using for hours with little to speak of in the way to tactics. Run and gun, maybe hit the heal button but probably not, spam a companion ability on the rare occasion I felt actually threatened. I vainly attempted to explore the map, possibly for some unique weapons or an interesting bit of lore. I already knew I wouldn't find anything at this point, but I so wanted to be wrong. It was on Monarch that I learned it was best to just follow quest markers and generally ignore any side paths, because most of them will be tied to another quest down the line. It was there that I realized a barred door meant that an area would be inaccessible to me until the story needed it to magically open up. These revelations didn't hit me all at once, but slowly built as I ran across the barren worlds. The meta of the game never changed. Skill points became meaningless when almost every fight could be won with zero thought. Perks quickly became irrelevant, not a single one of them changed what I was doing in a meaningful way. There's an elemental system where plasma, electric, and corrosive weapons are more effective against various classes of enemies, but there's no reason to bother engaging with it. Even the new N-Ray weapons that do lower initial damage but hit in waves over time were just a novelty by the time they were introduced.
Eventually the only thing I was playing for was the dialogue. Throughout it all the dialogue was always on point, just the right mix of hilarious and macabre. Even when a quest was fairly basic, like most of the companion quests end up being, it was usually worth it to see what the quest giver was going to say, and what options I could respond with. I'd like to give a special shout out to the dumb dialogue options that only unlock when you have a character with below average intelligence. Every dumb line is fantastic, but I do wish the people you were talking to reacted a bit more to your idiocy. They usually just have a one line response and then go back to the regular script.
I was sure when I was done with my first play session that I would be doing multiple playthroughs of The Outer Worlds. A corporate playthrough, a melee playthrough, maybe a pistols only playthrough? It all seemed so exciting at the time, but now I doubt I'll ever fully complete it again. There's just not enough to the gameplay itself to make such a prospect compelling. It's becomes too stale too fast, and I know a second playthrough would only exacerbate the problems. The depth just isn't there, and clever dialogue doesn't help much on a second go around.
Plus nothing will ever surpass Toaster from Old World Blues.
---
LOOK WHO CAME:
CoruptAI125
Gamemaniac3434 28
PatBateman17 17
Dreggsao 11
Boxman214 9
Roager 2
drmcscott 1