I was going to leave a comment, but this turned into a semi rant that I feel fits more as a blog rather than a wall of text in a sea of comments. If it's not your cup of tea I understand. This is a bit more therapeutic for me but I do hope you are at least entertained.
If there is one thing I've grown tired of is the deluge of excuses that pour in to defend companies with billions in the bank and a wealth of knowledge at their disposal. The latest company to catch my ire is Gamefreak.
Gamefreak certainly could make a Pokemon game with all of the Pokemon in it, in fact Pokemon Home would be that 'game' as it would have to house in one form or another every Pokemon out there. The difference is that you are now charged for the privilege of housing them there. They are part of one of the most successful game franchises in the history of the world, I'm sure it is in the budget for them to do something big, but for one reason or another they can't. While I could accept that with an honest answer that isn't what I got. Instead I got a load of crap excuses.
[-] No they don't get a pass for new hardware, other companies with less time did a whole lot more that what they have shown thus far and I'm sure they've had access to a dev kit, perhaps more than most others considering their relationship with Nintendo. I also have to ask if anyone at Gamefreak considered the idea that they might just make a new game for the switch considering how crammed the 3ds games were, or did they wait to the last minute to start making something despite knowing what direction they were going to go.
[-] No, just because it's their 1st mainline entry on a console doesn't mean they get a pass because it is actually the 5th or 3rd if you don't count the game cube. This excuse is silly. Imagine having to do everything from scratch all the time. This is the same shitty excuse people use for the Epic games store. The ground work is there; you don't need to waste your time making the same mistakes someone else made 10 years ago pioneering the now ancient field you are trying to enter. You get no pass for wasting resources and time. It is inexcusable for a company filled with so many wonderfully talented people to make such an amateur mistake. I have higher expectations for these professionals and they should be held to a higher standard.
[-] There aren't 1000 Pokemon to balance. Of the original 150 only about 67 of them are considered fully evolved and those 67 are ultimately what gets balanced (same effective across every other gen). The rest (non fully evolved Pokemon), while they do receive some care to make them reasonable for PVE content, generally aren't that important (especially considering the way game freak treats some Pokemon). Even if we say that all 1000 Pokemon need to be balanced, it wouldn't matter much because game freak doesn't balance Pokemon too much.
Power creep is a major issue and no major balance has happened since the physical special split in gen 4. Other balancing done has been relegated to moves or abilities (Talon flame) but arguably these are very small changes that don't involve the mons themselves, a soft nerf if you will.
Regice will still get worse every generation because Gamefreak will never buff Regice and more Pokemon will be introduced that beat out Regice with better moves and stats. This has been the case for years. Pokemon only get better through new moves, abilities, or Type reclassification which doesn't happen too often. The last decent change was the inclusion of fairy typing but that still doesn't compare to the physical special split. Yes it shakes up the meta but the hard stats for Pokemon remained the same. So the whole idea of needing to balance all 1000 is crap. If you are a more casual player, then you likely would take this at face value because on the surface it seems reasonable. The reality is that the hard stats show otherwise and most 'bad' Pokemon are 'bad' forever.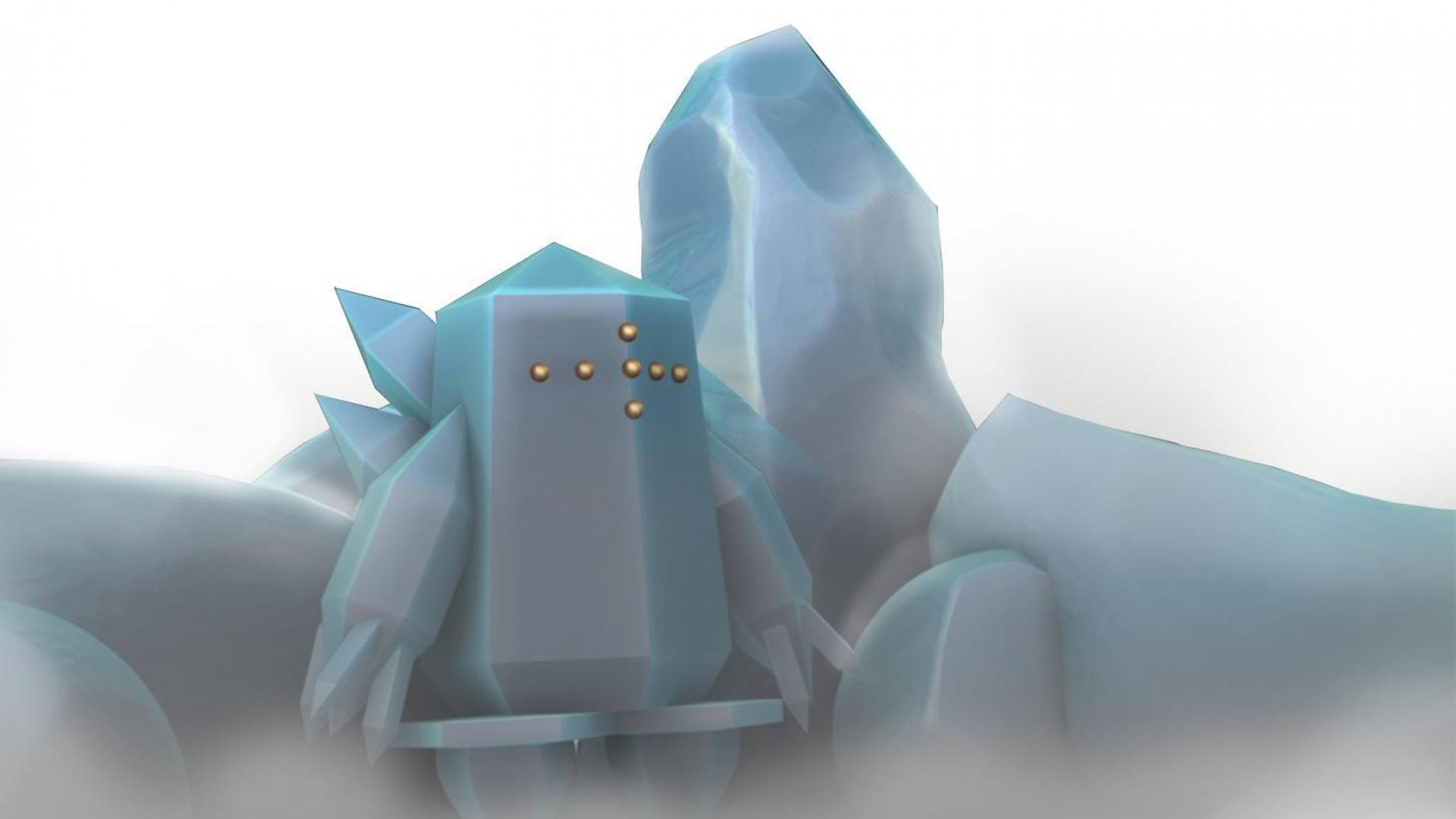 The most Gamefreak needs to consider is the balance of power within PVE content (considering that the bulk of available Pokemon in all forms affect this). If I am being honest though the balance is often off with most fights being a cake walk (Barring Whitney). If they really wanted to consider balancing the game they could start by removing stealth rock which ensures that most fire or flying types can viably be used without a spinner on the team.
[-] Speaking of moves the animations are effectively the same for the most part. There isn't some grand overhaul of interactions, we don't see Pokemon physically biting other Pokemon. Overall they are same type of animations we've seen time and time again since the games went 3d.
Pokemon will still make the same general gestures they make to roughly match the nature of the move they are using. In shorter terms Mega Blastoise will never fire water from their arm cannons not because they don't exist post Gen 7, but because Gamefreak won't bother to animate them like that.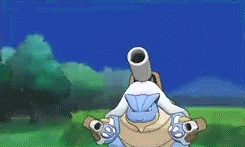 So If animations are effectively the same then what are we left with. The claim that everything is being done from the ground up graphically and that it is too much work. This is the real kicker because it splits off in 2 directions and both don't look good at all.
If this is true and the models are being made from scratch, then the supposed plan to future proof the series has failed spectacularly. They wasted time, money, and resources that could have been used to make the series better overall (past and future). I will not give them a pass for making this blunder because the existence of these models shows that they knew roughly what they wanted to do and apparently nobody thought to at least test this or make sure it was all compatible before signing off on the creation of 800+ Pokemon. Again I expect better.
If this is not true and the models are in use, then they really are cutting corners and it is just another lazy excuse to justify the existence of Pokemon home because God only knows we need more money to top of the disgusting amount we already have in this dragon's horde we call a bank account.
Even so one could argue that if that was the case now (see 1), then why not make them all anyway because in the future I am assuming we will hit a point where all previous Pokemon will have a place on a mainline game that is on the switch or some other home console variant. At that point all the models will exist and I am assuming that they will still animate them in the same general way they do so it all becomes moot. They will ultimately do the Job regardless, it will just take 2 or 3 more installments to do so with the same underwhelming graphics.
It almost looks like he's wearing a mask for his very flat face.
So forgive me if I sound cynical but frankly I have little reason to feel otherwise. Despite their talent Pokemon has always been a rather mediocre franchise graphically and as an RPG. What generally made up for it was the Pokemon themselves and the PVP (if that is your cup of tea I am aware that not everyone like competitive). Not having all the Pokemon means that a lot of people will be missing their favorites. Call me a romantic but I have mons from Ruby that I've trained and kept all these years. While not having them doesn't mean they're gone for good it certainly detracts from the overall experience for me and others. Yes, I am attached to the digital creatures I trained in my younger years. It doesn't feel the same starting a new journey and knowing that many of them will likely be left behind.
If Gamefreak really wanted to create an engaging game and alter the balance of play why not consider the following:
[-] Make Gyms engaging. You can make the puzzles involved a bit more challenging or even unique. Don't be afraid to make something challenging or even weird. I actually liked Blains Quiz in gen one, and I recall a particularly fun ice puzzle in one gym (I think it was in gen 4 but I can't remember).
[-] To expand on that further, why not make Gyms that have restrictions on what Pokemon can be brought in. Maybe you can only use bug type Pokemon in the bug gym. Maybe you introduce a level sync like Final Fantasy 14 where your Pokemon levels down temporarily to make the gym more challenging, turning it into battle of strategy over brute strength. Maybe add more unique effects like "all battles start with trick room in effect" or "all Pokemon have perish song the turn they enter battle" for different gyms.
[-] I love the idea of special zone in gen 8, but I feel they are woefully under developed. Having something closer to the islands in Omega Ruby/Alpha Sapphire with some minor puzzles and places to explore is the better route to go in my opinion/ This could have turned into a series of pseudo dungeons where you team up with other players to battle Pokemon, solve puzzles, and catch/defeat stronger than normal Pokemon for rewards. Maybe these "boss Pokemon" are shiny, or have a hidden ability. Maybe some Pokemon can only be caught in these areas (I mean new and unique ones). Maybe you get coveted items like a dubious disc or some rare candies. This could have really been something special but instead it appears to be a bland stretch of land with some Pokemon that ends with a Pokemon Go raid boss. A Boss who will wipe your team when the lemming playing with you Dynamax's their level 3 Magicarp.
I took my time to write this to vent a bit, because honestly I do care. If I didn't care I'd let them do whatever they want and wouldn't bother mentioning them. I want to see this series become the best it can be, and that can't happen if we just take everything we're given. Thank you for reading.
---
LOOK WHO CAME:
Agent9
LaTerry 42
Shoggoth2588 23
triggerpigking 12
EtosiGiR 11
Gamemaniac3434 10
Roager 5
Riley1sSpook 3
xeronio 2
Voltaic Owl 2
KingOfRedLions 1