I haven't written a blog in so long. The reason for that outside of wrapping up another Let's Play with Bayonetta is because I'm also in the middle of moving to a new apartment. That, alongside with making levels for Mario Maker 2 and playing some Samurai Shodown on stream (Spoiler Alert: it's a great fighting game). And speaking of Samurai Shodown, we need to talk about EVO 2019.
It's common that events such as E3 and Tokyo Game Show, for example, allows us to make predictions based on what games will be revealed for consoles weeks before the event takes place. In regards to EVO, it's rarely talked about with non-fighting game websites.
I've stated in a blog last year that EVO was more than just a tournament because it was a platform used for publishers and developers to reveal new games or upcoming content. We've seen a lot of eye-opening moments at last year's EVO such as G and Sagat being released for SF5 Arcade Edition early, Arc System Works debuting their own World Tour series alongside with announcing a new Guilty Gear title, and lastly… Tekken 7's Season Pass 2 featuring new gameplay mechanics, returning characters, new stages, and Negan from The Walking Dead as a playable character, with Jeffery Dean Morgan reprising his role.
With the tournament rapidly approaching soon, let's talk about what I expect to see announced at EVO this year.
Bandai Namco
Tekken 7 and Dragon Ball FighterZ make their return to EVO this year, alongside with SoulCalibur VI, which is making their EVO debut. And as always, Bandai Namco is going to have some announcements planned for these games.
First things first, I want to talk about SoulCalibur VI. So far, we've seen DLC of 2B from Nier Automata and also Amy made her return as well. I think in regards to SC6, I expect to see some more returning characters such as Cassandra and Hwang, as well as one other guest character that will join the roster.
Second, we know that Janemba would be joining the roster for Dragon Ball FighterZ through an accidental leak by Microsoft. I expect to see a gameplay trailer for that character, along with a release date for the upcoming characters.
Lastly, we come to Tekken 7. Last season, we witnessed several new gameplay changes in Season 2, alongside with the return of fan-favorite characters such as Lei Wulong, Julia Chang, Anna Williams, Armor King, and Craig Marduk. We also witnessed the unthinkable where Negan from The Walking Dead would join the roster, with Jeffery Dean Morgan reprising his role.
For Season 3, I would like to see more returning characters, and at least one guest character appear on the roster. I'd like to see Kiryu Kazuma from the Yakuza series as a guest, along with having Kamurocho as his stage. He is one of the most fan-requested characters for Tekken 7.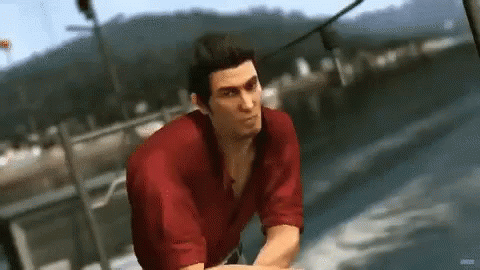 Tekken 7 sold over 4 million copies, and the support keeps coming for the community To top it all off, the franchise is celebrating its 25th anniversary this year. I can't wait to see what Bandai Namco have in store for this game, along with DBFZ and possibly SCIV.
Capcom
I've stated multiple times before that the EVO series was born from the Street Fighter series since 1996 with Super Street Fighter II Turbo and Street Fighter Alpha 2. Street Fighter V: Arcade Edition is the current game that is being played at EVO with the second-highest number of entrants with 1,929 players competing.
Last year, G and Sagat had their gameplay trailers, and they were made available a day after the tournament ended. Then during the Capcom Cup, Season 4 was announced with Kage as the newest addition to the roster, but there was no Season Pass.
Capcom has been radio dead for months to the Street Fighter community, wondering if they are ending support for SF5 as a whole. It wasn't until May 22, 2019, where producer Yoshinori Ono made the following tweet that there will be an announcement made for August, which is the same month that EVO is taking place. Will we see any new characters for Season 4? A brand new fighter from Capcom? Who knows...
(Edit: After Steam accidentally leaked a trailer that was supposed to be shown at EVO 2019 this Sunday, the answer is yes: We are getting new three new characters for SF5: Arcade Edition. For the sake of spoilers, I won't tell anyone here since it's NOW all over the internet.
Here's hoping that Capcom has more planned at EVO this Sunday.)
SNK
Samurai Shodown is making its EVO debut this year with the four-highest number of entrants over Mortal Kombat 11, which is impressive. Speaking of which, SamSho has a Season Pass containing four characters that will be making their return to the roster: Rirumumu, Kazuki Kazama, Wan-Fu, and Basara. We've seen a trailer for Rirumumu already and many people who are familiar with her should know how she plays. Hopefully, we get a release date for that character soon.
Also, it was mentioned earlier in the year that SNK is currently developing The King of Fighters XV. Considering that this year celebrates the 25th anniversary of the franchise, I hope to see a teaser trailer of what they have to show to the public.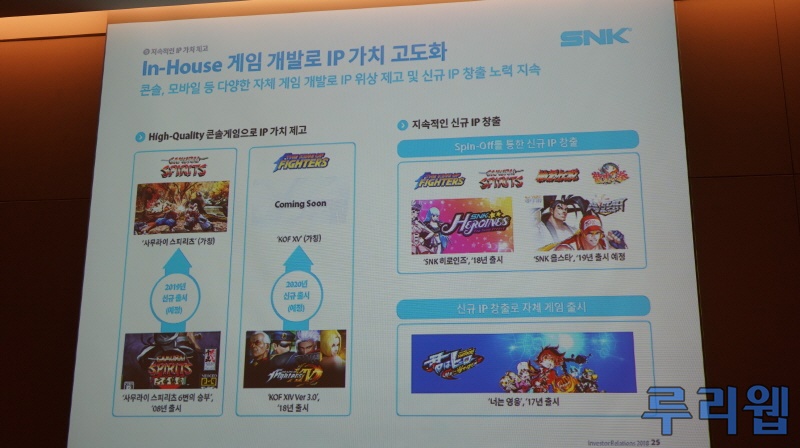 Arc System Works
Aside from Dragon Ball FighterZ (which is also an ASC/Bandai Namco game), Blazblue Cross Tag Battle returns to EVO, while Under Night In-Birth EXE:Late[st] makes it long-awaited EVO debut for the first time ever on the main stage.
Since BB Cross Tag is part of the Sundays finals, I expect to see what other characters that will be joining the roster for that game. We've seen characters from Persona 4, Blazblue, UNIEL, RWBY, and Arcana Heart duke it out, and now we could see another character from another series joining the fray as the 7th Fate.
A couple of months ago, there was an accidental leak from the Taiwanese Rating Boards for the upcoming game, Under Night In-Birth Exe:Late[cl-r], or UNICLR for short. I believe that the game is slated for a future release for the PlayStation 4 and Nintendo Switch. Hope to get more information soon about that game.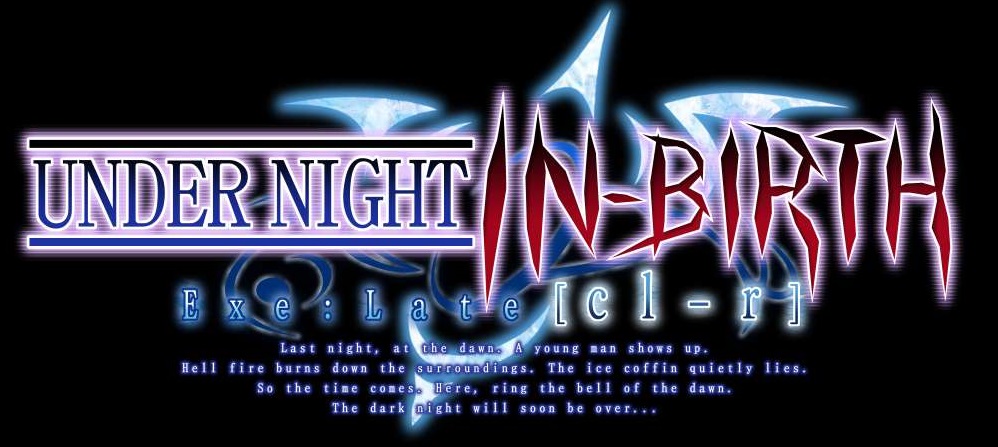 One thing that I can expect from ASC is to hear more news about the latest Guilty Gear game that is currently in development, hopefully, a teaser trailer or something. ASC has a lot to reveal over the weekend.
Netherrealm
Mortal Kombat 11 is making their EVO debut this year, and they finally have their arena stage set to that event.
We know which characters are coming to MK11 this year, so I expect to see a gameplay trailer of Sindel and Spawn. Nightwolf's trailer already happened since it was revealed yesterday. I'm also hoping to see Ash from Evil Dead show up as well, alongside with the Terminator if he's announced in a teaser form. Not much is needed to be said, but that's what I'm predicting.
What about you guys? What announcements do you hope to see at EVO this year? Any new game announcements? New DLC? Let me know in the comments below!
EVO 2019 is happening all this weekend. This is going to be nothing but fighting game hype all around. If none of the nine games interest you at all, then never fear because there are several side tournaments to go around, especially with the likes of AnimEVO. Here's the schedule and everything.
Until then… Train Up, Fighters!
---
LOOK WHO CAME:
Virtua Kazama
LaTerry 42
Batthink 11