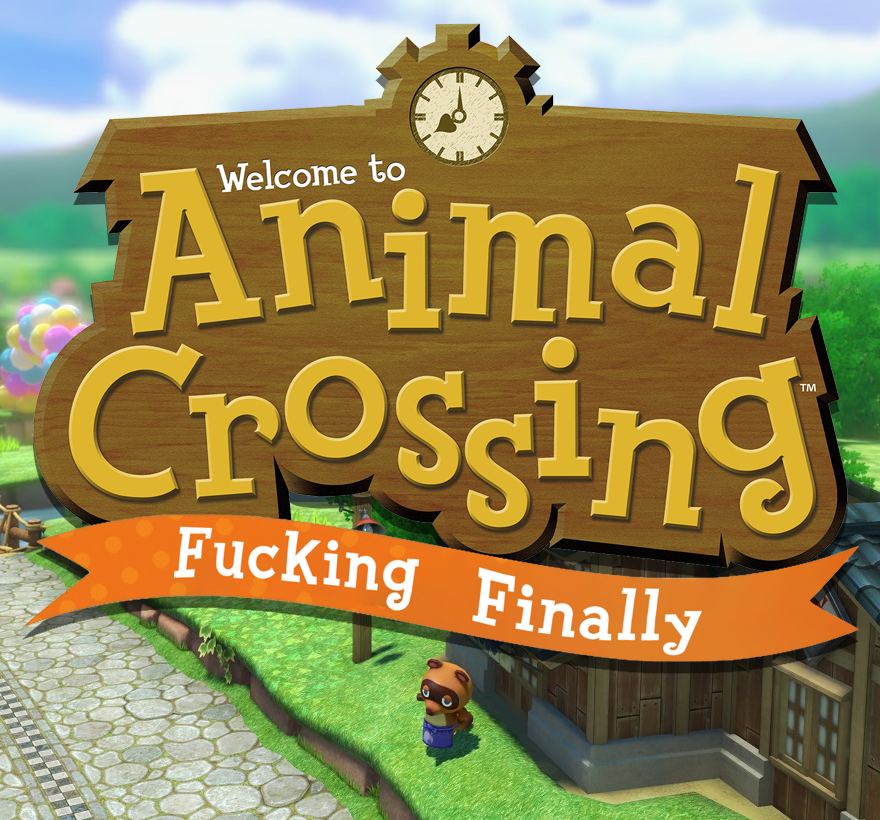 Every year I tend to forget just how much a good old fashion E3 announcement can brighten up my day. Either I look forward to the announcement and eagerly watch streams together with friends, or I'll be busy doing some errands and later get a pleasant surprise after the fact that can make a stressful day at work an easier experience to slide off.
I mean, it's not to say the normal E3 cycle can't also be pretty boring, frustrating, or just bad. I still remember experiencing that rush at watching the Sony stream together on Discord with buddies and losing my shit at the announcement of Monster Hunter: World. But most of the time while watching anything else like Ubisoft, all our collective souls die on the inside, unless we get lucky with some garbage and witness something truly special and unreplicatible like Mr.Caffiene or some wireless tech snafu.
So out of the wide net of Dtoiders, what are you looking forward to, both probable and improbable? Animal Crossing Switch seems like a good bet, as does more information on Monster Hunter: Iceborne (Glavenus tease!) and a some new titles in development for the Switch. But that all has good merit to expect. What about the next big right hook from Capcom? Street Fighter V is floundering but everything else has been a home run? A new Darkstalkers? A new Marvel Vs? Maybe we're too soon from RE2 but what about a the teasiest of teases for the next REmake, be it Nemesis 3 or maybe Code Veronica? You know, I was talking to a coworker the other day about how Okami made it out of the Clover death net, leaving her comrades Viewtiful Joe and God Hand behind in the mire. Remember when Viewtiful Joe 2 ended in a cliff hanger?
Oh also, don't forget we got a teaser for Bayonetta 3 but still don't know anything, thanks.
Everyone hold me to this! Leave your comments down below and expect to see your big words about big reveals go up this Saturday, so long as my feet don't hurt too much from the goddamn auto fastener business.
- Show me your moves
---
---
LOOK WHO CAME:
Marcel Hoang
Boxman214 101
Agent9 28
Gamemaniac3434 21