Tomorrow, I will celebrate my one week anniversary with my beautiful wife. We just finished moving all of her things into my apartment, where we will spend the summer before we prepare for yet another move. After a fun but hectic rehearsal and wedding day, and the few days of much-needed rest and recouperation that followed, life is just now starting to feel back to normal.
I'm a bit ashamed to say that I was a mess of nerves leading up to the wedding. I never had any doubts that I truly love the woman I'd be marrying, that she is more than I deserve and that she's the one I want to spend my life with. Nonetheless, my anxiety was through the roof by the time my countdown to the wedding date said "7 days". It was similar but stronger to a feeling leading up to a graduation. Was I truly prepared for this next phase in my life? Am I ready to leave the life I'd been living before behind?
In this time leading up to the wedding, I turned to Catherine, a puzzle-platformer by Atlus that I had played about 2 years earlier. Returning to Catherine allowed me to play through this restlessness with Vincent, a man with issues and anxieties similar but far greater than my own. Vincent's been having some bad dreams, which start shortly before he cheats on his girlfriend Katherine with a young, sexy blonde. Despite having neither an affair nor recurring nightmares of my own, I found out that Vincent and I are pretty similar. We're both broke salarymen with longtime significant others. We can both enjoy a drink by ourselves at the end of a long day, though we both much prefer to wet our whistle with company, be they new friends or old pals. We're both self-centered and a little dramatic. Most of all, we both yearn for things to stay the same.
Watching Vincent's in-game problems helped to calm my nerves for my own wedding. To avoid spoilers, I'll just say that Vincent transforms from a man willing to let life change him to a man with the will to force change in his own life and habits. It reminded me that the commitment I'd be making to my wife is a positive change, one that inspires me to be a better man.
The game Catherine is not one without flaws. It's difficulty settings leans heavily towards the harder side, and the "sex appeal" that it strives for skews into "uncanny and offputting" territory. A critic might argue that this half of this "game" is really a movie, but that's what I enjoyed about it. I really like the plot, the antithetical feminine "antagonists", the morality meter determining the ending, engaging in the NPC subplots, the biblical and sheepish themes, and even the rather random liquor trivia. I enjoyed it so much that I pre-ordered the remake, and I can't wait to play it again now as a married man, albeit a more faithful one than one Vincent Brooks.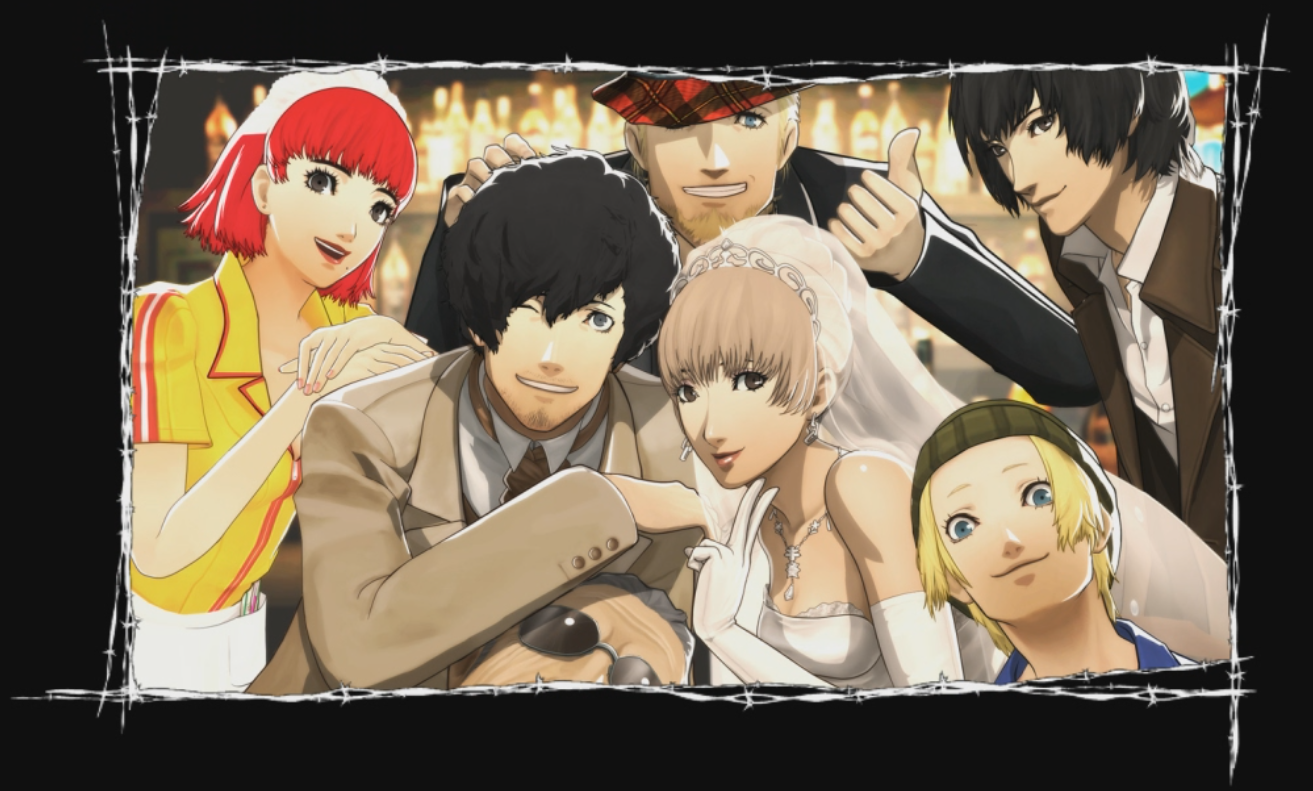 - Button Spamming Why
---
---
LOOK WHO CAME:
PressTheWhyButton
Boxman214 101
kevlarmonkey 12
jobejoe 3