This past month has been a little crazy when it comes to movies. Avenger's Endgame shattered box office records and became a generational event. I ended up working my life around the movie, avoiding social media as much as possible to dodge potential spoilers, just in case. While Endgame was the biggest thing happening to movies, it wasn't the only thing that kept my attention. Detective Pikachu is somehow a movie that is happening, and even more unbelievable, it looks good. Could this be the dawning of a new age for video game movies? Will Detective Pikachu pave the way for future video game movies? Sonic is going to do it's best to prevent that.
While I was trying to come up with this month's theme, the trailer for Sonic the Hedgehod dropped. It sure is something. This new trailer, along with everything else that has been happening in the last month has had movies at the forefront of my mind, so I thought that I'd extend that a little further with the theme of this month's Band of Bloggers. This month's theme will be To The Movies!
Video games and movies have always had a tenuous relationship. Movies based on games have been traditionally awful, and games based on movies have had nearly the same reputation, but there have always been hidden gems in the mix. Even if a movie or a game based on the other turns out awful, the source material is still always there to help us ignore the creation it spawned.
This month let's do something a little different. For this month's theme there are a few things you could do: play a game based on a movie, watch a movie based on a game, play a game that became a movie, or watch a movie that became a game. If you'd like, you can do any combination of those. After watching and/or playing, write a blog about your experience with the theme in mind, and post it here in the community blogs section of Destructoid. Make sure to include "Band of Bloggers" or BoB" in the title. There are countless examples of games you could play or movies you could watch. Here are a few examples:
Game Examples:
If you are one of the people lucky enough to still have access to this game, you could consider writing a blog about it. It isn't possible to buy the game anymore as the distibution rights for it expired, causing it to be pulled from digital shelves, which was the only place it was available.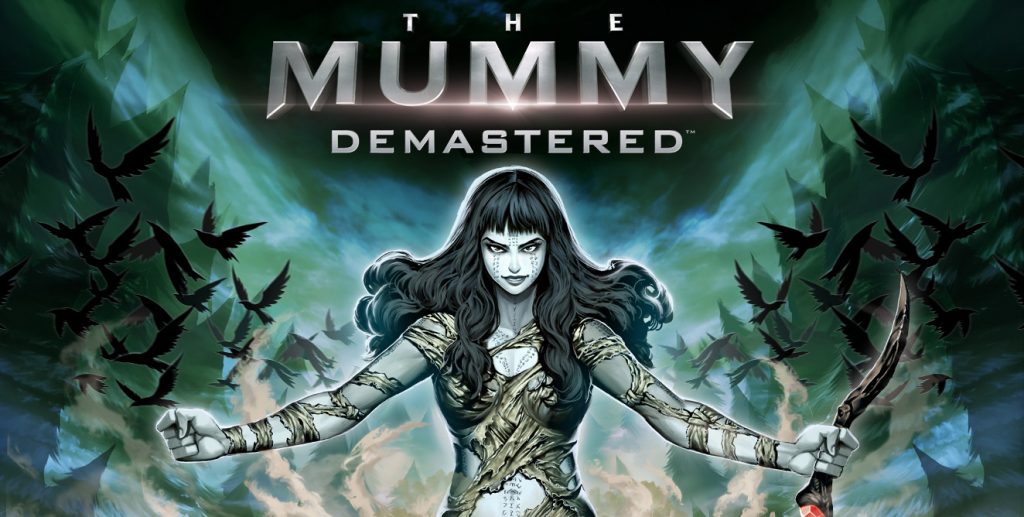 In a surprising twist, the Mummy Demastered is oddly decent while the movie it was based on was forgotten days after it released. Somehow or another a video game tie in was made for a completely forgettable movie, and Wayforward decided that they wanted to make it something they could be proud of.
This was the most recent game that I could think of that was based on a movie (though it's more based on the franchise as a whole rather than a single movie) that was made by a AAA developer. Licenced movie games are a bit more of a rareity nowadays, but the more recent examples have at least been decent.
Movie Examples:
Why yes I am going to plug the movie as well. The actual Scott Pilgrim movie is as much a video game movie as its game is a movie video game. There are countless video game references and tropes throughout the movie, both in the music and in the visuals. Some references are subtle and in the background, while others smack you over the face.
How many of you remembered that this was a thing? I'm not positive about the overall reception of this movie, I just know that it didn't do well at the box office. My younger brother, who is a Warcraft nerd, said that the movie was fine if you already knew the huge backstory, but that it was probably confusing if you didn't.
I'll be honest, I had a hard time thinking of any good video game movies after Scott Pilgrim, so here's another recent one, Assassin's Creed. This sure was a movie, right?
Do you have any other examples of video games movies or movie video games, or do you just want to sound off what you might be writing about? Let everyone know in the comments, and I look forward to your blogs.
---
LOOK WHO CAME:
LaTerry
Boxman214 97
CelicaCrazed 96
dephoenix 26
Shoggoth2588 24
The Actual Charlton Heston 24
Sharukurusu 12
Roager 5
Riley1sSpook 2
Batthink 1
BNix 1
xeronio 1
Uncle Arena Fighter 1